Subscribe for our newsletter to have the latest stories and curated art recommendations delivered straight to your inbox
ON RTISTIQ
Securing Art in a Digital Economy
Like
comments
SAVE
Suppose you are an art collector and have brought an artwork online. In that case, you know the usual doubts that haunt you – how do you determine the artwork is authentic, how do you trace the artist, how do you ensure your bank details are secure while making payments, how do you ascertain you will receive the piece you bought and not some cheap copy. In short, you do not want to be duped. You would be delighted if you could track the entire journey of your invaluable artwork from the artist's home to your doorstep.

If you are an artist using an e-commerce platform to sell your artwork, you want your payments to process in the shortest time possible, and it would be a bonus if you could trace the payments in real-time, just like you could know the journey of your creation to the buyer. There are a few ways to resolve these suspicions for artists and collectors. In the past few years, there has been an immense transformation in technology, making it possible to secure art in a digital economy.

RtistiQ uses the strengths of digital technology to secure art and brings transparency and openness to the art industry. The e-commerce platform utilizes NFC technology to enable the sellers to ensure the artwork's authenticity.

NFC means Near Field Communication, which implies that the device can communicate with another device 'near' itself. Near-field communication is a standard for wireless data transitions. You can understand it as two devices connecting and transferring data when they come in close contact. One or both devices can contain data and read the data from the other device. In certain scenarios, only one device could be capable of reading data while the other works as a passive device simply containing the data to be read. Smartphones in contemporary world are the most common form of active NFC device, which implies that your smartphone can read information of any other NFC device when it comes in close contact with the other device. This capability is used at RtistiQ to solve the problem of ascertaining trusted transactions of buying and selling of artwork
through e-commerce platform.

At RtistiQ, each artwork is attached with a unique tamper-proof NFC tag. The NFC Sticker tag contains the basic information about the artwork such as name of the artist, artwork dimesions, style and medium of creation. This information is tamper proof and locked from further writing and provides authentication for the artwork. The NFC tags are passive in nature with a life-span of over 50+ years, and there is no security concern since the device is not connected to the internet.

When an artist starts working with RtistiQ, they receive NFC tag with unique ID to be attached to each of their artwork. This information is also stored securely on the web portal with a unique key and is used to identify each artwork available on RtistiQ platform. As a buyer, you can login to the web portal to search for the artwork using the unique key. When you receive the artwork at your home, if you have the RtistiQ mobile app, your smartphone would be able to read the NFC device on the artwork and confirm that the artwork you have received is the one that you bought. You can also use the RtistiQ website to compare the ID from NFC device for authenticating your purchase.

Hence, RtistiQ ensures that whether you are an artist selling your artwork through our website, or an art collector making a purchase from our art collection, you have an assurance that originally placed artwork is transacted.

Provision of NFC tags for each piece of art available on our platform is a certain way to ensure authentication, but at RtistiQ, we also ensure secure transactions. We use blockchain technology to create a secure link between the physical
object i.e. artwork and its digital life through the supply chain. This one-to-one link ensures absolute transparency and trust in the authenticity of the artwork, through its journey from the artist's home to art collector's home. Combining blockchain and NFC technology, artwork sold through RtistiQ is safe from counterfeits entering the supply chain, as well as avoids any chance of information being compromised in any way.

Blockchain, put very simply, is a chain of blocks containing information. The information contained within a block depends on the type of block. For example, it may contain the information of a buyer or seller, including their names, addresses, payment methods, contact information etc. In addition, a block also contains a hash. It is a unique identification of the block and the contents within the block. If any information inside the block changes, it causes the hash to change. The block does not remain the same block. Hence, a block which has been created once with a certain information would be almost impossible to modify. As an additional security measure, a block also contains the hash of previous block in the chain. If someone tries to modify a block, the hash of the block would change, but the following block would still contain the old hash. This would make the modified block invalid and thus would not allow the transaction to proceed. In other words, any information created using blockchain technology remains immutable over time. This helps secure the transactions, involving exchange of financial or personal data. Blockchain technology works on peer-to-peer connection between devices, hence there is no need for an intermediary to be involved in a transaction. This way, payments can process without the need for a bank or payment gateway. Hence, the transaction is efficient in addition to being secure, reliable, and traceable.

RtistiQ uses blockchain to store details about buyer and seller IDs. It also contains details of artwork and a unique ID to identify the artwork. All this information is part of a public blockchain and hence, accessible to everyone involved in the supply chain of the journey of the artwork. Although the blockchain is public, it is secure with the use of unique alphanumeric ID and works on the standard principles of blockchain technology to make the transactions safe.

RtistiQ uses a robust alliance between NFC and Blockchain technologies to deliver digitally secure art, so whether you are an artist or an art connoisseur, you can leave the technology to us while you focus on what you do best.
Author: Manisha Bhati
SIMILAR ARTICLES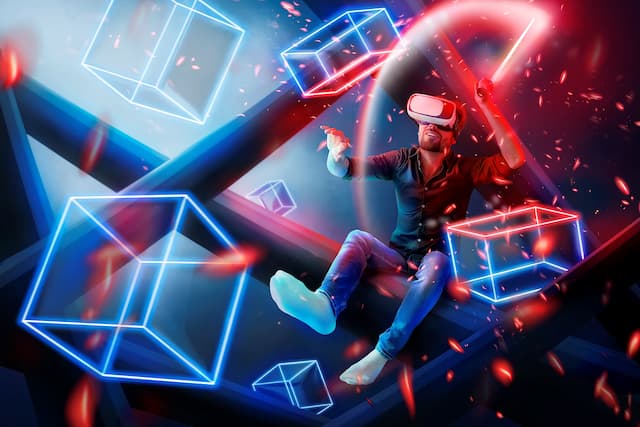 What is Digital Fashion? Is it Art and How to Shop for Digital Fashion?
Introduction The fashion industry's incessant transition into the digital landscape is a perfect example of how lines between the digital and physical worlds are blurring. The advent of Metaverse and Web 3.0 has pushed fashion designers to showcase their IRL collections through digital clothing platforms — providing unique ways for people to interact with fashion trends online. Impressive, isn't it? Well, in this post we will get acquainted with the world of "Digital Fashion" and share ways you can shop for it in 2023! So let's cut to the chase and dive right in, shall we? What is digital fashion? Digital fashion allows consumers to try a virtual dress that has been digitally adapted (virtually fitted) to their bodies through "Virtual Try On" technology powered by Augmented Reality. The idea is to build a fashion product or culture in which the digital dress will become as exclusive as the real one. Imagine gifting someone a dress that doesn't physically exist. That's digital fashion for you. It successfully represents the link between virtual reality and tailoring, but shouldn't be boiled down to just a glorified version of an Instagram filter. Is digital fashion an art? Yes, digital fashion is an art. It is essentially an extension of a designer's digital illustrations. But, digital fashion is more than simply an art gallery. It is an opportunity for fashion designers to showcase their creativity by using digital fashion platforms that allows them to develop more revenue streams. After all, fashion designers can turn their digital outfits into Non-Fungible Tokens (NFTs) and trade them using blockchain. How to shop for digital fashion? Now that you know how digital fashion functions, it's time to get in the game! One of the best ways to shop for digital fashion is through digitalfashion marketplaces. These online marketplaces foster cyber couture and push design boundaries — redefining the world of fashion as we know it. Here are some of the renowned digital fashion houses and marketplaces worth mentioning in the post. Feel free to check them out as the digital fashion products on them are exciting enough to captivate fashion enthusiasts worldwide ● DRESSX ● Replicant ● Auroboros ● DIGITALAX ● The Dematerialised ● Tribute Brand ● XR Couture ● UNXD ● The Fabricant ● Carlings ● Rtfkt ● Happy99 ● Republiqe These digital fashion marketplaces function by using real-time Augmented Reality. Consumers can use their camera phones to try digital fashion products for free. Not just that, consumers will have the choice of transactions when purchasing digital fashion. They can either use "on-chain" or "off-chain" transactions. The former requires users to own a cryptocurrency wallet or open one inside the digital fashion platform, allowing them to turn clothing into a digital asset. The latter involves payment through regular credit cards. Dont miss out on our digital fashion auction taking place between the 26- 29 Jan 2023. Click here and get ready to bid on exclusive items for your digital collectibles. It's your opportunity to build a spectacular digital wardrobe and collect digital fashion art to show off online! Final thoughts! "Digital Fashion" is still an emerging trend that has the potential to make digital wearables and fashion NFTs more accessible — especially since it is powered by exciting innovations. However, brands need to make more and more consumers aware of the attractive features of digital fashion, more importantly, its affordability. We believe that the meta-closet or digital closet is the way of the future and people will give attention to building a digital wardrobe parallel to building a physical one. Did you find this post helpful? Let us know in the comments. Also, don't forget to check out other informative posts in the blog!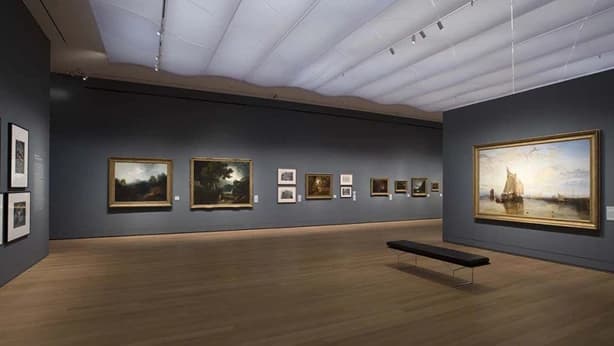 Art Redefined: The Digital Era with Olyvia Kwok-Decani
In a rapidly changing world, the art industry has been profoundly impacted by the digital age and the emergence of millennials as a driving force in shaping its landscape. Olyvia Kwok-Decani, an esteemed expert in the field, provides valuable insights into the pivotal role millennials play in the evolution of art, particularly their influence on art consumption, creation, and the integration of technology. New era in the art market: As we delve into 2023, a significant shift has occurred, with millennials surpassing previous generations in art spending, marking a new era in the art market. The Art Basel-UBS report highlights this trend, revealing that millennials have exceeded boomers in their investment in artwork, leading to a notable increase in sales. Olyvia emphasizes this shift, stating, "Millennials spend four times as much as boomers and double the spending of Gen X." The digital age This has had a transformative shift. Growing up immersed in technology, millennials have wholeheartedly embraced digital art and non-fungible tokens (NFTs) with great enthusiasm. Digital platforms have become fundamental for showcasing and acquiring artwork, fostering a strong sense of community among artists and art enthusiasts alike. Recognizing the significance of these platforms, Olyvia emphasizes, "Social media has emerged as a powerful marketing tool for artists and galleries to engage with the millennial audience, who predominantly consume art digitally." Influence of millennials Artists are adapting their practices to cater to this tech-savvy generation. The integration of digital tools and experiences has become paramount, enabling artists to provide immersive and interactive encounters for their audience. The boundaries between technology and art have blurred, giving rise to innovative forms of expression and exploration. Olyvia notes "that this shift has opened up new avenues for artists to connect with a broader audience and forge stronger bonds within the art community." Art consumption: Millennials' interest in art extends beyond mere consumption; they are actively leaving their mark as artists. A wave of talented millennial artists has emerged, bringing forth fresh perspectives and themes that captivate the contemporary art scene. Notable names such as Sadie Burnette, Sam Falls, and Lu Yang have garnered recognition for their distinctive approaches, leaving a lasting impact. Millennials prioritize experiences and emotional connections when engaging with art, seeking works that provoke thought and challenge traditional norms. Consequently, politically themed artwork has experienced a surge, as artists utilize their craft to voice opinions and address pressing social issues. Digital engagement Millennials' impact on the art world transcends aesthetics and digital engagement. Olyvia underscores the fact that millennials view art as "enjoyable assets and increasingly consider it a viable financial investment". Art has become a popular avenue for wealth accumulation among this generation, offering an alternative to conventional investment options. Motivated by financial gains and a desire to support artists, millennials have fuelled the growth of the art market, actively participating in and contributing to the art ecosystem. In conclusion The advent of the digital era has brought about a transformative shift in the art world, with millennials leading the charge. Their profound affinity for technology, quest for meaningful experiences, and financial motivations have redefined the art landscape. From embracing digital platforms to spearheading the creation of immersive art experiences, millennials are reshaping the future of art consumption and creation. As Olyvia Kwok-Decani aptly summarizes, "The millennial influence can be seen in the way art consumption has moved to digital platforms and the innovative approaches artists are taking to engage their audience." With millennials at the forefront, the art world continues to evolve along an exciting trajectory. About The Author Olyvia Kwok Decani Olyvia Kwok Decani has been collecting and investing in art for over 15 years. After graduating from Queen Mary's University in 2002 with a degree in BSc Statistics, Olyvia opened her first gallery in St. James's London. With years of experience, alongside in-depth knowledge of the market and an extensive global network, Olyvia continues to be one of the most prestigious and successful individuals in the industry.
All About Graffiti Art and Art Brut
In the urban landscape, vibrant forms of artistic expression emerge, challenging conventional notions of art and engaging with communities in unconventional ways. Two distinctive art forms that have garnered attention for their rawness and unfiltered creativity are graffiti art and Art Brut. Some of the most notorious names of contemporary art come from the world of graffiti. And while formal training and historic institutions still hold a massive presence in the art world, we are seeing more and more outsiders storm the gates and break through to become major names. That's why we put together this guide to understand the types of graffiti art and art brut better. With this new knowledge, you'll be able to better appreciate this diverse and dynamic realm of creative expression. What is Graffiti Art? Graffiti is a kind of art brut. It is any drawing or writing made on a surface, typically in public view. Graffiti itself is about as old as humanity. But beginning in the 1980s, graffiti began to be shown in fine art institutions, like galleries and museums. With the inclusion of many major graffiti artists into the formal art world, the lines have become more and more blurred. Graffiti art now refers to a thriving genre of art that uses the styles and techniques of street graffiti, but with finished products that are meant for more traditional art spaces. Some of the most well known artists of the last fifty years are graffiti artists, including the late Jean-Michel Basquiat. What's the difference between graffiti and street art? The terms "graffiti" and "street art" are often used interchangeably, but they do have distinct characteristics that set them apart: Graffiti artists, like the famous Banksy, create and present their art in public spaces. Frequently, their art is not sanctioned by the owners of the property that the art is painted on. For this reason, graffiti art typically are revolutionary or otherwise transgressive themes. While graffiti can be seen as a subset of street art, the key difference lies in the legality and intent behind the creations. Graffiti is often associated with unauthorized markings and can be viewed as an act of rebellion or vandalism, whereas street art is generally more accepted and embraced by communities as a form of public art. However, it's worth noting that the line between graffiti and street art can be blurred, and there are artists who bridge both realms, incorporating elements of graffiti within their street art pieces. Ultimately, both graffiti and street art play vital roles in shaping the visual landscape of cities, sparking conversations, and challenging societal norms through artistic expression in public spaces. If you are still confused, see this helpful guide: Graffiti art is often associated with illicit, unauthorized markings made on public spaces using various tools like spray paint, markers, or etching tools. Historically, graffiti has been associated with acts of vandalism and considered a form of public defacement. Street art, on the other hand, encompasses a broader range of artistic expressions in public spaces. Street artists often create their works with the permission of property owners or as part of organized initiatives to beautify urban environments. Street art is typically more intricate, visually elaborate, and conceptually driven compared to traditional graffiti. How Graffiti Art Started Graffiti art began as street art, and people often use the words graffiti and street art interchangeably. But a few New York City gallerists in the 1980s saw graffiti as a blooming world of creative expression. And soon, they were exhibiting the work of graffiti artists. A particular hotbed was the East Village in Manhattan. Fun Gallery and Now Gallery helped lead the way in presenting graffiti art in a new light. By placing the work by these outsider artists in the context of a gallery, audiences began to appreciate the art on a deeper level. Artists like Keith Haring, Crash, Lady Pink, and Jean-Michel Basquiat became major names in the art world. They inspired new generations of graffiti artists to pursue the style — as street art, gallery exhibits, or both. Today, major corporations have hired graffiti artists to promote products . Major auction houses sell graffiti art. And you can buy graffiti art at countless galleries around the world. Famous Graffiti Paintings Curious to see some great graffiti art? We've put together a few of the most impressive and noteworthy examples. Untitled Skull (1982) by Jean-Michel Basquiat Copyright Jean-Michel Basquiat This painting is legendary not only as part of Basquiat's skull series, but also because of the major headlines it made in 2017. It was that year that Sotheby's New York sold it for a staggering $110.5 million dollars, blowing past its $57 million estimate. Ignorance = Fear (1989) by Keith Haring Copyright Keith Haring Foundation This work epitomized Haring's use of art as a tool to raise political consciousness. As a gay activist, the AIDS epidemic was central to much of Haring's work in the 1980s. This painting united his powerful pop and graffiti hybrid style to deliver an important message. The Breakdown Comes (1983) by Lady Pink Copyright Lady Pink This masterpiece of graffiti art by Lady Pink reveals the deep anxieties of the middle class in 1980s New York City as an empowering fantasy of the downtrodden in the same time and place. The vitality and playfulness of the artwork helps the complex themes go down enjoyably. Graffiti art is such an exciting realm of the art world. Now a few generations into its acceptance into the establishment, it still continues to push boundaries and grab our attention. Now that you know a little more about it, you can shop graffiti art from this fascinating genre that RtistiQ has put together for you to explore. What is Art Brut? Art brut is a term coined by French artist Jean Dubuffet in the 1940s, literally meaning raw art. Dubuffet used the term to describe the realm of artwork made outside of the formal and academic art world. Sometimes called outsider art, artbrut contains a broad spectrum of work. The term is often used with a bias toward Western art circles. For instance, artists in hunter gatherer tribes might be highly trained and create pieces inside a well codified tradition, but their work might still be considered art brut to some critics—so a reader has to consider who is using the term and how. Art Brut artists typically have no formal artistic training and often face societal marginalization or live with mental health challenges. Their works are characterized by their authenticity, unconventionality, and a lack of adherence to traditional artistic norms. Art Brut encompasses a wide range of styles and techniques. Artists often work with unconventional materials and mediums, using found objects, discarded materials, or natural elements. Their creations are deeply personal and reflect their individual experiences, inner worlds, and unique perspectives. Art Brut has provided a platform for artists who have been marginalized or overlooked by the art establishment. Figures such as Adolf Wölfli, Henry Darger, and Martín Ramírez have gained recognition posthumously for their extraordinary bodies of work. Art Brut challenges the boundaries of what is considered "art" and questions the prevailing criteria for artistic validation. Famous Art Brut Paintings Many Art Brut artists remain relatively unknown, with their works often discovered posthumously. However, there are a few notable Art Brut paintings that have gained recognition and influenced the art world. Here are a few examples: Adolf Wölfli's crazy controversial Art: Adolf Wölfli, a Swiss artist and psychiatric patient, produced an extensive body of work during his confinement. His intricate and highly detailed drawings depict fantastical landscapes, intricate patterns, and narratives from his own imaginary world. Prisoner Drawings is a series of densely packed compositions that reveal Wölfli's creative vision and psychological complexity. "Götter [gods]" by August Walla: August Walla, an Austrian artist with schizophrenia, created a range of powerful and expressive artworks. "Mystery Train" by Martín Ramírez: Martín Ramírez, a Mexican-American artist, created intricate drawings while institutionalized in psychiatric hospitals. His works often feature repetitive lines and motifs, including trains, figures, and animals. Conclusion: Graffiti art and Art Brut are two distinct forms of artistic expression that have captivated audiences with their rawness, authenticity, and unconventional approaches. Graffiti art, born from underground subcultures, challenges social norms and transforms the urban landscape into a vibrant visual tapestry. Art Brut, created by self-taught artists, provides a platform for marginalized voices and challenges established artistic conventions. Together, these art forms exemplify the power of artistic expression to transcend boundaries, spark dialogue, and redefine the notion of what art can be in our complex and diverse world. Check out the Graffiti and Art Brut Collection on RtistiQ to explore some of magnificent works in recent times.
ARTICLES ON ON RTISTIQ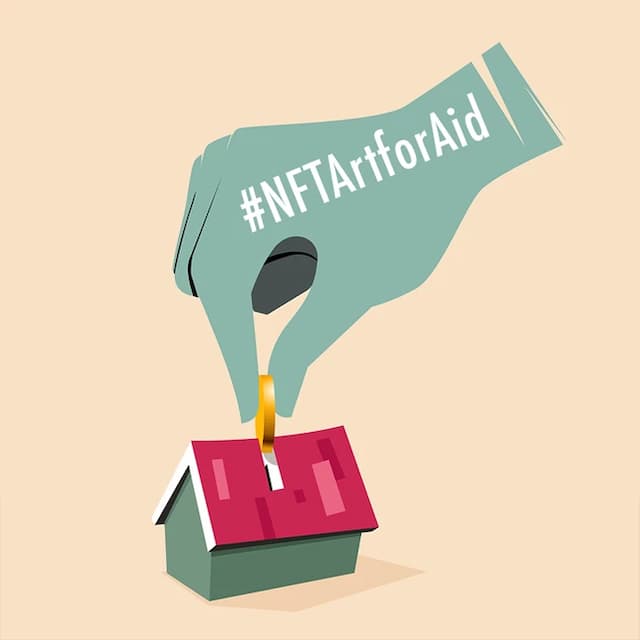 ON RTISTIQ
Sending Help to Ukrainian Artists In This Hour of Maximum Need Through A Charity NFT Art Auction
The multifaceted work of Ukrainian artists has been welcomed by art buyers and collectors at home and throughout the world. But the war on Ukraine has ravaged the lives of these talented and driven artists and for the entire country as well. The events taking place feel unreal. Civilians have been forced to flee their homes and leave behind what they own due to this humanitarian crisis. Is seeing it in the news enough to make a difference? We think not. The crisis demands that we stand with the people who are being impacted by it and act in our capacities with a human-centric approach. So many Ukrainian artists have lost their homes, families and everything they had. They have lost the paintings they have worked so hard to create. Their paintings were both sources of inspiration and income, and now these precious pieces are gone or destroyed. The RtistiQ team had announced last week an upcoming non-fungible token (NFT) Drop of Women Artists, but given the current situation, we have decided to postpone it for a few weeks and instead give our fullest support to the Ukrainian artists right now. Art is in our spirit and in our destiny and to support these Ukrainian artists, RtistiQ will be launching a charity NFT art auction of their works. This is a corporate social responsibility initiative auction that will run from 7-10 April. Bidding is open to everyone. There will be no commissions charged to the artists in this auction and the entire mint cost and transaction cost will be borne by RtistiQ. It is urgent and these artists need emergency aid, shelter & supplies, and that's where the proceeds from this first-ever charity auction of NFT artworks by RtistiQ will go. We at RtistiQ aim to give Ukrainian artists hope through our online art platform. As we raise money for a noble cause, we hope that the world can show it's support for the Ukrainian artists by participating in this deed. We are ready to step up their art into the digital world so that the world can experience the metaverse first-hand - and in the process raise vital funds for these artists who are now in dire need of them in this particularly critical time.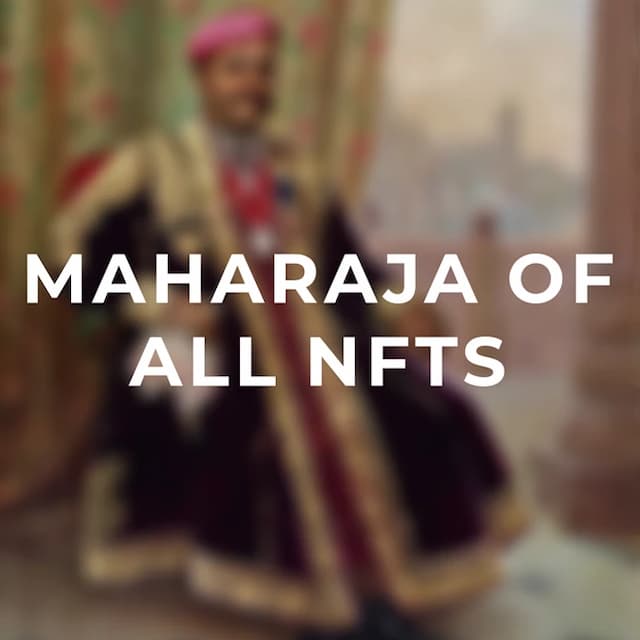 ON RTISTIQ
Coming Soon - Maharaja Of All NFTs. Join The Waitlist.
Starting today, the waiting list is open for early access to a never seen before, never done before NFT. The Maharaja of all NFTs is poised as a rare opportunity to own a piece of Indian Art Legacy - the works of Raja Ravi Varma one of the greatest painters in the history of Indian art. It will be brought to you by RtistiQ in collaboration with 'Raja Ravi Varma Heritage Foundation' and 'Gallery G'. The iconic Raja Ravi Varma (1848-1906) is known as 'The Father of Modern Indian Art'. The royal brought a historic turn in the art of India and became the most iconic Indian artist of all times. He united Hindu mythological subject matter with European realism historicist painting style, depicting Indian gods and characters. Raja Ravi Varma made use of oil painting and mastered the art of lithographic reproduction to bring a wind of change by focusing on the details with his play of light, shadows and adding depth using perspective. His artworks are either part of royal collections and housed in palaces in India or owned by eminent private collectors. Just as RtistiQ has established a game changing secure physical-digital link for artists & buyers, via this auction of Raja Ravi Varma's works and lithographs, we want to set a precedent for a rare collectible that has stepped out of history's canvas. This is an NFT of many firsts; the first NFT of a national treasure, the first and only digital NFT for Raja Ravi Varma, first one in collaboration with a foundation and the first with a traditional gallery representation. The Indian government has declared his works nationwide treasures and non-export antiquities. With this endeavour to tokenize a chapter of Indian art, our mission is to bring to any art aficionado a once-in-a-lifetime opportunity to own original Raja Ravi Varma's works regardless of where they reside. We will be revealing more on the auction and dates soon. Make sure you join the waitlist on the RtistiQ NFT drop page. Follow us on discord https://discord.gg/HNwU7gUqjS to not miss out on any update.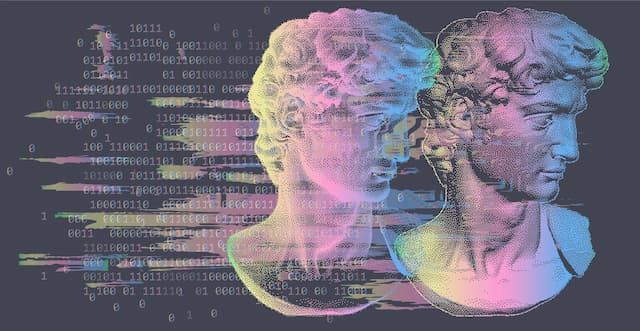 ON RTISTIQ
Bringing Together Art & Technology
The Art challenges the technology and the technology inspires the Art - John Lasseter Beyond inspiration, Technology has now moved into augmenting Art and bringing people together to cherish creativity to its truest potential. At RtistIQ we aspire to bring forward the best in class technology to the Creative Community, furthering its outreach while also helping to address some of the known challenges of the Industry. Technology today has been transforming every Industry known to humans, making it faster, better and with best of convenience. Digital Transformation has been the key driving focus for majority of industries to provide best of tools and services to the consumers at an affordable price. Internet, Mobile and Smartphones has penetrated every household in recent time, bringing together both an opportunity as well as challenges. The opportunity lies in reaching to the farthest of places and people, which wouldn't have been possible at any level of physical interaction; while bringing the challenge of being able to stand-out, provide credibility and protection from fraudulent transactions. Technology Behind RtistiQ At RtistIQ, we have brought together a combination of latest technology and artistry to give power to the creative community to expand their outreach with convenience, security and specialization. Some of the key technology put in place are as below Blockchain & NFC Powered At its core we have combined the powers of Digital Imagery, Blockchain and NFC to create a digital DNA of every artwork linking back to the original creator, offering proof of ownership, provenance history and security from forgeries. We employ advanced image scanning and robust hashing techniques to create a digital finger-print, which along with other unique information of the art as well as its transaction are stored securely into the blockchain. A tamper proof IOT device attached to the artwork provide additional security and authenticity to the physical work, which is further linked back to the platform for validation. Artificial Intelligence We harness the power of Artificial Intelligence to offer better security to the art works as well as facilitate better Art Discovery and predictability for the users based on their interests and choices. No two humans are same and so is the perception of artwork. With AI we are able to offer individuality of choices and personalize user experiences. Together with conversational AI and chatbots, helps users to interact with the platform to assist the usage and search of artworks of interest without waiting for support staffs. AI enabling is not part of the current Beta release, and is currently on learning mode to be made available in the main release. Augmented Reality And 3D Projections One of the common challenges of digital mediums in comparison to physical stores / exhibitions, has been the ability to interact with the product / artwork. This is to an extent getting eliminated through the use of AR technology, which enables users to have an in-store like experience and also see the fitment of the artwork in their living rooms. The ability to visualize a virtual representation of products in 3D, to scale and in their intended environment, enables shoppers to make better judgments, removing the need to measure and verify dimensions. Once they have made their determinations, they can buy the artwork online and have it shipped right to their door-steps with few clicks. RtistIQ further employs digital technology, social-media aggregation and other automation tools to make the marketplace engaging and convenient for both the creator and Art lovers. We strongly believe, through the application of digital channels and advanced technologies is going to change the way we look, perceive and interact with artworks for the betterment of the community in large. We strive to bring the best and most advanced technologies in its easiest forms for the Art Community to benefit from. We hope as users you would enjoy interacting with the platform as much we did to bring the platform out to you... Author: RTISTIQ Team
Sign up for our newsletter to have the latest stories and curated art recommendations delivered straight to your inbox