Subscribe for our newsletter to have the latest stories and curated art recommendations delivered straight to your inbox
ART 101
Unraveling the Cheriyal Scrolls: A Window into India's Artistic History
Like
comments
SAVE
Unraveling the Cheriyal Scrolls: A Window into India's Artistic History
Considered by many as tangible remnants of the art of the famed Vijaynagara period, the Cheriyal scroll paintings have continued in the classical artistic style. For generations, these scrolls have been passed down from one artist to the next, preserving the techniques and aesthetics of a bygone era.
A History of Cheriyal Scrolls
Telangana's painters are the Nakashis, and the cheriyal scrolls are vital to the region's culture and society. The Cheriyal scrolls' name comes from the fact that their production was centered on the Cheriyal hamlet. Each society has its own set of heroes who are celebrated by the masses, and these heroes were chronicled in the ancient scrolls. Kaki Padagollu, or the community of storytellers and balladeers, considers this art form an integral part of their job. They've put on a performance with music and dancing to accompany these scrolls. A film roll is roughly three feet wide and forty-five feet long, so the manuscripts would be moving like that.
The classic scrolls are usually in a vertical orientation, and their storylines are shown in a sequence of horizontal panels. Here, the linear story is shown, held in both hands or hung from a tree, with a flowery border dividing the two panels. And it's rolled all the time, too. Artists have adapted by painting shorter copies of these scrolls, each focusing on a specific scene or a select group of characters from the classic tales. These are perfect for framing and hanging on the walls of contemporary apartments and houses.
The use of bright, primary colors and the prominence of the color red in the backdrop are telltale signs that a painting is a Cheriyal. The local artists' boundless creativity shines through in these works. Icons of important deities like Krishna, Shiva, etc., also convey a distinct local idiom in this style of painting.
Most of the themes in these scroll paintings come from mythology, classic literature, and folklore. The Krishna Leela, the Mahabharata, the Rama, the Vishnu Puranam, the Markandey Puranam, and the songs and folk legends of the Gauda and the Madiga are among the primary topics. The majority of the story takes place in a rural location and features everyday activities like housework by women and labor in the fields or at a festival by men. The Telugu culture is reflected in the clothing and the locations.
The Cheriyal scrolls are a valuable cultural resource that provides insight into the traditional art and history of India. Today, the scrolls are a cherished part of Indian heritage and continue to inspire new generations of artists.
D. Vaikuntam, A Village Scene, 2022
D. Vaikuntam, A Village Scene, 2022
Don't miss out on these fantastic Cheriyal Art Forms to collect as RtistiQ brings to you the Phygital NFT Folk Art auction that will be held between the 15-18th September 2022.
SIMILAR ARTICLES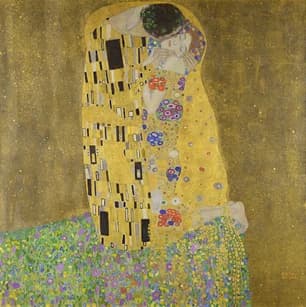 History of Oil Paintings
Oil paintings have existed for centuries, from the cave paintings of Bamiyan along the Silk Road to American post-war art. There have been several studies related to the origins of oil as a painting medium with some believing that the technique was first developed in the 11th century, while Giorgio Vasari has credited 15th century Flemish painter Jan van Eyck with the "invention" of oil paints in his famous treatise The Lives of the Artists. However, a discovery in 2008 led to the evidence that oil painting existed as early as 650 CE (7th century CE), when anonymous artists used oil that may have been extracted from walnuts or poppies to decorate the caves in Bamiyan, Afghanistan. The practice of easel painting with oil colours started post-1400 CE, to meet the changing requirements of Renaissance artists who were looking for some other medium than pure egg-yolk tempera. The depth and richness of colour in oil paint is unmatched and it's slow drying time allows artists to manipulate the medium over an extended period giving the artists the flexibility in blending and layering - thin glazes to dense thick impasto, as well as a wide range of tonal transitions and shades producing both opaque and transparent effects, as well as matt and gloss finishes. Considered a hallmark of the Old Masters, particularly during the Northern Renaissance, oil paint was one of the most preferred mediums for Leonardo da Vinci, Rembrandt, and iconic modernists like Vincent Van Gogh, Pablo Picasso, Wassily Kandinsky and many others. Although there are several remarkable oil paintings by famous artists to study this medium, we have narrowed down the exhaustive list to 10 iconic works. The Arnolfini Portrait by Jan van Eyck Jan van Eyck's Arnolfini Portrait (1434) remains one of the most visually intriguing paintings of all time. With all of its details and intricacies, the exquisitely rendered work appears to be a straightforward depiction of a wealthy merchant and his wife. However, on a closer look several mysteries emerge along with Van Eyck's masterful technique which continue to enthrall viewers till today! (Image courtesy: Wikimedia Commons) Mona Lisa by Leonardo da Vinci Mona Lisa (c. 1503-1519), the painting of a mysterious woman with an enigmatic smile, remains one of the most famous paintings in the world. The sitter is believed to be Lisa Gherardini, the wife of Florence merchant Francesco del Giocondo. The painting is known to be the earliest Italian portrait to focus so closely on the sitter in a half-length portrait. (Image courtesy: Wikimedia Commons) The Rape of Europa by Titian The Rape of Europa (c. 1559-1562), tells the mythological story of the abduction of Europa by the king of gods, Jupiter, disguised as a white bull. An example of Titian's late style, the painting's refined poignancy lies in his use of colour, vividity, luminous tints, brushwork and subtlety of tone. The oil painting continues to have a profound influence on Western art. (Image courtesy: Wikimedia Commons) Girl with a Pearl Earring by Johannes Vermeer Sometimes nicknamed the "Mona Lisa of the North", Girl With a Pearl Earring (1665), is brilliant in its simplicity. The girl, wearing a blue and gold turban and an oversized pearl earring is the entire focus with only a dark backdrop behind her. Interestingly, this masterpiece isn't even a portrait, but a "tronie" - a Dutch word for a painting of an imaginary figure with exaggerated features. (Image courtesy: Wikimedia Commons) Le déjeuner sur l'herbe (or The Luncheon on the Grass) by Édouard Manet Manet's masterpiece, Le Déjeuner sur l'herbe (1863), featuring a nude woman picnicking in the company of fully-clothed men, draws inspiration from classical paintings of female nudes. Up until The Luncheon on the Grass, female nudes were represented figures from mythology or allegory. By placing an anonymous unclothed woman in a contemporary everyday setting, Manet bridged the gap between the Realist and Impressionist art movements with its modern approach to style and subject matter. (Image courtesy: Wikimedia Commons) The Starry Night by Vincent Van Gogh Few artists are as renowned for their use of color as Vincent van Gogh. His The Starry Night (1889) full of striking blues and yellows, and the dreamy, swirling atmosphere have intrigued art lovers for decades. The painting was created late into the Dutch painter's short career and depicts the view from his window in the asylum at Saint-Rémy-de-Provence. (Image courtesy: Van Gogh Gallery) The Old Guitarist by Pablo Picasso Painted at the height of Picasso's Blue Period, The Old Guitarist (1903) depicts a feeble blind old man hugging his guitar. Picasso painted it after his close friend and Spanish poet Carles Casagemas commited suicide. The melancholic state was used by design to haunt onlookers in a way that would make them question why the working class and high-class individuals continued to prosper while those that needed the most help continued to languish in poverty. (Image courtesy: Wikimedia Commons) The Persistence of Memory by Salvador Dali Salvador Dali's most iconic work, The Persistence of Memory (1931) was painted at the height of the Surrealist art movement. It displays an outlandish subject matter evocative of a dreamscape, which is why it is believed that Dalí was probably hallucinating when he painted the piece. Dalí would attempt to enter a state of self-induced psychotic hallucinations to create what he called "hand-painted dream photographs." (Image courtesy: Museum of Modern Art, New York) The Kiss by Gustav Klimt Austrian Symbolist painter Gustav Klimt was famous for his dazzling use of gold to give a shimmering effect to his paintings and his masterpiece The Kiss (1907-1908) is no different. Made in the Vienna Secession art movement, this intimate portrait captures a tender moment between a pair of lovers. (Image courtesy: Google Art Project) Nighthawks by Edward Hopper The highly evocative American masterpiece Nighthawks (1942) is a stark depiction of loneliness, alienation and the breakdown of city life, epitomizing somber emotions of a period in history riddled with world wars and the great depression. The oil painting is said to have influenced the look and feel of many Hollywood films including Ridley Scott's futuristic neo-noir Blade Runner (1982). (Image courtesy: Wikimedia Commons) Oil paintings are one of the best investments you can make for your home or business. Discover oil paintings for sale on RtistiQ, A Virtual Art Marketplace For Art Lovers And Artists.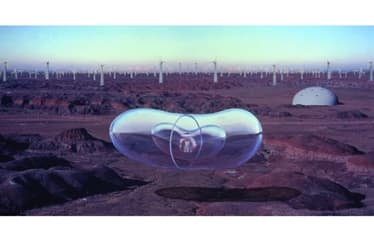 5 Japanese Artists You Should Know
With the excitement of the Summer Olympic Games Tokyo 2020 still fresh in our memory and the Paralympic Games Tokyo 2020 just around the corner, Japan is still on our minds. Unfortunately, we were not able to cheer live for our favorite athletes or to get lost in translation on Tokyo's vibrant streets, but nothing stops us from discovering more about the unique Japanese history, culture, and art. Because of its long isolation as an island nation, Japan's history overflows with one-of-a-kind perspectives and unique cultural forms. That independent streak makes Japanese art an always exciting realm of new experiences and fresh ideas. Over the 20th century, Japanese artists also began leading the pop art blend of mainstream fare with a critical artistic lens, while often embedding a rich mixture of themes and nods to historical legacy. Despite Japan's incredible cultural output, many people around the world are not nearly as familiar with artists from the nation as they should be. Below, we've put together a list of five Japanese artists you should know. This is by no means a comprehensive list, and it's in no particular order. This is a quick stroll through Japanese visual art, something to get you started on your own journey of discovery. 1. Mariko Mori Courtesy Museum of Contemporary Art North Miami Mariko Mori (1967) is an artist known for work in many fields, including: sculpture, digital art, and photography. Her oeuvre is filled with futuristic visions embedded with a profound influence from Japanese history. Her work plays with imaginative worlds and space-age forms, and the end result is always ethereal and mysterious. Some of Mori's pieces are particularly sweeping in scope. Primal Rhythm saw her place sculptures in a bay, standing above the water in haunting silence. One, Sun Pillar, is a transparent sculpture that juts out of a large rock. Beside it in the water is Moon Stone, an orb that changes its color depending on the tide. While the shapes and material appear futuristic, they collaborate with the natural environment. It's both beautiful and poignant, and it gives us an opportunity to rethink the way we interact with the world around us. Mori's profile has steadily risen since the 1990s, and for good reason. She continues to explore new methods while staying true to the conceptual depth and attention to form that have made her work an integral part of contemporary art. 2. Yuko Mohri Copyright Yuko Mohri Yuko Mohri (1980) is an installation artist who recombines items from our day-to-day life into what she calls "ecosystems." These installations often seem perilously balanced. Mohri includes sound and narrative as well, often telling stories through Rube Goldberg-like contraptions. In Moré Moré (Leaky), the artist made visual riffs on the use of buckets and plastic to catch leaking rain water that she saw in a subway station. Many of her pieces focus on the relationship between the human built world and the natural world. But the work is never overly ponderous. Often, the installations create a sense of fun. 3. Takashi Murakami Copyright Takashi Murakami Takashi Murakami (1962) is one of the most controversial artists in the contemporary scene. His anime-influenced sculpture and design have become the center of massive debates in the art world. Plus, his forays into commercial work have made him more popular than ever among fashionistas while angering art world purists. Murakami describes his style as "superflat," a term he also used for postwar Japanese culture as a whole. Aesthetically, the term refers to Japan's legacy of 2D art with little use of perspective. But societally, it points to the reduction of class influence on Japan. Today, Murakami asserts, the differences between high and low culture have flattened out into a single plane. Murakami has done everything from an anime-character sculpture show at Versaille, album covers for the likes of Kanye West, and hypebeast fashion crossover designs with Supreme. His flower motif is world famous, appearing on Louis Vuitton bags and jewelry worn by hip hop artists. It's become a kind of calling card for the rebel. Today, he devotes a large amount of his time cultivating the careers of young Japanese artists while still making art that destroys our notion of high and low culture. 4. Yoshitomo Nara Courtesy Wikipedia Yoshitomo Nara (1959) is a sculptor and painter who creates images of childhood with an unsettling undercurrent of horror. His subject matter is very consistent, but it is through this steady stream of similar images that he's been able to communicate so effectively. His characters, children with cartoonishly large eyes, are often engaged in naughty behavior, a rebelliousness that matches the artist's own. Nara constantly subverts the nostalgia of childhood while still evoking it. The effect is a strange blend of the cute and concerning. Nara is closely associated with another member of this list, Murakami, as both a contemporary and as a fellow traveller in the superflat school. But while Murakami is in a pitched battle between the high and low, Nara is much more focused on the expression of genuine human emotion. In 2020, the Los Angeles County Museum of Art held a retrospective of Nara's work spanning 36 years. The major event has helped boost his recognition outside of Japan. A well-earned honor 5. Yasumasa Mormura Copyright Yasumasa Mormura Yasumasa Mormura(1951) is a master of parody and humorous counterfeiting. But while many of his pieces are great fun, his career has an undercurrent of serious critique at its heart. Mormura's pieces appropriate the great works of Western art and other iconic images, inserting his own photography into them. The works are strangely shocking. We are so used to the Mona Lisa, we feel at home within its frame. And then to see it changed into a self portrait of Mormura himself turns everything on its head. It's a confrontation with the dominance of Western culture throughout the world. It subverts not only our expectation of a given painting, but our expectation of Western art as the source of all great masterpieces. In this way, Mormura is something of a punk rock artist. His themes of identity and imperialism are incredibly relevant to our times. That is why, late in his career, Mormura is still able to command attention for his important work. Asian art is more popular than ever, and collecting them is a fascinating hobby that can enrich your life through beauty, culture and education. Learn why you should start collecting Asian Art today.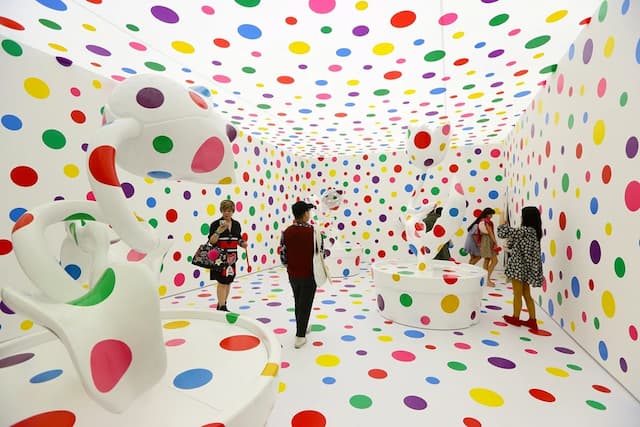 10 Contemporary Asian Artists You Should Know
The world of contemporary art is a vast and ever-evolving landscape, with artists from different corners of the globe making their mark on the artistic discourse. Despite its size and wealth of artistic talent, the art of Asia remains largely unexplored for many people around the world. In this article, we explore the works of nine talented contemporary Asian artists who have been instrumental in shaping the art scene, challenging conventions, and offering fresh perspectives. From traditional mediums to innovative techniques, these artists showcase the rich diversity and cultural vibrancy of Asia's art scene. Yayoi Kusama (Japan) Kusama has been an institution of the contemporary art scene since the 1960s. Her work in pop-art and performance art over the years are now the stuff of legend. Her installations are particularly popular. She often works with red and white polka dot motifs in her installations (like at the Singapore Biennale in 2006 and at the Matsumoto City Museum of Art).More recently, she created an Infinity Room—a dark, mirror-covered enclosure with hanging lights that appear to go on forever. Through her signature use of repetitive patterns and vibrant colors, Kusama explores themes of infinity, self-obliteration, and the interplay between the individual and the cosmos. Her immersive installations, such as "Infinity Mirror Rooms," invite viewers to delve into their own introspection and experience the boundless nature of existence. Kusama's career has spanned fashion, film, painting, performance, and even writing. Nam June Paik (South Korea) Nam June Paik is a highly influential and pioneering contemporary Korean artist who is often regarded as the "father of video art." Born in Seoul, South Korea, in 1932, Paik's groundbreaking work has left an indelible mark on the art world, merging technology, performance, and popular culture in innovative and thought-provoking ways. Paik's work encapsulates the second half of the 20th century. Much of it involved creating sculptures and installation pieces using manipulated television sets and embracing themes of communication and the rapid expanse of technology. Maybe his most notable achievement is TV Buddha (a series beginning in 1974). In this, a statue of the Buddha watches a small television that displays a live feed of the statue itself. Bharti Kher (India) Bharti Kher, an Indian-born artist, explores themes of identity, gender, and mythology in her multidisciplinary practice. Known for her distinctive use of bindis (forehead decorations), Kher's works often incorporate found objects and traditional Indian iconography. Her thought-provoking sculptures and installations challenge societal norms and invite contemplation on the role of women in Indian culture. The artist's works have been exhibited internationally and have garnered critical acclaim. Her powerful and visually arresting pieces have been showcased in prominent institutions and galleries, including the Tate Modern in London, the Museum of Contemporary Art in Tokyo, and the Guggenheim Museum in New York. Bharti Kher's contributions to contemporary art have made a significant impact, both in India and on the global stage. Through her compelling and thought-provoking works, she continues to push boundaries, challenge conventions, and provoke dialogue about the complexities of identity and culture in our interconnected world. Ai Weiwei (China) Ai is an influential contemporary artist and political activist. His work, connected to the Excessevist movement, includes video, sculpture and installation. One of his most popular pieces is Sunflower Seeds (2010). It was made for the Tate Modern's Turbine Hall. It is made up of one hundred million porcelain sunflower seeds—all handcrafted to perfection. The seeds were spread to fill the 1,000 square meter area and stacked up to 10 centimeters high. Through various mediums, including sculpture, photography, and installation, Ai Weiwei addresses issues such as human rights, freedom of expression, and the role of the individual in society. His thought-provoking artworks challenge authority and shed light on the complexities of contemporary Chinese society. His political advocacy for democracy and human rights in his home country has made him a controversial figure there. Sopheap Pich (Cambodia) Sopheap Pich is a celebrated contemporary artist from Cambodia whose works combine sculpture, installation, and conceptual art to explore themes of memory, history, and the relationship between humans and the natural world. Born in Battambang, Cambodia, in 1971, Pich experienced the devastating effects of the Khmer Rouge regime, which greatly influenced his artistic practice.Pich uses highly selective materials (like rattan, bamboo, dye, glue, and metal) to connect with his Cambodian heritage. These traditional materials are transformed into intricate sculptures that are both captivating and ephemeral. Pich's art is deeply rooted in his personal experiences and the history of Cambodia. He often incorporates materials deeply connected to Cambodian culture, such as rattan, bamboo, and found objects, into his sculptures and installations. Through his work, Pich explores the complexities of memory, displacement, and the process of healing in the aftermath of war. As the most internationally recognizable Cambodian artist, his work is an important porthole into a culture that is emerging as a major player in the artworld. Han Sai Por (Singapore) Han is a sculptor with a naturalist's heart. Many of her best known pieces are stone installations crafted to plant forms—mimicking the look and feel of seeds and fruits. But she is also renowned for her geometric work that carefully replicates a logical thought process through visual exploration. Han Sai Por's artistic practice is deeply rooted in her fascination with organic forms found in nature, such as rocks, trees, and water. Her sculptures often incorporate materials like stone, bronze, and wood, which she meticulously carves, shapes, and manipulates to create abstract yet evocative forms. Her works reflect her deep understanding of the inherent beauty and energy present in the natural world. One of Han Sai Por's notable series is the "Rock Series," where she explores the diverse textures, patterns, and qualities of rocks. Through her skillful manipulation of materials, she captures the essence of rocks, conveying their solidity, weight, and geological history. Her sculptures, which range from small, handheld pieces to monumental installations, celebrate the harmonious coexistence of humans and nature. The Tropical Leaf, Installation outside One Raffles Quay, Singapore Her work appears in public spaces throughout the world, making her art some of the most viewed on the planet, though many people might not recognize that they have walked by, touched and appreciated her work. David Medalla (Philippines) David Medalla, a Filipino artist, was born in Manila in 1942 and has made significant contributions to the international art world. As a multidisciplinary artist, Medalla has explored various mediums, including sculpture, installation, performance art, and painting, throughout his career. His experimental and boundary-pushing approach to art has garnered recognition and acclaim. Medalla was one of the major Filipino voices in contemporary art. And he built that voice using a tremendous range of disciplines, including: sculpture, painting, installation, and more. Medalla's early works were influenced by the Fluxus movement, a global network of artists that emerged in the 1960s. He became associated with the movement and participated in Fluxus events and exhibitions, collaborating with renowned artists such as Yoko Ono and John Cage. Medalla's works often incorporated ephemeral materials and explored concepts of process, transformation, and audience participation. He began his career creating performance art that brought him to prominence and connected him to key artists in Europe. Later, he co-founded the Signal Gallery in London where he spent time working with an international group of artists. He also helped fund and support revolutions as the chairman of Artists for Democracy. One of Medalla's most famous works is "A Stitch in Time" (1968), an ongoing participatory performance piece that involves visitors threading and weaving a collective tapestry. The artwork symbolizes the interconnectivity of individuals and the shared experiences that shape our world. Rirkrit Tiravanija (Thailand) TRirkrit Tiravanija is a highly regarded contemporary artist originally from Argentina but of Thai descent. Born in Buenos Aires in 1961, Tiravanija is known for his influential contributions to the field of relational aesthetics, a concept that emphasizes social interaction and participation as integral components of an artwork.. Tiravanija is a contemporary artist who uses concepts from architecture to reinvent to engage with that central question: how to live? He often creates rooms or entire buildings that reformat the way people cook and eat food or engage in leisure activities. In Untitled 1999 (a replication of the artist's own apartment in the East Village), participants in the exhibition lived inside it while it was being shown. Tiravanija's works often explore themes of community, cultural exchange, and globalization. He draws inspiration from his Thai heritage and frequently incorporates elements of Thai culture into his installations. His artwork serves as a platform for dialogue, fostering connections and understanding among diverse audiences. Beyond his installations, Tiravanija has also created multimedia works, including video, photography, and text-based pieces. He often collaborates with other artists and musicians, further emphasizing the communal aspect of his art and expanding the possibilities for creative expression. Tiravanija's influential contributions to contemporary art have earned him numerous accolades and exhibitions in prestigious galleries and museums worldwide. He has participated in major international art events such as the Venice Biennale and Documenta, solidifying his position as a significant figure in the global art scene. Tiravanija's continuously playful insight into our lives makes his work exciting and always engaging on a personal level. Shooshie Sulaiman (Malaysia) Born in Kuala Lumpur, Sulaiman's works encompass a diverse range of mediums, including painting, sculpture, installation, and multimedia art. Known for her thought-provoking exploration of identity, history, and cultural heritage, Sulaiman's art carries a powerful narrative that challenges and engages viewers. Sulaiman is an artist who sets a critical eye to today's culture and the way it both produces and views art. Her oeuvre includes installation, architecture, writing, and drawing. Many of her pieces In the Kedai Runcit No.12 (Sundry Shop No.12, 2011) installation, she created a Malaysian general store that sold food and art side-by-side, completely recontextualizing both. It highlights the importance of art as a nutritious activity, as well as highlighting its current status as a mere commodity. Sulaiman's inventive and always growing catalogue of provocative work make her one of the contemporary Asian artists you should know. Conclusion: The ten contemporary Asian artists highlighted in this article represent a mere fraction of the vibrant artistic talent emerging from the region. Through their unique perspectives, innovative techniques, and thought-provoking themes, they challenge traditional boundaries, question societal norms, and invite viewers to reconsider their perceptions. These artists contribute to the global art scene, enriching it with the cultural diversity and depth of the Asian artistic landscape. As they continue to create, these visionary artists pave the way for further exploration and appreciation of contemporary Asian art.
ARTICLES ON ART 101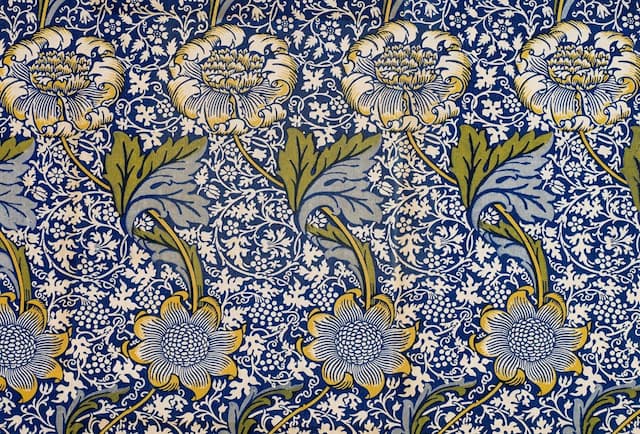 ART 101
Art Deco Styles: An Iconic Fusion of Elegance and Modernity
Art Deco is a prominent design style that emerged in the 1920s and flourished until the outbreak of World War II. Characterized by its luxurious materials, geometric forms, and streamlined aesthetic, Art Deco became a symbol of glamour and sophistication during the interwar period. This design movement impacted various visual arts, architecture, fashion, and interior design aspects. This article will delve into the captivating world of Art Deco styles, exploring its origins, key characteristics, influential artists and architects, and its lasting legacy. Origins and Influences Art Deco drew inspiration from various sources, blending elements from different cultures, historical periods, and artistic movements. The style's name derives from the 1925 Exposition Internationale des Arts Décoratifs et Industriels Modernes held in Paris, where it was first showcased. However, its roots can be traced back to the early 20th century, influenced by the avant-garde art movements of the time, such as Cubism and Fauvism. One of the significant influences on Art Deco was the discovery of King Tutankhamun's tomb in 1922, which sparked a craze for Egyptian motifs and symbolism. This fascination with ancient Egypt led to incorporation of pyramids, sphinxes, hieroglyphics, and other Egyptian-inspired motifs into Art Deco designs. Additionally, the style's streamlined forms and angular geometry were influenced by the emerging field of industrial design and the aesthetic of machines. Key Characteristics Art Deco is characterized by distinct visual features that make it instantly recognizable. Here are some key characteristics of Art Deco styles: Geometric Shapes: Art Deco embraces geometric shapes, such as zigzags, chevrons, triangles, and stepped forms. These shapes are often used to create dynamic, visually striking compositions. Streamlined Silhouettes: Inspired by the sleek lines of modern technology and transportation, Art Deco features streamlined, aerodynamic silhouettes. These can be seen in the period's buildings, furniture, and even fashion designs. Luxurious Materials: Art Deco celebrates luxury and opulence, employing exotic woods, marble, chrome, glass, and precious metals like gold and silver. These lavish materials contribute to the overall sense of elegance associated with the style. Decorative Elements: Art Deco designs often incorporate elaborate decorative elements, such as sunbursts, stylized floral motifs, and geometric patterns. These decorative details add a touch of sophistication to the overall composition. Bold Colors: Art Deco embraces bold, contrasting colour schemes. Vivid hues like royal blue, emerald green, ruby red, and vibrant yellow are frequently used to create a visually striking impact. Sunburst Motifs: The sunburst motif, symbolizing energy and optimism, is a recurring theme in Art Deco designs. It is often represented as a radiating pattern of geometric lines or a stylized sun. Influential Artists and Architects Numerous artists and architects played significant roles in shaping and popularizing Art Deco styles. Here are a few key figures: Tamara de Lempicka: A prominent Art Deco painter, de Lempicka's works epitomize the style's elegance and glamour. Her portraits often featured fashionable, confident women in luxurious settings. Émile-Jacques Ruhlmann: Ruhlmann was a renowned French furniture designer who created exquisite Art Deco pieces. His furniture designs combined luxurious materials with precise craftsmanship and sleek silhouettes. Erté: A Russian-born artist and designer, Erté was renowned for his extravagant fashion illustrations and costume designs. His work showcased the epitome of Art Deco elegance and sophistication. Raymond Hood: An influential architect, Hood's designs include the iconic Rockefeller Center in New York City. He incorporated Art Deco elements into the skyscraper's design, contributing to the style's popularity in the United States. Clarice Cliff: A British ceramic artist, Cliff revolutionized the pottery industry with her bold and colourful Art Deco designs. Her pottery pieces featured geometric patterns and vibrant glazes. Legacy and Modern Interpretations Although the heyday of Art Deco was in the early 20th century, its influence and appeal continue to resonate in modern design. Art Deco elements can be found in contemporary architecture, interior design, and fashion. In architecture, buildings like the Chrysler Building in New York City and the Napier Municipal Theatre in New Zealand exemplify the enduring impact of Art Deco. These structures continue to captivate audiences with their sleek lines, decorative details, and innovative use of materials. In interior design, Art Deco-inspired furniture and decor remain highly sought after. The style's emphasis on luxury and glamour translates well into modern homes, with its sleek lines and geometric patterns adding a touch of sophistication to any space. Art Deco influences can be seen in the designs of many contemporary fashion houses. The use of bold colours, geometric patterns, and luxurious materials harkens back to the elegance and allure of the Art Deco era. Conclusion Art Deco styles represent a fascinating fusion of elegance and modernity. Emerging in the 1920s, this design movement embraced geometric shapes, luxurious materials, and bold colours. Its influence extended to various artistic fields, leaving an indelible mark on architecture, interior design, fashion, and more. With its timeless appeal, Art Deco continues to captivate audiences and inspire contemporary design. The legacy of this iconic style serves as a testament to its enduring popularity and artistic significance.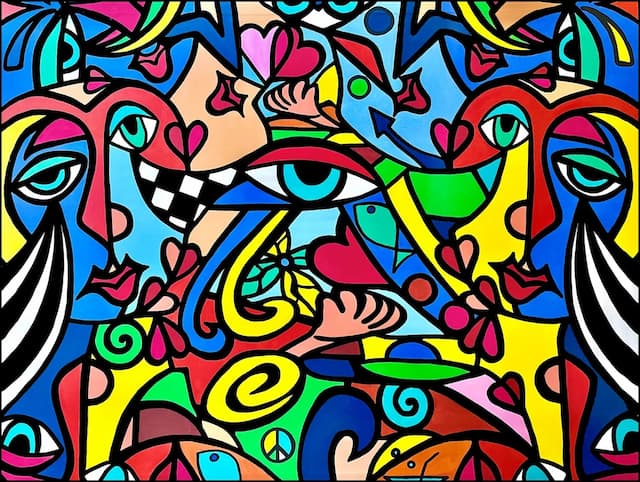 ART 101
Exploring Pop Art: Definition, Movement, and Notable Artists
Pop Art emerged as a vibrant and influential artistic movement in the mid-1950s, challenging traditional notions of art and embracing the popular culture of the time. With its bold imagery, vibrant colors, and incorporation of everyday objects, Pop Art brought art closer to the masses. This article explores the definition, key characteristics, notable artists, and lasting impact of Pop Art on the art world and popular culture. What is Pop Art? Pop Art, short for "popular art," was a movement that emerged in the United States and the United Kingdom during the 1950s and 1960s. It was a reaction against the dominant abstract expressionist movement, which focused on subjective, introspective, and non-representational art. Pop Art, on the other hand, celebrated the ordinary, the commercial, and the mundane, drawing inspiration from mass-produced consumer goods, advertising, and popular culture. What are the characteristics of Pop Art? Appropriation and Repetition: Pop Art often incorporated images and objects taken from popular culture, such as product packaging, comic books, and celebrities. Artists manipulated and repeated these images to highlight their significance and challenge the concept of originality. Bold Colors and Simplified Forms: Pop artists used vibrant, eye-catching colors to attract attention and evoke a sense of consumerism. They simplified forms and employed graphic techniques, reminiscent of advertising and comic book aesthetics. Irony and Critique: Pop Art often conveyed a sense of irony and critique by juxtaposing disparate elements, subverting traditional art forms, and challenging societal norms. It questioned the boundaries between high and low culture, art and mass production, and the commercialization of society. Leading Artists of the Pop Art Movement Andy Warhol: One of the most iconic figures associated with Pop Art, Warhol employed screen-printing techniques to reproduce everyday objects, such as Campbell's soup cans and Coca-Cola bottles. His work explored themes of consumerism, fame, and the cult of celebrity. Roy Lichtenstein: Lichtenstein is renowned for his comic book-inspired paintings, featuring bold lines, Ben-Day dots, and speech bubbles. By appropriating and enlarging comic strip panels, he elevated popular culture to the realm of high art. Claes Oldenburg: Oldenburg's sculptures took ordinary objects and transformed them into monumental works of art. His oversized sculptures of hamburgers, typewriters, and clothespins challenged the viewer's perception of scale and materiality. Richard Hamilton: Considered the father of British Pop Art, Hamilton explored the relationship between art and technology. His collage-like works incorporated images from advertising, cinema, and popular magazines, reflecting the media-saturated society. Impact and Legacy Pop Art's influence extends far beyond its initial emergence in the 1960s. Its vibrant and accessible style has had a lasting impact on contemporary art, design, fashion, and popular culture. Pop Art paved the way for subsequent art movements such as Neo-Pop, Street Art, and the appropriation art of the 1980s. It blurred the boundaries between high and low art, challenged the traditional notions of artistic value, and emphasized the democratization of art. Concluding Remarks Pop Art revolutionized the art world by breaking away from the abstract and introspective tendencies of the time. It celebrated the everyday, the commercial, and the popular culture, making art more accessible to a wider audience. Through its use of appropriation, bold colors, and irony, Pop Art continues to captivate and inspire, leaving an indelible mark on contemporary art and popular culture.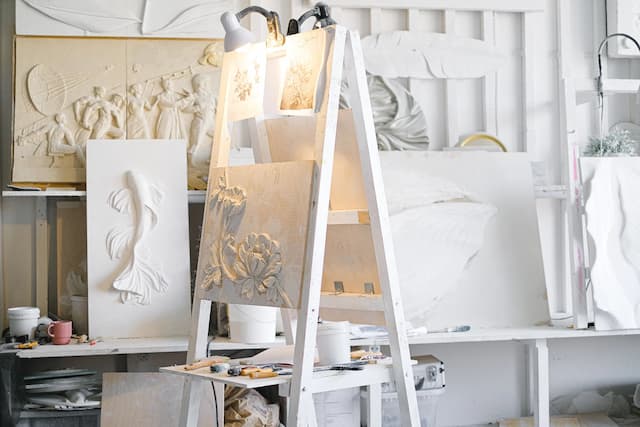 ART 101
Exploring Art Medium: A Fusion of Category and Material in Art Creation
Art is a vast and diverse realm that encompasses a wide range of creative expressions. Within this realm, the concept of "Art Medium" holds a crucial role, serving as the bridge between artistic intent and tangible creation. The medium that an artist chooses to work with can have a significant impact on the style and meaning of the artwork. For example, a painting made with oil paints will have a different look and feel than a painting made with watercolors. In the context of Art attribution "Art Medium" has been used interchangeably to refer both the category of artwork and the materials used to bring forth an artist's vision. This article delves into the multifaceted nature of art medium, exploring its dual significance in the world of art. Art Medium as a Category of Art In its first sense, an art medium represents the various categories or disciplines within the field of art. Each medium possesses distinct characteristics, techniques, and artistic approaches. Let's explore some of the prominent art mediums: Painting: Painting is a traditional and widely recognized medium that employs pigments on surfaces such as canvas, paper, or wood. It encompasses various styles like oil painting, watercolor, acrylics, and mixed media, each offering unique visual qualities and expressive possibilities. Painting, Pop Horizon by Barron Holand Sculpture: Sculpture involves shaping and manipulating materials such as stone, wood, metal, clay, or even found objects. Artists create three-dimensional forms that can range from classical figurative representations to abstract and conceptual installations. Sculpture, S-04 BIG FOOT by Aleks Rosenberg Drawing: Drawing is a fundamental art medium that employs pencils, pens, charcoal, or other tools to create two-dimensional representations. It encompasses techniques like sketching, shading, and hatching, allowing artists to convey ideas, explore compositions, and develop their artistic skills. Drawing, Dancer in Red by NK Hong Photography: Photography born from the marriage of science and art, captures moments through the lens of a camera. It employs light-sensitive materials and digital technologies to immortalize scenes, people, and emotions, providing a unique perspective on the world. Photography, La grève Je T'aime by Gudzovsky Printmaking: Printmaking encompasses various techniques such as etching, lithography, screen printing, and relief printing. Artists create multiple copies of their artworks, each possessing its own subtle variations, by transferring images onto paper or other surfaces. Ceramics: Ceramics involves working with clay, shaping it into objects, and firing them in kilns to achieve hardness and permanence. This ancient medium encompasses functional pottery, decorative vessels, sculptures, and intricate porcelain works. Textiles: Textile art employs fabrics, threads, and fibers to create tactile and visually engaging works. It includes techniques like weaving, embroidery, quilting, and textile installations, exploring themes of culture, identity, and materiality. Installation and Performance Art:: These mediums go beyond traditional forms, embracing immersive experiences and the participation of the audience. Artists use various materials, space, sound, and movement to create site-specific installations or enact performances that challenge the boundaries of art. Digital NFT: Very recently Digital NFT is being regarded as an art medium, and more importantly revolutionising Digital Art representation. Utilizing blockchain technology, NFTs represent unique digital assets, such as artwork, music, or videos, providing a secure and verifiable link between the digital file and ownership rights. Art Medium as Material Used in Art Creation In the alternate context, an art medium refers to the specific materials and tools employed by artists to bring their artistic visions to life. The choice of medium significantly influences the aesthetic outcome and the creative process itself. Artists often use it to describe how they created their artwork, which gives a sense of how it needs to be viewed as well. For e.g. Oil paintings ( referenced as "Oil on Canvas") are best observed from a distance to get a more clearer understanding and the depth of the Art. Again depending on the Category of work there are different materials used to fulfill the Artistic vision of the creator. Here are some examples of art mediums in the context of Material Used Paints: Artists use various types of paints, including oil paints, watercolors, acrylics, and gouache, each with its own characteristics and techniques. These pigments, when combined with binders, allow artists to manipulate color, texture, and opacity on different surfaces. A combination of the paint type and the support used form the Medium used for the artwork, for e.g. Oil on Canvas, Gouache on paper, Acrylic on Linen etc... Drawing Tools: Pencils, pens, charcoal, markers, and pastels are all examples of drawing tools that artists employ. These tools vary in hardness, texture, and line quality, enabling artists to create intricate details or bold, expressive strokes. Sculpting Materials: Sculptors utilize a plethora of materials such as stone, wood, metal, clay, plastic, and even unconventional materials like ice or food. Each material offers its unique qualities, texture, and potential for manipulation. Cameras and Photographic Equipment: With the advent of photography, cameras and photographic equipment became vital art mediums. Film cameras, digital cameras, lenses, lighting equipment, and photo-editing software all contribute to the creation of photographic art. Printmaking Supplies: Printmaking relies on materials like printing plates, inks, brayers, and printing presses. These tools facilitate the transfer of images from the plate to the chosen substrate, resulting in distinct prints with their own visual characteristics. Clay and Kilns: Ceramics artists employ different types of clay, glazes, and firing techniques to shape and fire their creations. The firing process in kilns transforms the raw materials into durable and visually captivating ceramic pieces. Fabrics and Threads: Textile artists utilize a wide range of fabrics, threads, dyes, and surface design techniques to create intricate tapestries, clothing, quilts, or fiber-based sculptures. The choice of fabric and the application of techniques contribute to the overall visual and tactile impact of the artwork. The Importance of Art Medium The medium that an artist chooses to work with can have a significant impact on the style and meaning of the artwork. For example, a painting made with oil paints will have a different look and feel than a painting made with watercolors. The medium can also affect the way that the viewer interacts with the artwork, an example being, a sculpture that is made from metal will feel different to the touch than a sculpture that is made from wood. The art medium is of utmost importance in the representation of art as it influences the aesthetics, technical possibilities, symbolic significance, and cultural context of an artwork. It allows artists to express their vision, engage viewers, and communicate their intended messages effectively. The careful consideration and deliberate selection of the art medium contribute to the overall artistic expression and impact of the artwork.Different art mediums have evolved throughout history and across cultures, reflecting the societal and historical context in which they originated. The selection of a particular medium can evoke associations and references to specific art movements, traditions, or periods. The Future of Art Mediums The art world is constantly evolving, and new art mediums are being developed all the time. For example, digital art is becoming increasingly popular, as artists use computers and other digital tools to create their work. It is impossible to predict what the future holds for art mediums. However, it is likely that new art mediums will continue to be developed, and that artists will continue to experiment with different materials and techniques. It's important to note that the future of art mediums will be shaped by the creativity and experimentation of artists themselves, as they continue to push boundaries, embrace new technologies, and explore innovative approaches to art-making. The possibilities are vast, and the future of art mediums for visual artists holds exciting potential for artistic expression and engagement with audiences. Digital, Augmented and Virtual Realities, Mixed Media, Eco-Friendly Materials, BioArt and Living Materials, all are being explored, included and evolved for Artists to continously push the boundaries of their creative abilities to produce thought provoking artworks. Conclusion In the realm of art, the term "art medium" embraces a dual meaning. It encompasses both the categorization of art forms and the materials employed by artists. The category of art medium reflects the different disciplines and techniques artists employ to create their work, while the material aspect highlights the tangible tools and substances used to manifest their creative visions. Artists' choices of medium significantly influence the visual, tactile, and conceptual qualities of their artworks. Furthermore, contemporary artists often push the boundaries of traditional mediums by exploring hybrid forms and incorporating new technologies. Understanding the significance of art medium enhances our appreciation for the diverse expressions and the innovative approaches artists employ in their creative endeavors.
Sign up for our newsletter to have the latest stories and curated art recommendations delivered straight to your inbox