Subscribe for our newsletter to have the latest stories and curated art recommendations delivered straight to your inbox
ART MARKET
The History of Pink: from Pompadour Rose to Millennial Pink
Like
comments
SAVE
Believe it or not, Millennial pink is a color. Still hard to pinpoint the exact shade of pink, it is sometimes described as "dusty pink", "quartz pink" or "peach pink". Clear thing is that it has become the statement color of a generation. Since being announced as PANTONE color of the year in 2016, this pastel color has grown to become one of the most loved shades in fashion, design, or art.
If for Gen Z (Millennials) pink is hip, strong, and androgynous, if you think about but the recent appropriation by feminists around the world as a powerful, socio-political mark, through the "pussyhats", this pastel color has a long history of shifts in cultural significance and symbolistic.
Pompadour Rose
In the West, pink first became fashionable in the mid 18th century, when European aristocrats, men and women equally, wore powdery color garments as a symbol of luxury and social class. Madame de Pompadour, the official mistress of Louis XV, loved the color so much that, in 1757, French porcelain manufacturer Sèvres had to create a line of porcelain decorated with an exquisite new shade of pink and named it after her, Rose Pompadour.
A Sèvres 'Rose Pompadour'-ground vase and stand circa 1758
Madame de Pompadour (1759) by François Boucher
Mass-produced Pink
For the following century, Pink continued to be worn by both men and women, as well by children regardless of gender. The meaning of pink took a turn inl the mid 19th century when the feminization of pink begun. Pink became an expression of delicacy at the same time with men in the Western world transitioning towards wearing mostly dark, sober colors. At around the same time, Pink developed the first erotic connotation, suggesting the color of flushed skin. Lingerie in shades of pink became increasingly common. The industrial revolution making the mass-produced goods widely available meant a shift from sophistication to vulgar. Pink went from luxury to working-class. As seen in the interior depicted by post-impressionist artists at the beginning of teh 20th century, the color pink was well adopted by the mainstream.
A pink corset from the 1880s credit: FIT Museum
La Chambre Rose (The Pink Bedroom) 1910, Edouard Vuillard
The Pink Studio
During the 20th century pink's cultural significance underwent further shifts, especially in art. Its exotic appearance made it a perfect choice for Matisse and other fauvists who were refusing to accept that color must reflect the real world, as seen in his painting The Pink Studio which in reality had no pink walls.
The Pink Studio (1911), Henri Matisse
Gentlemen Prefer Blondes in Pink
In the male-dominated world of Dadaists, Surrealism and American Abstract Expressionism, pink was of no interest for artists. The same attitude towards this color was reflected by the wider society. By the 1950s, pink had become more gender-coded than ever, thanks to postwar advertising, especially in America. Pink was used as a symbol of hyper-femininity and gender-based roles in society, creating the stereotype: "pink for girls, blue for boys". Merlyn Monroe, the embodiment of the the 1950s idea of femininity, soft-spoken, erotic but short-lived, as a flower, is often remembered for her pink gown from the movie Gentlemen Prefer Blondes (1953).
Pink goes Pop
By the 1960s, pink was flourishing within pop culture. The dresses were pink, the bathrooms were bubblegum pink. Even the most tragic event of the decade, the assassination of JFK, had a touch of pink. On that day the first lady Jackie Kennedy, a fashion icon, was wearing a raspberry pink suit designed by Chanel.
As a translation of mainstream culture into high art, pink found its way back into art through Pop Art. Through the art of Andy Warhol, David Hockney and even minimalist artists, such as Dan Flavin pink resurged in art during the 60s'.
Pink
out of a Corner (1963), Dan Flavin
Marilyn
Monroe (1967), Andy Warhol
Pink with a Punk Attitude
Over the past decades, the degree of association between femininity and pink has both grown and shrunk. In the '80s the gender identification through color was made from birth, in the '90s and early 2000s, toy-store aisles that featured toys for girls became exclusively pink. But a the same time, pink was reclaimed by gay rights activists since the '70s. Furthermore, since the rise to the cultural dominance of girl bands (Spice Girls) and female punk-rock leading figures (Gwen Stefani's fuchsia pink hair) in the '90s and 2000s, pink has been reclaimed as a symbol of feminine power and strength.
Restaurant designed in 2014 by India Mahdavi
Pink and the Millennials
Once a color statement for all things feminine, pink is now widely accepted as an almost gender-neutral color, due to the popularity of Millennial Pink, a dusty, subtle shade, which became ubiquitous in the 2010s. Used in fashion, design, architecture, and art, it became the go-to color for a generation willing to accept differences and embrace weaknesses. The Millenials that grew up with social media and instantaneous exchange of information are whilling to openly speak about formally considered taboo subjects, such as mental health or gender identity. Their approch to life is softer, as a toned-down shade of pink. Their addoption of pink (Millennial Pink) came as a reaction against the stereotypes associated with pink.
View from Wes Anderson's cult movie The Grand Hotel Budapest (2014)
Having said all this, let's not forget that the meaning of any color is a cultural construct, it's the society that is giving meaning to colors. As the years will pass by, the meaning of Pink might shift again and again.
If I got your attention and we sparked your interest in Pink, check our curated collection of contemporary art: Millennial Pink and Other Pastels.
Author: Floarea Baenziger
SIMILAR ARTICLES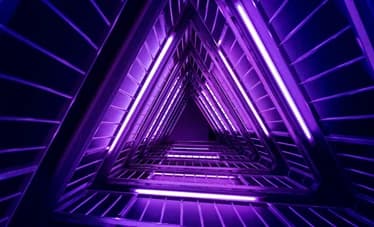 The Colorful History of Purple
Purple. One of the most dynamic and impressive colors in the visible light spectrum, it continues to exude power and prestige. In many cultures, this hue has been used to identify a monarch. And that connection continues to the present day. Combining the cool presence of blue with the robust charisma of red, purple is one of the most enigmatic colors. It seems electric at times, at other times serene. It merges the strengths of both cool and warm colors, standing as an entity unto itself. To understand why purple has such a pull on us, we need to understand its long history — social, political, and artistic. The Early History of Making Purplerait of Empress Catherine the Great of Russia (circa 1780) by Fyodor Rokotov Part of the appeal and mystique of this color throughout the past few millennia has been the extreme difficulty we've had producing it. The first millennia BC saw one purple pigment emerge, but it came at a high price. (While manganese was used in the neolithic to make purple, it would not be common again until the modern era.) While today you can purchase purple paint for a few dollars at any craft store, it used to be an expensive and daunting task. One of the first ways we created it was through the murex shellfish. This creature could be used to produce a pigment called purpura, also known as Tyrian purple But hundreds of thousands of murex were required to make even a small amount, limiting its use to the richest and most powerful people in society. One famous lover of Tyrian purple was none other than Julius Caesar. And he got a taste for it while visiting Cleopatra's palace. Caesar wasn't satisfied with having a lot of purple, he made it illegal for anyone else to wear it. Nero would later become even more committed, making it a capital offense, meaning death for anyone who dared to wear the great leader's favorite color. While Rome eventually fell, the status it gave purple survived. For European kings, this was the color to show your regal status. Even the Catholic Church used purple for the robes of bishops. But as it so often does, technology eventually came in to democratize access to purple. But while the economics of the color changed, it nevertheless continued its hold on the imagination. Purple for the Masses The Artist'sGarden at Giverny (1900) by Claude Monet It was the precocious William Henry Perkiin who created the first synthetic purple pigment in 1856 — he was only a teenager at the time. While working with coal tar as a potential cure for malaria, he couldn't help but notice the purple patina the material gave his instruments. What once was a color reserved for the elite of society could be created with this inexpensive base. Soon after this pigment was discovered — creating what the inventor called mauve — a new generation of artists were seeking to capture natural light on their canvases. Called the Impressionists, this group fell in love with purple, and for the first time it was relatively easy to acquire it. They used it so much that they were accused of "violettomania" by art critics. With high demand meeting high supply, purple was everywhere. As the Impressionists came and went, new waves of artists continued to experiment with purple artworks. Some of the greatest names in 20th century art made extensive use of the color — none other than Mark Rothko, Francis Bacon, and Georgia O'Keeffe make up only a few of the masters transfixed by purple. Pop art picked up the color as well, finding its exuberance and, at times, tackiness a perfect choice for their works. In the 80s, industrial and graphic designers used the color frequently, especially the Memphis school which came to define the look of the era. Purple Today It is interesting to scroll through the visual culture today and see just how much the design of the 80s and 90s is being referenced. Those references often include heavy use of one color: purple. It seems that purple, more than any color, has left an indelible stamp on us. From its origins as a rare commodity, the exclusive hue of the emperor, to its status as the color du jour of fine art, to its ubiquitous presence in pop culture — purple has kept us captivated. As we move further into the 21st century, there is no doubt that we will make use of purple, but in what new ways? Only time will tell. Looking for a purple artworks for your living room? Browse now on RtistiQ a curated collection of artworks that celebrates the meaning of Purple.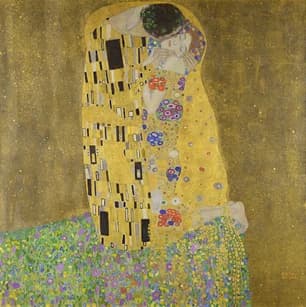 History of Oil Paintings
Oil paintings have existed for centuries, from the cave paintings of Bamiyan along the Silk Road to American post-war art. There have been several studies related to the origins of oil as a painting medium with some believing that the technique was first developed in the 11th century, while Giorgio Vasari has credited 15th century Flemish painter Jan van Eyck with the "invention" of oil paints in his famous treatise The Lives of the Artists. However, a discovery in 2008 led to the evidence that oil painting existed as early as 650 CE (7th century CE), when anonymous artists used oil that may have been extracted from walnuts or poppies to decorate the caves in Bamiyan, Afghanistan. The practice of easel painting with oil colours started post-1400 CE, to meet the changing requirements of Renaissance artists who were looking for some other medium than pure egg-yolk tempera. The depth and richness of colour in oil paint is unmatched and it's slow drying time allows artists to manipulate the medium over an extended period giving the artists the flexibility in blending and layering - thin glazes to dense thick impasto, as well as a wide range of tonal transitions and shades producing both opaque and transparent effects, as well as matt and gloss finishes. Considered a hallmark of the Old Masters, particularly during the Northern Renaissance, oil paint was one of the most preferred mediums for Leonardo da Vinci, Rembrandt, and iconic modernists like Vincent Van Gogh, Pablo Picasso, Wassily Kandinsky and many others. Although there are several remarkable oil paintings by famous artists to study this medium, we have narrowed down the exhaustive list to 10 iconic works. The Arnolfini Portrait by Jan van Eyck Jan van Eyck's Arnolfini Portrait (1434) remains one of the most visually intriguing paintings of all time. With all of its details and intricacies, the exquisitely rendered work appears to be a straightforward depiction of a wealthy merchant and his wife. However, on a closer look several mysteries emerge along with Van Eyck's masterful technique which continue to enthrall viewers till today! (Image courtesy: Wikimedia Commons) Mona Lisa by Leonardo da Vinci Mona Lisa (c. 1503-1519), the painting of a mysterious woman with an enigmatic smile, remains one of the most famous paintings in the world. The sitter is believed to be Lisa Gherardini, the wife of Florence merchant Francesco del Giocondo. The painting is known to be the earliest Italian portrait to focus so closely on the sitter in a half-length portrait. (Image courtesy: Wikimedia Commons) The Rape of Europa by Titian The Rape of Europa (c. 1559-1562), tells the mythological story of the abduction of Europa by the king of gods, Jupiter, disguised as a white bull. An example of Titian's late style, the painting's refined poignancy lies in his use of colour, vividity, luminous tints, brushwork and subtlety of tone. The oil painting continues to have a profound influence on Western art. (Image courtesy: Wikimedia Commons) Girl with a Pearl Earring by Johannes Vermeer Sometimes nicknamed the "Mona Lisa of the North", Girl With a Pearl Earring (1665), is brilliant in its simplicity. The girl, wearing a blue and gold turban and an oversized pearl earring is the entire focus with only a dark backdrop behind her. Interestingly, this masterpiece isn't even a portrait, but a "tronie" - a Dutch word for a painting of an imaginary figure with exaggerated features. (Image courtesy: Wikimedia Commons) Le déjeuner sur l'herbe (or The Luncheon on the Grass) by Édouard Manet Manet's masterpiece, Le Déjeuner sur l'herbe (1863), featuring a nude woman picnicking in the company of fully-clothed men, draws inspiration from classical paintings of female nudes. Up until The Luncheon on the Grass, female nudes were represented figures from mythology or allegory. By placing an anonymous unclothed woman in a contemporary everyday setting, Manet bridged the gap between the Realist and Impressionist art movements with its modern approach to style and subject matter. (Image courtesy: Wikimedia Commons) The Starry Night by Vincent Van Gogh Few artists are as renowned for their use of color as Vincent van Gogh. His The Starry Night (1889) full of striking blues and yellows, and the dreamy, swirling atmosphere have intrigued art lovers for decades. The painting was created late into the Dutch painter's short career and depicts the view from his window in the asylum at Saint-Rémy-de-Provence. (Image courtesy: Van Gogh Gallery) The Old Guitarist by Pablo Picasso Painted at the height of Picasso's Blue Period, The Old Guitarist (1903) depicts a feeble blind old man hugging his guitar. Picasso painted it after his close friend and Spanish poet Carles Casagemas commited suicide. The melancholic state was used by design to haunt onlookers in a way that would make them question why the working class and high-class individuals continued to prosper while those that needed the most help continued to languish in poverty. (Image courtesy: Wikimedia Commons) The Persistence of Memory by Salvador Dali Salvador Dali's most iconic work, The Persistence of Memory (1931) was painted at the height of the Surrealist art movement. It displays an outlandish subject matter evocative of a dreamscape, which is why it is believed that Dalí was probably hallucinating when he painted the piece. Dalí would attempt to enter a state of self-induced psychotic hallucinations to create what he called "hand-painted dream photographs." (Image courtesy: Museum of Modern Art, New York) The Kiss by Gustav Klimt Austrian Symbolist painter Gustav Klimt was famous for his dazzling use of gold to give a shimmering effect to his paintings and his masterpiece The Kiss (1907-1908) is no different. Made in the Vienna Secession art movement, this intimate portrait captures a tender moment between a pair of lovers. (Image courtesy: Google Art Project) Nighthawks by Edward Hopper The highly evocative American masterpiece Nighthawks (1942) is a stark depiction of loneliness, alienation and the breakdown of city life, epitomizing somber emotions of a period in history riddled with world wars and the great depression. The oil painting is said to have influenced the look and feel of many Hollywood films including Ridley Scott's futuristic neo-noir Blade Runner (1982). (Image courtesy: Wikimedia Commons) Oil paintings are one of the best investments you can make for your home or business. Discover oil paintings for sale on RtistiQ, A Virtual Art Marketplace For Art Lovers And Artists.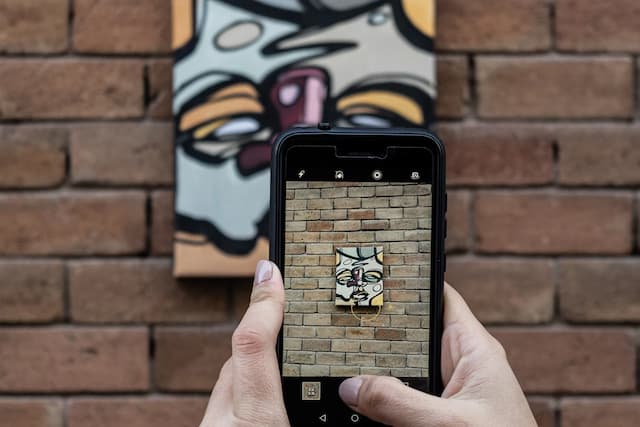 How Millennials View Art and Culture
Who Are Millennials? The term millennial describes a section of people born between 1981 and 1996. The term millennial came to be used because the oldest members of this generation turned adults at the turn of the third millennium AD. They are also referred to as Gen Y, as they are the set of people who succeed Gen X. One of the most defining characteristics of this generation is the ease of access and usage of digital devices, the internet, and social media. They are also likely to be better educated than the previous generation. Millennials have also managed to bring about a massive shift in how art markets worldwide operate. With their new set of attitudes, preferences, and modes of operation, these young, influential collectors have transformed how art is perceived and consumed. Here, we explore how millennials view art and culture and how that paved the way for dramatic shifts within the art market. More Likely To Prefer Affordable And Accessible Art Pieces Although millennials tend to be better educated than their previous generation, this has not translated to higher access to financial resources. The volatile economic situations, the pressure to acquire relevant skill sets, and the steering away from the classic, traditional career paths, have all resulted in lesser income levels compared to the previous generation at the same age. This makes them shy away from the expensive upper crust, old masters, and seek more affordable and easily accessible art pieces. More Likely To Be Interested In Art Than The Older Generation Millennials enjoy expressing their styles through their surroundings and collections. Art is one medium that helps them showcase their interests and aesthetic sensibilities, which explains their natural affinity to art. These youngsters value personal experiences, and unique art pieces appeal to their intense and passionate emotional landscapes. They love art as an experience as well as an investment and also as a medium to enhance their brand equity. They do not shy away from seeing art as an asset that can build wealth and value it for its resale potential. Impact Of Social Media Like in most other aspects of their life, it is no surprise that millennials discover most of their art online. Millennial collectors are continually active social net-workers, both online and offline. They are tech-savvy and prefer getting information and access to artwork with the least possible mediation possible. They often like connecting directly to the artist or the gallery and getting acquainted with the piece of art before deciding. Access to technology and social media makes this possible. This trend has been a driving factor in many prominent art galleries and museums, now sharing their collections online. This, in turn, has translated to increased public awareness and the opportunity to share artwork and its history with many more potential customers. Many artists and galleries are now interacting directly with customers, making it easy for a potential collector or critic to access and evaluate art pieces.Social media channels like Instagram and Pinterest make it relatively easy for customers to discover new artists or art institutions. Museums and galleries also go the extra mile in social media outreach to grab customer attention and reach a critical audience. Most high-end galleries have an online viewing room, in addition to the traditional brick-and-mortar institutions. Purchasing art online also appeals to Gen Y due to the often-lower price tag at which art is available online and the freedom to connect with the artist directly. This also allows them to share their latest artistic acquisitions with their peers and feeds their 'if you haven't gram it, did you even do it?' mentality. Impact Of Culture Surprisingly, millennials are mostly thought of as less empathetic and often selfish and more interested in culture and art than they are given credit for. In an age when technological advances usually manage to strip a person of his own identity, millennials are now, more than ever, interested in highlighting their own unique identities. Culture, in a way, is a medium to preserve the past, and millennials thrive on nostalgia or their idea of a time when lives were more straightforward. This manifests in ways like their efforts to be a part of the renovation of historical buildings, retaining their original characters while making them currently usable, and their willingness to support regional handicrafts and artisans. The social and political actions taken by millennials, like online activism and pushing for reforms on issues that matter to them, prove that they deeply mesh into the socio-political and cultural fabric of the society in which they live and also show their profound impact on their lives. Kind Of Art That Interests Gen Y Millennials often tend to gravitate towards pieces of art that they can connect with on a personal level. They tend to value an art piece based on its aesthetic appeal and the emotion it manages to evoke in them and not just because it has thename of a famous artist attached to it. This generation seems to be drawn toward contemporary pieces of artwork and towards works of art that steer away from traditional methods and employ unusual materials and mediums.Millennials are changing how art is perceived, and the art markets operate. With their novel characteristics, these tech-savvy Gen Y art connoisseurs are driving substantial changes in the traditional art markets across the globe. They have succeeded in leaving their own distinctive and indelible mark on the art industry. Author: Anupama Vijayakumar
ARTICLES ON ART MARKET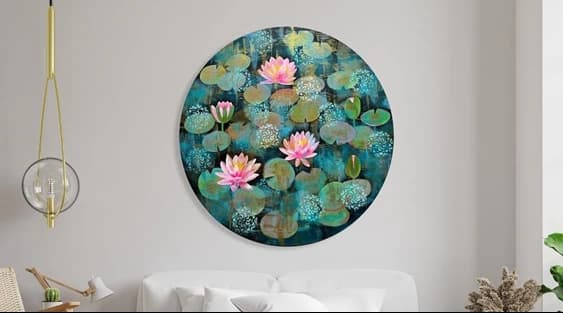 ART MARKET
The Ultimate Guide to Finding the Perfect Art Wall Paintings for Sale
Are you searching for the perfect art wall paintings to elevate your home decor? Look no further! Our ultimate guide has everything you need to know to find that one-of-a-kind masterpiece that will add a touch of sophistication to your living space. We understand that choosing the right wall painting can feel overwhelming with the plethora of options available in the market. That's why we've curated this comprehensive guide to simplify your decision-making process. From understanding different painting styles to selecting the right size and color scheme, our guide covers it all. We'll even walk you through the process of determining your personal taste and aligning it with the atmosphere you want to create in your home. Whether you're a seasoned art enthusiast or a first-time buyer, this guide is designed to help you find the perfect art wall paintings that resonate with your personality. So, get ready to transform your living space into a mesmerizing art gallery with our expert tips and advice. Benefits of incorporating art wall paintings in your home or office Art wall paintings have the power to transform any space, be it your home or office. They serve as a visual expression of your personality, adding depth and character to the walls. One of the key benefits of incorporating art wall paintings is their ability to create a focal point in a room. A well-placed painting can draw the eye and become a conversation starter. It can also help to tie together the various elements of your decor, creating a cohesive and aesthetically pleasing environment. In addition to their decorative value, art wall paintings can also have a positive impact on your mood and well-being. Studies have shown that engaging with art can reduce stress and anxiety, increase feelings of happiness, and even improve cognitive function. By surrounding yourself with artwork that resonates with you, you can create a space that promotes relaxation and creativity. Different types of art wall paintings When it comes to art wall paintings, there is a wide range of styles and genres to choose from. Understanding the different types can help you narrow down your options and find the perfect piece that suits your taste and home decor. One popular style of art wall paintings is abstract art. Abstract paintings are characterized by their non-representational forms and use of color, line, and shape to create a visual language. They can add a sense of energy and intrigue to a space, and their versatility makes them suitable for a variety of interior design styles. For those who prefer a more traditional approach, landscape paintings are a timeless choice. These paintings often depict natural scenery, such as mountains, forests, or seascapes. Landscape paintings can create a sense of tranquility and bring the beauty of the outdoors into your home. Another popular genre is portrait painting. Portraits capture the likeness and personality of a person, making them a great choice for adding a personal touch to your space. Whether you opt for a classic portrait or a contemporary interpretation, these paintings can make a bold statement and become a focal point in any room. Factors to consider when choosing art wall paintings Choosing the perfect art wall painting involves considering several factors that will help you make an informed decision. By taking these factors into account, you can ensure that the painting you choose not only fits your personal taste but also complements your existing decor. One of the first things to consider is the size of the painting. The size of the artwork should be proportional to the wall it will be displayed on. A large painting on a small wall can overwhelm the space, while a small painting on a large wall may get lost and fail to make an impact. Take measurements of your wall and consider the scale of the room to determine the appropriate size for your painting. Another important factor is the color scheme of the painting. The colors should harmonize with the overall color palette of the room. Consider the dominant colors in your decor and look for paintings that incorporate similar hues. This will help create a cohesive and visually pleasing environment. The subject matter of the painting is also a crucial consideration. Think about the atmosphere you want to create in the room. Do you want a serene and calming space? In that case, landscape or abstract paintings may be a good choice. If you want to make a bold statement or showcase your personality, consider opting for a painting with a strong subject or vibrant colors. Lastly, don't forget to consider your personal taste and emotional connection to the artwork. Art is subjective, and what resonates with one person may not resonate with another. Choose a painting that speaks to you on a deeper level, evokes emotions, and reflects your unique style and personality. Where to find art wall paintings for sale Now that you have a clear idea of the type of art wall painting you're looking for, it's time to explore the various avenues where you can find them for sale. From online marketplaces to art galleries and local artists, each option offers its own advantages and unique selection of artwork. Online marketplaces have become a popular destination for art buyers. Websites like RtistiQ, Saatchi Art, and Artsy connect artists with buyers from all over the world. These platforms offer a wide range of art wall paintings in different styles, sizes, and price ranges. They often have search filters that allow you to narrow down your options based on your preferences, making it easier to find the perfect piece. Art galleries and exhibitions are another great place to find art wall paintings. Visiting galleries allows you to see the artwork in person and get a better sense of its size, texture, and overall impact. Many galleries also represent emerging artists, giving you the opportunity to discover unique and undiscovered talent. If you're looking for something truly one-of-a-kind, consider reaching out to local artists or independent sellers. Many artists have their own websites or social media platforms where they showcase and sell their work. Buying directly from the artist not only supports their creative journey but also allows you to establish a personal connection and learn more about the inspiration behind the painting. No matter where you choose to buy your art wall painting, it's important to do your research and ensure that the seller is reputable. Read reviews, check their return policy, and ask any questions you may have before making a purchase. Investing in art is a personal experience, and finding the right seller can make all the difference. Tips for selecting the perfect art wall painting Now that you know where to find art wall paintings, let's delve into some expert tips for selecting the perfect piece that will enhance your home decor and bring joy to your space. Research and Explore: Take the time to research different artists, styles, and genres. Look for inspiration in magazines, art blogs, and social media platforms. Visit museums and galleries to get a better understanding of what resonates with you. Consider the Space: Before making a purchase, visualize how the painting will fit into your space. Consider the lighting, furniture arrangement, and overall ambiance of the room. Take into account the size, color, and subject matter of the painting to ensure it complements the space. Set a Budget: Art wall paintings can vary greatly in price, so it's important to set a budget before you start your search. Determine how much you're willing to spend and stick to it. Remember that art is an investment, and finding a piece you love within your budget is possible. Ask for Expert Advice: If you're unsure about the technical aspects of a painting or need guidance in making a decision, don't hesitate to seek expert advice. Consult with art consultants, interior designers, or even the artists themselves. They can offer valuable insights and help you make an informed choice. Trust Your Instincts: Ultimately, trust your instincts and choose a painting that speaks to you. Art is meant to evoke emotions and create a personal connection. If a painting resonates with you on an emotional level and brings you joy, it's likely the perfect choice for your home. By following these tips, you can navigate the world of art wall paintings with confidence and find the perfect piece that will enhance your living space for years to come. Conclusion Finding the perfect art wall painting may seem like a daunting task, but with the right knowledge and guidance, it can be an enjoyable and rewarding experience. By understanding different painting styles, considering important factors such as size and color scheme, and exploring various avenues for purchasing art, you can find a piece that truly reflects your personality and elevates your home decor. Remember that art is subjective, and what matters most is finding a painting that resonates with you on a deeper level. Trust your instincts, explore different options, and take the time to appreciate the beauty and creativity that art wall paintings bring to your living space. So, start your journey today! Transform your walls into a mesmerizing art gallery and create a space that not only inspires but also reflects your unique style and personality. Happy art hunting!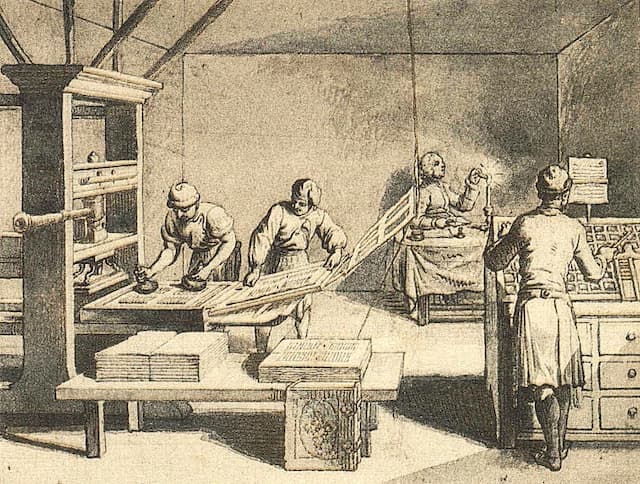 ART MARKET
Unveiling Limited Edition Prints: Are They Worth Collecting?
In the world of art, limited edition prints have garnered significant attention and debate over their value and worth. These prints, often produced by artists in limited quantities, have become popular for art enthusiasts to own a piece of their favourite works without breaking the bank. However, the question remains: are limited edition prints worth anything as an investment and a source of aesthetic pleasure? The reality is that Prints can be just as valuable as any other artwork created and have exceeded value in millions for some rare works by master artists. The Frugal Repast (Le Repas frugal), an etching by Pablo Picasso part of the La Suite des saltimbanques series created in 1904, is considered the first significant attempt by the artist in Printmaking, sold for GBP 6,014,500, in the year 2022 at christies. This article delves into the various facets of limited edition prints, exploring their history, factors affecting their value, and whether they hold lasting significance in the art market. The History of Limited Edition Prints Limited edition prints trace their origins back to the earliest forms of printmaking. Printmaking, as a technique, dates back to ancient civilizations such as the Egyptians and Chinese. However, producing prints in limited quantities gained traction during the Renaissance period in Europe. Artists like Albrecht Dürer and Rembrandt created engravings and etchings that were not only artistic masterpieces but also showed a shift in how art could be produced and distributed. Fast-forward to the 20th century, and limited edition prints began gaining prominence. Artists like Pablo Picasso, Salvador Dalí, and Andy Warhol embraced printmaking to make their art accessible to a broader audience. The Indian Master Raja Ravi Varma, gained large scale prominence due to lithographic prints, specifically of Gods and Godesses that he paiinted. The ability to reproduce artworks precisely and at a lower cost than original paintings made prints an attractive medium for artists and collectors. Factors Affecting the Value of Limited Edition Prints A complex interplay of factors influences the value of limited-edition prints. Here are some key aspects that contribute to their worth: Edition Size: One of the defining features of limited edition prints is the restricted number of copies produced. Generally, the smaller the edition size, the higher the perceived value. A print from an edition of 10 will likely hold more value than one from 100. Artist's Reputation: The artist's reputation plays a significant role in determining the value of their limited edition prints. Prints by renowned artists with established careers are more likely to appreciate value over time. Authenticity and Provenance: Authenticity is crucial in the art market. Limited edition prints with proper documentation and provenance are more valuable as they assure buyers of the artwork's legitimacy. Condition: The condition of the print also impacts its value. Well-preserved prints, without damage or discolouration, tend to command higher prices. Rarity: While the term "limited edition" implies rarity, some prints within an edition might be more sought after due to factors such as variations in colour or unique characteristics. Subject Matter: The subject of the print and its relevance to the artist's body of work can affect its value. Prints featuring iconic motifs or themes closely associated with the artist will likely be more valuable. Artistic Technique: The printmaking technique used can influence value. Specific techniques like etching, lithography, and serigraphy (silkscreen printing) require intricate skills and can add to the appeal and value of the print. Market Demand: Market trends and demand play a significant role in determining the value of limited edition prints. If a particular artist's work becomes fashionable or is featured in exhibitions, it can increase demand and higher prices. Limited Edition Prints as Investments Limited edition prints have often been seen as a way for collectors to invest in art without the hefty price tag of an original painting. However, the investment potential of these prints is a subject of debate. While some limited edition prints by highly regarded artists have appreciated significantly in value over time, not all prints yield substantial returns. The art market can be unpredictable, and factors such as shifts in artistic taste, economic conditions, and changes in the artist's popularity can impact the investment value of prints. Investing in limited edition prints requires careful research and consideration. It's essential to research the artist's career trajectory, study market trends, and consult experts before purchasing with the expectation of financial gain. Like any investment, risks are involved, and it's important not to rely solely on limited edition prints as a means of financial growth. Aesthetic Value and Enjoyment Beyond the realm of investment, limited edition prints hold intrinsic value in terms of aesthetics and personal enjoyment. Owning a limited edition print allows art enthusiasts to experience the beauty and creativity of an artist's work firsthand. These prints can serve as entry points into an artist's larger body of work, allowing viewers to connect with their artistic vision and style. Limited edition prints also allow individuals to decorate their living or working spaces with art that resonates with them. The affordability of prints compared to original artworks makes it possible for a broader range of people to own pieces that align with their artistic preferences. The Changing Landscape with Digital Art Digital technology has introduced a new dimension to the world of limited edition prints through the emergence of digital art and NFTs (Non-Fungible Tokens). NFTs allow digital artists to create limited edition digital artworks that are unique, provably authentic, and can be bought, sold, and owned on blockchain platforms. This raises questions about the value of traditional limited-edition prints in a world where digital art is gaining prominence. While digital art and NFTs have their own merits and challenges, traditional limited-edition prints continue to hold their place in the art market. The tactile quality of a physical print, the historical significance of printmaking techniques, and the enduring appeal of owning a tangible piece of art contribute to the lasting value of traditional limited edition prints. In Conclusion Whether limited edition prints are worth anything encompasses a multifaceted discussion. While these prints may not always yield substantial financial returns as investments, their value extends far beyond monetary considerations. Limited edition prints allow art enthusiasts to engage with the creative output of talented artists, enriching their lives aesthetically and emotionally. As the art market continues to evolve, limited edition prints remain an accessible and valuable means of connecting with art. Whether cherished for their aesthetic allure or sought after as collectibles, these prints are a testament to the enduring power of art to inspire, provoke, and delight.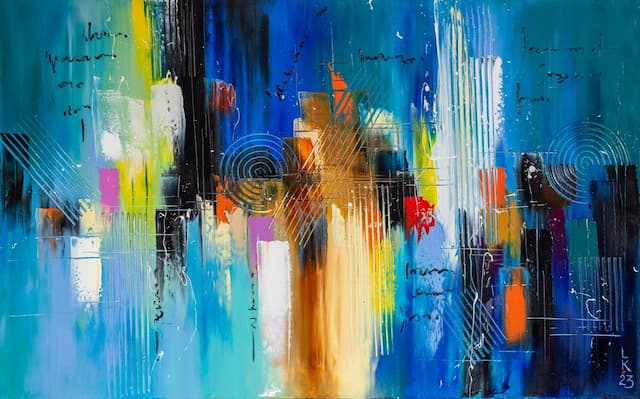 ART MARKET
Famous Abstract Art and Artists
Abstract art is a captivating and revolutionary movement that emerged in the early 20th century, challenging the conventions of representational art. It sought to express emotions, ideas, and concepts through non-representational forms, focusing on the interplay of colour, line, shape, and composition. Abstract art opened up new possibilities for artists to explore the depths of their creativity and create works that transcend the confines of reality. The article embarks on a journey through the world of famous abstract art and delves into the lives and masterpieces of renowned abstract artists who have significantly contributed to this dynamic and expressive genre. Wassily Kandinsky (1866-1944) Russian-born artist, Wassily Kandinsky, is widely regarded as one of the pioneers of abstract art. He believed that art should visually represent the artist's inner spiritual and emotional experiences. Kandinsky's early works were influenced by Russian folk art and Impressionism. However, his encounter with the artworks of the Fauvists and the vibrant colours of Matisse sparked his shift towards abstraction. Kandinsky's abstract artworks, such as "Composition VII" and "Yellow-Red-Blue," exemplify his exploration of colour, form, and composition. He believed that colour had a direct emotional and spiritual impact on the viewer. His compositions often feature bold geometric shapes, swirling lines, and vibrant, contrasting colours. Kandinsky's art not only pushed the boundaries of representation but also sought to evoke profound emotional responses from the viewer, transcending the limitations of figurative art. Color Study. Squares with Concentric Circles (1913), Is one of Kandinsky's most recognisable artworks. A small artwork on the study of colour colour combinations and the perception it carries is reverred as his most famous artwork. Piet Mondrian (1872-1944) Dutch painter Piet Mondrian was crucial in developing abstract art, particularly geometric abstraction. He believed that art should strive for universal harmony and balance, which could be achieved through simplification and using primary colours and straight lines. Mondrian's iconic works, such as "Composition with Red, Blue, and Yellow" and "Broadway Boogie-Woogie," embody his distinctive style. He utilized a grid of horizontal and vertical lines intersecting with primary colours and black and white rectangles. Mondrian sought to reduce art to its essential elements, emphasizing the fundamental relationships between form, colour, and space. His artworks are characterized by order, clarity, and geometric precision. Composition with Red, Blue and Yellow (1930), is an abstract masterpiece, featuring geometric shapes and primary colors, embodying the principles of De Stijl movement. Mondrian's use of straight lines and primary colors evokes a sense of harmony and balance, making it a timeless representation of modern art. The artwork has become an influential symbol of abstract expressionism and continues to inspire artists and art enthusiasts around the world. Kazimir Malevich (1879-1935) Kazimir Malevich, a Russian avant-garde artist, was a prominent figure in the development of abstract art, particularly within the Suprematist movement. He believed in the power of pure geometric forms to evoke emotion and spirituality. Malevich's most famous work, "Black Square," created in 1915, is a seminal piece in the history of abstract art. It is a bold and radical composition with a black square on a white background. Malevich described this work as the "zero degree" of painting, representing the pure essence of art stripped of any representational elements. Through Suprematism, Malevich sought to free art from the constraints of the material world and explore the transcendental nature of pure form and colour. Joan Miró (1893-1983) Joan Miró, a Spanish painter, sculptor, and ceramicist, was known for his playful and imaginative abstract artworks. His style bridged the gap between abstraction and surrealism, combining organic shapes, biomorphic forms, and symbolic elements. Miró's works, such as "The Tilled Field" and "Harlequin's Carnival," feature vibrant colours, curvilinear shapes, and whimsical symbols. He often incorporated dreamlike and childlike imagery, blurring the lines between reality and the subconscious. Miró's art exudes a sense of spontaneity, freedom, and exploration of the inner self. He believed that art should evoke emotions and connect with the viewer subconsciously. Joan Miró – Harlequin's Carnival (1924 – 1925) Jackson Pollock (1912-1956) American artist Jackson Pollock was a crucial figure in the Abstract Expressionist movement. He revolutionized the art world with his unique approach to painting, which involved pouring and dripping paint onto a canvas on the floor. Pollock's famous "drip paintings," such as "Number 1, 1950 (Lavender Mist)" and "Autumn Rhythm (Number 30)," are dynamic and energetic compositions. Through his innovative technique, he explored the physicality of paint and the spontaneous gestures of the artist's hand. Pollock's artworks are characterized by intricate webs of drips, splatters, and gestural marks, creating a sense of movement, rhythm, and chaos. His works embody a raw and emotional expression, inviting viewers to interpret and engage with the artwork on a visceral level. No. 5, (1948) is considered one the most famous as well as the most expensive painting by Jackson Pollock Mark Rothko (1903-1970) American painter Mark Rothko is known for his large-scale colour field paintings that evoke deep emotional responses. Rothko believed that art should create an intimate and immersive experience, allowing viewers to contemplate the complexities of the human condition. Rothko's signature style involved large rectangular fields of colour, often stacked or overlapping. His compositions, such as "No. 61 (Rust and Blue)" and "White Center (Yellow, Pink and Lavender on Rose)," feature vibrant hues that seem to radiate from within the canvas. Rothko sought to create a sense of spiritual transcendence through his artworks, inviting viewers to immerse themselves in the luminous fields of colour and engage with the profound emotional depth conveyed. The famous "Orange, Red and Yellow" (1961) is not just the most famous but also grossed the highest Auction value Concluding Remarks The famous abstract artists and their artworks have left an indelible mark on the art world. Through their bold experimentation, they pushed the boundaries of artistic expression, challenging traditional notions of representation and emphasizing the power of colour, form, and composition. Wassily Kandinsky, Piet Mondrian, Kazimir Malevich, Joan Miró, Mark Rothko and Jackson Pollock are just a few visionary artists who have shaped the trajectory of abstract art. Their works continue to inspire and captivate audiences, inviting viewers to embark on a journey of introspection, emotion, and personal interpretation. Abstract art remains a testament to the limitless possibilities of human creativity and the power of art to transcend the boundaries of the tangible world. Main Image: Strange City by Liubov Kuptsova
Sign up for our newsletter to have the latest stories and curated art recommendations delivered straight to your inbox