Subscribe for our newsletter to have the latest stories and curated art recommendations delivered straight to your inbox
ART 101
The Amazing Power of Color: How Artists Use Color In Art
Like
comments
SAVE
We3've talked about the lasting appeal of black and white photography even discussed great painters who've turned to a black and white palette to create masterpieces.
Now, it's time to return to color.
Because while there is certainly a place for monochromatic art, there is simply no denying the power of color.
It is one of the most important tools in the artist's toolkit. When we see rich colors in paintings, we have a surge of emotion, physical sensations, and a million little associations we've made with the color over our lives come rushing back.
Getting Color Right
Before learning how to use color in art, getting the color right is an important first step. For much of its history, Western art has tried to achieve realism through color, capturing it on the canvas through ever more advanced techniques. Nevertheless, there were still things artists could do with color to surprise and inform viewers.
For instance, Dutch painter Johannes Vermeer (1632 – 1675) subtly used complementary and near-complementary colors to generate visual
interest (see above). And many, many artists would reach for certain colors for their symbolic meaning.
Still, color was mostly limited to parodying real life. It wasn't until the 19th century that things began to get more exciting for color.
Monet Paints Light
Study of a Figure Outdoors: Woman with a Parasol, facing left (1886) by Claude Monet
Led by the likes of Claude Monet (1840 – 1926), the Impressionists tried to grasp how things actually looked in the moment. Monet in particular was fascinated by the way that time of day radically changed the true colors he was seeing.
Monet was onto something, we now know that the visual cortex in the brain is capable of rapidly adjusting to light conditions, despite the actual color signals coming into the eye.
He also used color theory extensively, making sure to bring complimentary colors together — pairs like purple and yellow, red and green, blue and orange. These colors set off each other, making both more intense.
Still, this was all realistic in a sense. It was done to bring about a more human reality into painting. It would take a new wave of artists to go one step further.
Matisse and Escaping Color Realism
Woman with a Hat (1905) by Henri Matisse
Henri Matisse (1869 – 1954) was an unparalleled forward thinker in art. Along with Picasso, he completely upended tradition's centuries-long stranglehold on Western art. His experimental use of color is, to this day, his most long lasting achievement.
He helped form Fauvism, a movement that broke the convention of using color realistically. Instead, he went for bright, bold colors — using them to create visual interest and aesthetic beauty, rather than strictly mimic reality.
Fauvism only lasted a little over a decade, but the implications were enormous. They would go on to shake the foundations of the art world and help usher in modern art.
Abstraction and Color
No. 61(Rust and Blue) (1953) by Mark Rothko : Copyright Mark Rothko
Fauvism pushed artists to be more creative and freer on their canvases than ever before, and later movements would use this new impulse to their full advantage.
Abstract art moves away from representation entirely. In the early 20th century, artists began to experiment with this style. Some made less representational paintings of real objects, while others went off to paint entirely abstract compositions.
And many cared deeply about color. Painters like Wassily Kandinsky (1866 – 1944) even worked through the spiritual importance of color, embedding his works with emotionally poignant hues.
By the mid-century, Abstract Expressionists like Mark Rothko (Orange & Yellow Mark Rothko) (1903 – 1970) got rid of any pretense of a scene, building extremely simple compositions out of blocks of color. While controversial even to this day, his work studied the essence and character of colors, and examined how the simplest of contexts can change the underlying feeling.
Since the Abstract Expressionists, contemporary art has gone on to continue where they left off. We are still seeing new approaches, new ideas, and new relationships between the artist and their palette.
The history of art can never be understood without grasping that most fundamental of elements: color.
Passionate about colors? Discover our curated art collection related to colors below.
2. Orange& Yellow Artworks Artworks exploring Cold Colors
SIMILAR ARTICLES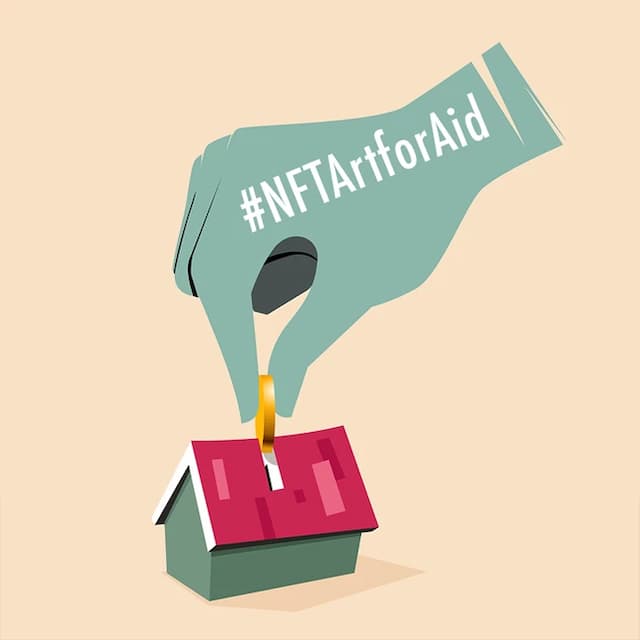 Sending Help to Ukrainian Artists In This Hour of Maximum Need Through A Charity NFT Art Auction
The multifaceted work of Ukrainian artists has been welcomed by art buyers and collectors at home and throughout the world. But the war on Ukraine has ravaged the lives of these talented and driven artists and for the entire country as well. The events taking place feel unreal. Civilians have been forced to flee their homes and leave behind what they own due to this humanitarian crisis. Is seeing it in the news enough to make a difference? We think not. The crisis demands that we stand with the people who are being impacted by it and act in our capacities with a human-centric approach. So many Ukrainian artists have lost their homes, families and everything they had. They have lost the paintings they have worked so hard to create. Their paintings were both sources of inspiration and income, and now these precious pieces are gone or destroyed. The RtistiQ team had announced last week an upcoming non-fungible token (NFT) Drop of Women Artists, but given the current situation, we have decided to postpone it for a few weeks and instead give our fullest support to the Ukrainian artists right now. Art is in our spirit and in our destiny and to support these Ukrainian artists, RtistiQ will be launching a charity NFT art auction of their works. This is a corporate social responsibility initiative auction that will run from 7-10 April. Bidding is open to everyone. There will be no commissions charged to the artists in this auction and the entire mint cost and transaction cost will be borne by RtistiQ. It is urgent and these artists need emergency aid, shelter & supplies, and that's where the proceeds from this first-ever charity auction of NFT artworks by RtistiQ will go. We at RtistiQ aim to give Ukrainian artists hope through our online art platform. As we raise money for a noble cause, we hope that the world can show it's support for the Ukrainian artists by participating in this deed. We are ready to step up their art into the digital world so that the world can experience the metaverse first-hand - and in the process raise vital funds for these artists who are now in dire need of them in this particularly critical time.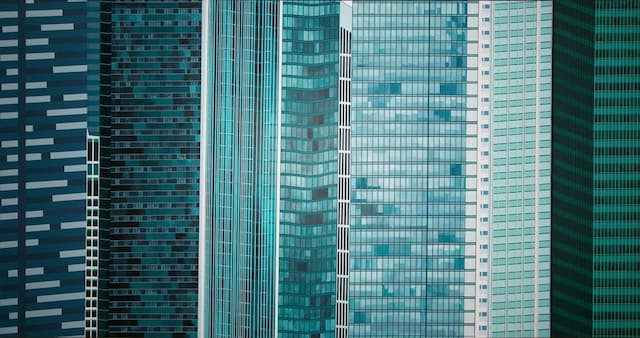 Singapore Art and Artists: Exploring the Rich Cultural Tapestry and Creative Expression
Singapore is a vibrant city-state that has a thriving arts and culture scene. Over the years, Singapore has seen the emergence of numerous talented artists who have made significant contributions to the local and international art scene. In recent years, the art scene in Singapore has experienced significant growth and development, further solidifying its position as a vibrant cultural hub. Here's a glimpse into Singapore's art and artists: Art Movements in Singapore: Compared to European and other Asian counterparts, Art is relatively young in Singapore and driven mainly by the many cultures and traditions that make up Singapore society. What makes Singaporean Art more distinct is the merging of Chinese, Malay and European Art forms with a blend of localised cultural heritage, indigenous beliefs and popular practices in Singapore. Here is an overview of the key periods and milestones in the history of visual art in Singapore: Early Art Influences (Pre-19th Century): Before the 19th century, Singapore was primarily a trading port, and the cultures of the Malay Archipelago, China, India, and the West predominantly influenced art. Traditional art forms, such as batik, sculpture, and calligraphy, were practised by local artisans. Colonial Influence (19th-early 20th century): The arrival of British colonial rule in the 19th century brought Western influences to Singapore. European artists and art teachers introduced academic art practices, such as oil painting and portraiture, to local students. Notable artists during this period include Raffles Institution founder Sir Thomas Stamford Raffles and his wife, Sophia Raffles. Nanyang Style and Cultural Identity (mid-20th century): In the 1950s, a significant art movement known as the Nanyang Style emerged in Singapore. Led by four master artists of the time, Liu Kang, Chen Wen Hsi, Georgette Chen and Cheong Soo Pieng, this movement combined Chinese ink painting techniques with Western art styles, creating a distinctive fusion. The Nanyang Style was a form of cultural expression exploring the identity of the Southeast Asian region and its people. Modern Art Society (mid-20th century): In the 1960s, the Modern Art Society was established, advocating for modern art practices and promoting local artists. This period marked a shift towards experimentation and exploring abstract and conceptual art forms. Artists like Lim Yew Kuan and Anthony Poon were instrumental in driving the development of modern art in Singapore. Contemporary Art and Global Recognition (late 20th century-present): In the late 20th century, Singapore's art scene continued to evolve and embrace contemporary art practices. The opening of institutions like the Singapore Art Museum (SAM) in 1996 and the National Gallery Singapore in 2015 provided platforms for local and international contemporary artists. Singapore's participation in international art events, such as the Venice Biennale and the Singapore Biennale, further propelled its global recognition. Most Notable Artists of Singapore Singapore has been home to many prominent Artists continuously gaining International reputations. Here are some of the most notable and significant artists from the city-state of Singapore Georgette Chen (1906-1993) was a Chinese-born Singaporean painter known for her realistic portraits and landscapes. She is considered one of the pioneers of modern art in Singapore and a key figure of the "Nanyang School" of Art. She had spent much of her early life in China, France and New York, before making Singapore her home in the year 1954 to spend later years of her life. GEORGETTE CHEN, BOATS AND SHOPHOUSES , (credit: Sotheby's) Chen Wen Hsi (1906-1991) was a Chinese-born Singaporean painter known for his lyrical landscapes and portraits. Similar to other prominent artists Chen Wen Hsi, had spent a good part of his life in China before making Singapore his permanent home. He along with four other prominent artists founded the Nanyang Style of Painting in the year 1953, creating a watershed moment for the Singapore Art scene. In 1964 he was awarded with the "Public Service Star" award. One of his paintings "Two Gibbons Amidst Vines", addorns the back of every $50 note of Singapore. The gibbons are there not only to beautify the note but they also signify a great artist who contributed his entire whole life to the art world. Cheong Soo Pieng (1917-1983) was another prominent Chinese-born Singaporean painter known for his abstract paintings. He along with Chen Wen Hsi, Georgette Chen and Liu Kang founded the Nanyang style of art, one of the most important movements of Singapore's cultural History. After migrating to Singapore in 1946, he took up Art teaching at the Nanyang Academy of Fine Arts, and began his fervent amalgamation of Western and Chinese pictorial styles. Best known for his stylized depictions of Malay and Balinese women, he worked in a unique aesthetic that blended Hindu, Chinese, and Modernist European influences. Lim Tze Peng (born 1921) is a Singaporean painter known for his Chinese ink paintings. He is considered one of the most influential artists of his generation in Singapore. His masterpieces have been exhibited in many local and international exhibitions and prominent art centers in Singapore, including the Singapore Art Museum and Nanyang Academy of Fine Arts.. Hundred and two years old Mr Lim currently is the oldest living Artist of Singapore and was awarded the Cultural Medallion in 2003 for his vast contributions to the Art and Culture of the Country. LIM TZE PENG (courtesy South China Morning Post) Amanda Heng (born 1951): Amanda Heng is a contemporary artist known for performing art and installations. She often addresses issues of gender, identity, and social norms in her works and has exhibited her art internationally. She rose to pominance in the 1990's and is considered a pioneer of Performance Arts in Singapore. She is among the first Singaporean Artists to win the distinguished Benesse Prize and also awarded Cultural Medallion for Visual Arts in 2010. Among the many firsts that she brought to the Art scene in Singapore, includes the founding of the Artists Village in 1988 and then later in 1999 she formed the Women in The Arts (WITA) Collective, the first Artists run collective in Singapore. Tan Swie Han (born 1943) Born in Indonesia Tan Swie Han is a Singaporean multi-disciplinary Artist who migrated from Indonesia in 1946 and is known for his Chinese calligraphy and Contemporary Art Sculptures. He is also distinguished as being the most expensive artist in Singapore after he sold his painting "Moon is Orbed" for S$3.7M in the year 2012 and later again broke his own record by selling his ink on rice-paper artwork "Bada Shanren" for S$4.4M. Tan Swie Han (courtesy Straits Times) Yeo Shih Yun (born 1976): Yeo Shih Yun is a Singaporean artist known for her abstract ink paintings. She combines traditional Chinese ink painting techniques with contemporary approaches, creating bold and expressive artworks reflecting her experiences and emotions. Jane Lee (born 1963): Jane Lee is a contemporary artist known for her experimental approach to painting. She often uses unconventional materials such as epoxy paint and polyurethane foam to create textured and multi-dimensional artworks that challenge traditional notions of painting. Lee has toyed with the painting structure to create rich and tactile abstract works that frequently combine two into three dimensions. These are just a few examples of the many talented artists from Singapore who have significantly contributed to the local and international art scene. The art scene in Singapore continues to evolve and grow, with new artists constantly emerging and pushing the boundaries of artistic expression. Head on to our curated collection Inspired-By-Singapore with a selection of works created by Artists worldwide that could illustrate different sides of Singapore's cultural diversity. Part of this collection is a selection of paintings by the Australian artist Dean O'Callaghan painted and inspired by Singapore's cityscapes and exclusively available on RtistiQ.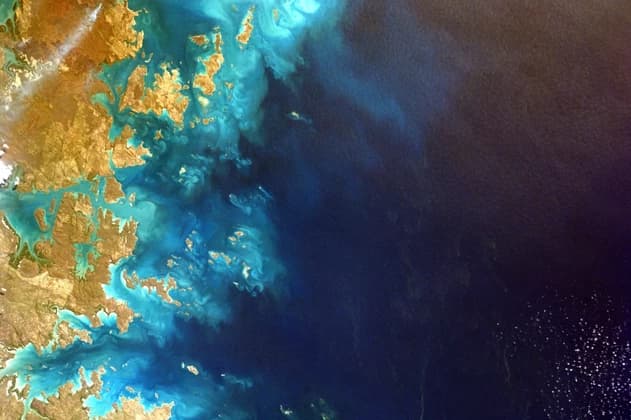 Using Art to Protect the Environment
There is a long connection between Art depicting the beauty and bounty of the natural world and movements to protect the environment. Where there is one, there is the other. Artists are able to highlight the special bond we have to planet Earth. With the majority of humans now living in urban environments, and many of us spending much of our time inside or engaged in digital spaces, our link to the Earth can feel diminished. But great art can wake us up and bring us back to an awareness of the importance of our environment and the dire situation many ecosystems are facing today. In Southeast Asia, the situation appears to be in the eleventh hour. Massive habitat loss over the past three decades has led to many species facing extinction, and the last century has seen horrific atrocities committed to the very landscape through the use of defoliants — a form of chemical warfare that kills trees and plants by removing the leaves. But artists are now coming to the rescue, using their talent to raise awareness and improve discourse on this critical issue. And so for Earth Day, let's look at one organization that is leading the way to help artists create the work that will inspire a new generation of people to save the planet. The Pardicolor Creative Arts Fund Wildlife Asia launched the Pardicolor Creative Arts Fund in April 2020. The fund provides Southeast Asian artists with vital financial support to promote artwork that highlights wildlife, biodiversity, the environment, and society. PARDICOLOR works with artists in a variety of mediums, from painting and drawing to sculpture, film, and beyond. The key for the fund is to find artists that bring viewers closer to the environmental issues that define out times. So far, they've assisted nine artists and art collectives from the Philippines, Myanmar, Laos, Malaysia, and Thailand. The fund encourages many approaches to their mission, including: works that promote the scientific understanding of ecosystems, highlight conservation work or lesser known and endangered species, art collaborations with researchers, work that speaks to a particular issue like poaching or climate change, and more. For instance, the series More Than Meets the Eye by Singapore-based photographer Jasvic Lye magnifies the intricate textures of creatures that live in Singapore. The images are luminescent and deeply felt. A close up photograph of a eurasian wild pig's eye expresses the depth of inner experience in the animal. Another piece shows the exquisite finery of the oriental dollarbird's feathers. The entire series gives us an intimacy with these creatures that are so often disregarded. Appropriately enough, entries for the fund's 2021 round of grants open on April 22nd and will close on July 31st. This year, PARDICOLOR is generating a series of small grants that focus on three special themes. Art of Darkness Art of Darkness celebrates the nocturnal wildlife and environment in Southeast Asia. While seldom seen by humans, this fascinating realm of the night is just as important to protect. A Million Textures In this broad theme, artists are encouraged to engage with the patterns and colors found in the diverse natural world of Southeast Asia. PARDICOLOR encourages a breadth of interpretation, even including bioacoustics and "feeling" as different kinds of natural textures. Imagining Super Landscapes In Imagining Super Landscapes, artists are tasked with conjuring up a vision of a future Southeast Asia where cities, forests, and all the living beings in both might live in balance. It is a fun, speculative theme that gives artists a chance to advocate for solutions. United Nation Environment Programme (UNEP) UNEP is another major initiative dedicated to Environmental issues and promoting sustainable development across the world. Established in Kenya in the year 1972, UNEP recognises the power of Art as a unique and impactful tool for Environment Protection. It has been leveraging Art as a medium to raise awareness, engage communities and convey the urgency of environmental issues and climate impact to a wider audience. Art and the Environment Nonprofits like PARDICOLOR remind us of how important artists can be in communicating issues to the public. And as the environmental crisis is the defining issue of our age, it's essential that we have artwork that engages this issue. Art can inspire us, inform us, and call us to action. It can be the spark that creates the next fight to protect an endangered species, that stops the destruction of a local ecosystem, or even turns the tide against climate change.
ARTICLES ON ART 101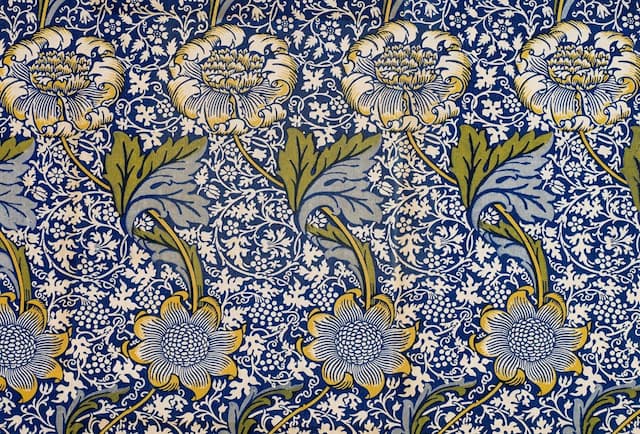 ART 101
Art Deco Styles: An Iconic Fusion of Elegance and Modernity
Art Deco is a prominent design style that emerged in the 1920s and flourished until the outbreak of World War II. Characterized by its luxurious materials, geometric forms, and streamlined aesthetic, Art Deco became a symbol of glamour and sophistication during the interwar period. This design movement impacted various visual arts, architecture, fashion, and interior design aspects. This article will delve into the captivating world of Art Deco styles, exploring its origins, key characteristics, influential artists and architects, and its lasting legacy. Origins and Influences Art Deco drew inspiration from various sources, blending elements from different cultures, historical periods, and artistic movements. The style's name derives from the 1925 Exposition Internationale des Arts Décoratifs et Industriels Modernes held in Paris, where it was first showcased. However, its roots can be traced back to the early 20th century, influenced by the avant-garde art movements of the time, such as Cubism and Fauvism. One of the significant influences on Art Deco was the discovery of King Tutankhamun's tomb in 1922, which sparked a craze for Egyptian motifs and symbolism. This fascination with ancient Egypt led to incorporation of pyramids, sphinxes, hieroglyphics, and other Egyptian-inspired motifs into Art Deco designs. Additionally, the style's streamlined forms and angular geometry were influenced by the emerging field of industrial design and the aesthetic of machines. Key Characteristics Art Deco is characterized by distinct visual features that make it instantly recognizable. Here are some key characteristics of Art Deco styles: Geometric Shapes: Art Deco embraces geometric shapes, such as zigzags, chevrons, triangles, and stepped forms. These shapes are often used to create dynamic, visually striking compositions. Streamlined Silhouettes: Inspired by the sleek lines of modern technology and transportation, Art Deco features streamlined, aerodynamic silhouettes. These can be seen in the period's buildings, furniture, and even fashion designs. Luxurious Materials: Art Deco celebrates luxury and opulence, employing exotic woods, marble, chrome, glass, and precious metals like gold and silver. These lavish materials contribute to the overall sense of elegance associated with the style. Decorative Elements: Art Deco designs often incorporate elaborate decorative elements, such as sunbursts, stylized floral motifs, and geometric patterns. These decorative details add a touch of sophistication to the overall composition. Bold Colors: Art Deco embraces bold, contrasting colour schemes. Vivid hues like royal blue, emerald green, ruby red, and vibrant yellow are frequently used to create a visually striking impact. Sunburst Motifs: The sunburst motif, symbolizing energy and optimism, is a recurring theme in Art Deco designs. It is often represented as a radiating pattern of geometric lines or a stylized sun. Influential Artists and Architects Numerous artists and architects played significant roles in shaping and popularizing Art Deco styles. Here are a few key figures: Tamara de Lempicka: A prominent Art Deco painter, de Lempicka's works epitomize the style's elegance and glamour. Her portraits often featured fashionable, confident women in luxurious settings. Émile-Jacques Ruhlmann: Ruhlmann was a renowned French furniture designer who created exquisite Art Deco pieces. His furniture designs combined luxurious materials with precise craftsmanship and sleek silhouettes. Erté: A Russian-born artist and designer, Erté was renowned for his extravagant fashion illustrations and costume designs. His work showcased the epitome of Art Deco elegance and sophistication. Raymond Hood: An influential architect, Hood's designs include the iconic Rockefeller Center in New York City. He incorporated Art Deco elements into the skyscraper's design, contributing to the style's popularity in the United States. Clarice Cliff: A British ceramic artist, Cliff revolutionized the pottery industry with her bold and colourful Art Deco designs. Her pottery pieces featured geometric patterns and vibrant glazes. Legacy and Modern Interpretations Although the heyday of Art Deco was in the early 20th century, its influence and appeal continue to resonate in modern design. Art Deco elements can be found in contemporary architecture, interior design, and fashion. In architecture, buildings like the Chrysler Building in New York City and the Napier Municipal Theatre in New Zealand exemplify the enduring impact of Art Deco. These structures continue to captivate audiences with their sleek lines, decorative details, and innovative use of materials. In interior design, Art Deco-inspired furniture and decor remain highly sought after. The style's emphasis on luxury and glamour translates well into modern homes, with its sleek lines and geometric patterns adding a touch of sophistication to any space. Art Deco influences can be seen in the designs of many contemporary fashion houses. The use of bold colours, geometric patterns, and luxurious materials harkens back to the elegance and allure of the Art Deco era. Conclusion Art Deco styles represent a fascinating fusion of elegance and modernity. Emerging in the 1920s, this design movement embraced geometric shapes, luxurious materials, and bold colours. Its influence extended to various artistic fields, leaving an indelible mark on architecture, interior design, fashion, and more. With its timeless appeal, Art Deco continues to captivate audiences and inspire contemporary design. The legacy of this iconic style serves as a testament to its enduring popularity and artistic significance.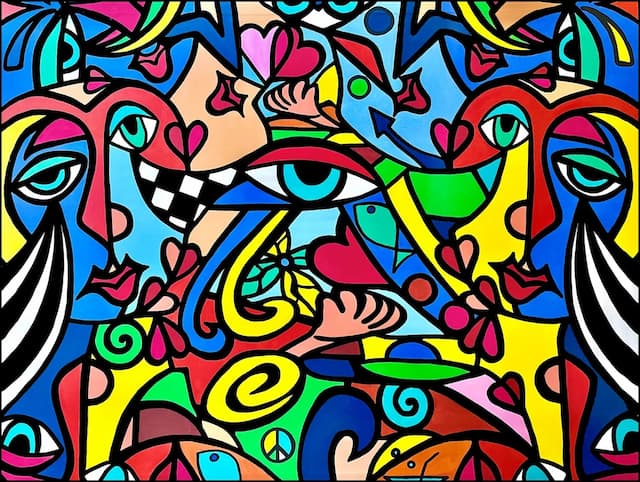 ART 101
Exploring Pop Art: Definition, Movement, and Notable Artists
Pop Art emerged as a vibrant and influential artistic movement in the mid-1950s, challenging traditional notions of art and embracing the popular culture of the time. With its bold imagery, vibrant colors, and incorporation of everyday objects, Pop Art brought art closer to the masses. This article explores the definition, key characteristics, notable artists, and lasting impact of Pop Art on the art world and popular culture. What is Pop Art? Pop Art, short for "popular art," was a movement that emerged in the United States and the United Kingdom during the 1950s and 1960s. It was a reaction against the dominant abstract expressionist movement, which focused on subjective, introspective, and non-representational art. Pop Art, on the other hand, celebrated the ordinary, the commercial, and the mundane, drawing inspiration from mass-produced consumer goods, advertising, and popular culture. What are the characteristics of Pop Art? Appropriation and Repetition: Pop Art often incorporated images and objects taken from popular culture, such as product packaging, comic books, and celebrities. Artists manipulated and repeated these images to highlight their significance and challenge the concept of originality. Bold Colors and Simplified Forms: Pop artists used vibrant, eye-catching colors to attract attention and evoke a sense of consumerism. They simplified forms and employed graphic techniques, reminiscent of advertising and comic book aesthetics. Irony and Critique: Pop Art often conveyed a sense of irony and critique by juxtaposing disparate elements, subverting traditional art forms, and challenging societal norms. It questioned the boundaries between high and low culture, art and mass production, and the commercialization of society. Leading Artists of the Pop Art Movement Andy Warhol: One of the most iconic figures associated with Pop Art, Warhol employed screen-printing techniques to reproduce everyday objects, such as Campbell's soup cans and Coca-Cola bottles. His work explored themes of consumerism, fame, and the cult of celebrity. Roy Lichtenstein: Lichtenstein is renowned for his comic book-inspired paintings, featuring bold lines, Ben-Day dots, and speech bubbles. By appropriating and enlarging comic strip panels, he elevated popular culture to the realm of high art. Claes Oldenburg: Oldenburg's sculptures took ordinary objects and transformed them into monumental works of art. His oversized sculptures of hamburgers, typewriters, and clothespins challenged the viewer's perception of scale and materiality. Richard Hamilton: Considered the father of British Pop Art, Hamilton explored the relationship between art and technology. His collage-like works incorporated images from advertising, cinema, and popular magazines, reflecting the media-saturated society. Impact and Legacy Pop Art's influence extends far beyond its initial emergence in the 1960s. Its vibrant and accessible style has had a lasting impact on contemporary art, design, fashion, and popular culture. Pop Art paved the way for subsequent art movements such as Neo-Pop, Street Art, and the appropriation art of the 1980s. It blurred the boundaries between high and low art, challenged the traditional notions of artistic value, and emphasized the democratization of art. Concluding Remarks Pop Art revolutionized the art world by breaking away from the abstract and introspective tendencies of the time. It celebrated the everyday, the commercial, and the popular culture, making art more accessible to a wider audience. Through its use of appropriation, bold colors, and irony, Pop Art continues to captivate and inspire, leaving an indelible mark on contemporary art and popular culture.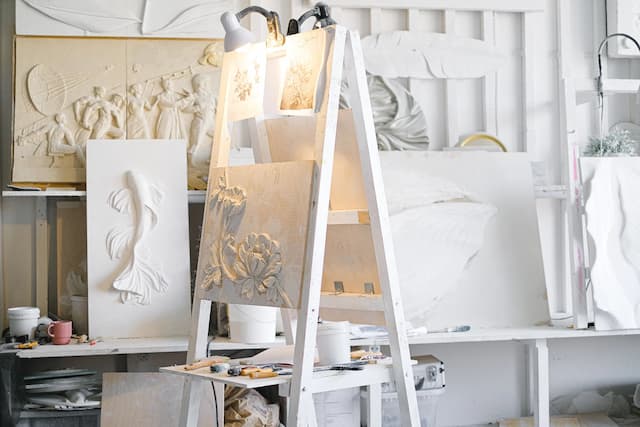 ART 101
Exploring Art Medium: A Fusion of Category and Material in Art Creation
Art is a vast and diverse realm that encompasses a wide range of creative expressions. Within this realm, the concept of "Art Medium" holds a crucial role, serving as the bridge between artistic intent and tangible creation. The medium that an artist chooses to work with can have a significant impact on the style and meaning of the artwork. For example, a painting made with oil paints will have a different look and feel than a painting made with watercolors. In the context of Art attribution "Art Medium" has been used interchangeably to refer both the category of artwork and the materials used to bring forth an artist's vision. This article delves into the multifaceted nature of art medium, exploring its dual significance in the world of art. Art Medium as a Category of Art In its first sense, an art medium represents the various categories or disciplines within the field of art. Each medium possesses distinct characteristics, techniques, and artistic approaches. Let's explore some of the prominent art mediums: Painting: Painting is a traditional and widely recognized medium that employs pigments on surfaces such as canvas, paper, or wood. It encompasses various styles like oil painting, watercolor, acrylics, and mixed media, each offering unique visual qualities and expressive possibilities. Painting, Pop Horizon by Barron Holand Sculpture: Sculpture involves shaping and manipulating materials such as stone, wood, metal, clay, or even found objects. Artists create three-dimensional forms that can range from classical figurative representations to abstract and conceptual installations. Sculpture, S-04 BIG FOOT by Aleks Rosenberg Drawing: Drawing is a fundamental art medium that employs pencils, pens, charcoal, or other tools to create two-dimensional representations. It encompasses techniques like sketching, shading, and hatching, allowing artists to convey ideas, explore compositions, and develop their artistic skills. Drawing, Dancer in Red by NK Hong Photography: Photography born from the marriage of science and art, captures moments through the lens of a camera. It employs light-sensitive materials and digital technologies to immortalize scenes, people, and emotions, providing a unique perspective on the world. Photography, La grève Je T'aime by Gudzovsky Printmaking: Printmaking encompasses various techniques such as etching, lithography, screen printing, and relief printing. Artists create multiple copies of their artworks, each possessing its own subtle variations, by transferring images onto paper or other surfaces. Ceramics: Ceramics involves working with clay, shaping it into objects, and firing them in kilns to achieve hardness and permanence. This ancient medium encompasses functional pottery, decorative vessels, sculptures, and intricate porcelain works. Textiles: Textile art employs fabrics, threads, and fibers to create tactile and visually engaging works. It includes techniques like weaving, embroidery, quilting, and textile installations, exploring themes of culture, identity, and materiality. Installation and Performance Art:: These mediums go beyond traditional forms, embracing immersive experiences and the participation of the audience. Artists use various materials, space, sound, and movement to create site-specific installations or enact performances that challenge the boundaries of art. Digital NFT: Very recently Digital NFT is being regarded as an art medium, and more importantly revolutionising Digital Art representation. Utilizing blockchain technology, NFTs represent unique digital assets, such as artwork, music, or videos, providing a secure and verifiable link between the digital file and ownership rights. Art Medium as Material Used in Art Creation In the alternate context, an art medium refers to the specific materials and tools employed by artists to bring their artistic visions to life. The choice of medium significantly influences the aesthetic outcome and the creative process itself. Artists often use it to describe how they created their artwork, which gives a sense of how it needs to be viewed as well. For e.g. Oil paintings ( referenced as "Oil on Canvas") are best observed from a distance to get a more clearer understanding and the depth of the Art. Again depending on the Category of work there are different materials used to fulfill the Artistic vision of the creator. Here are some examples of art mediums in the context of Material Used Paints: Artists use various types of paints, including oil paints, watercolors, acrylics, and gouache, each with its own characteristics and techniques. These pigments, when combined with binders, allow artists to manipulate color, texture, and opacity on different surfaces. A combination of the paint type and the support used form the Medium used for the artwork, for e.g. Oil on Canvas, Gouache on paper, Acrylic on Linen etc... Drawing Tools: Pencils, pens, charcoal, markers, and pastels are all examples of drawing tools that artists employ. These tools vary in hardness, texture, and line quality, enabling artists to create intricate details or bold, expressive strokes. Sculpting Materials: Sculptors utilize a plethora of materials such as stone, wood, metal, clay, plastic, and even unconventional materials like ice or food. Each material offers its unique qualities, texture, and potential for manipulation. Cameras and Photographic Equipment: With the advent of photography, cameras and photographic equipment became vital art mediums. Film cameras, digital cameras, lenses, lighting equipment, and photo-editing software all contribute to the creation of photographic art. Printmaking Supplies: Printmaking relies on materials like printing plates, inks, brayers, and printing presses. These tools facilitate the transfer of images from the plate to the chosen substrate, resulting in distinct prints with their own visual characteristics. Clay and Kilns: Ceramics artists employ different types of clay, glazes, and firing techniques to shape and fire their creations. The firing process in kilns transforms the raw materials into durable and visually captivating ceramic pieces. Fabrics and Threads: Textile artists utilize a wide range of fabrics, threads, dyes, and surface design techniques to create intricate tapestries, clothing, quilts, or fiber-based sculptures. The choice of fabric and the application of techniques contribute to the overall visual and tactile impact of the artwork. The Importance of Art Medium The medium that an artist chooses to work with can have a significant impact on the style and meaning of the artwork. For example, a painting made with oil paints will have a different look and feel than a painting made with watercolors. The medium can also affect the way that the viewer interacts with the artwork, an example being, a sculpture that is made from metal will feel different to the touch than a sculpture that is made from wood. The art medium is of utmost importance in the representation of art as it influences the aesthetics, technical possibilities, symbolic significance, and cultural context of an artwork. It allows artists to express their vision, engage viewers, and communicate their intended messages effectively. The careful consideration and deliberate selection of the art medium contribute to the overall artistic expression and impact of the artwork.Different art mediums have evolved throughout history and across cultures, reflecting the societal and historical context in which they originated. The selection of a particular medium can evoke associations and references to specific art movements, traditions, or periods. The Future of Art Mediums The art world is constantly evolving, and new art mediums are being developed all the time. For example, digital art is becoming increasingly popular, as artists use computers and other digital tools to create their work. It is impossible to predict what the future holds for art mediums. However, it is likely that new art mediums will continue to be developed, and that artists will continue to experiment with different materials and techniques. It's important to note that the future of art mediums will be shaped by the creativity and experimentation of artists themselves, as they continue to push boundaries, embrace new technologies, and explore innovative approaches to art-making. The possibilities are vast, and the future of art mediums for visual artists holds exciting potential for artistic expression and engagement with audiences. Digital, Augmented and Virtual Realities, Mixed Media, Eco-Friendly Materials, BioArt and Living Materials, all are being explored, included and evolved for Artists to continously push the boundaries of their creative abilities to produce thought provoking artworks. Conclusion In the realm of art, the term "art medium" embraces a dual meaning. It encompasses both the categorization of art forms and the materials employed by artists. The category of art medium reflects the different disciplines and techniques artists employ to create their work, while the material aspect highlights the tangible tools and substances used to manifest their creative visions. Artists' choices of medium significantly influence the visual, tactile, and conceptual qualities of their artworks. Furthermore, contemporary artists often push the boundaries of traditional mediums by exploring hybrid forms and incorporating new technologies. Understanding the significance of art medium enhances our appreciation for the diverse expressions and the innovative approaches artists employ in their creative endeavors.
Sign up for our newsletter to have the latest stories and curated art recommendations delivered straight to your inbox