Subscribe for our newsletter to have the latest stories and curated art recommendations delivered straight to your inbox
ART INSIGHT
Rediscovering iconic Indian masterpieces
Like
comments
SAVE
Art, in its various forms, has enmeshed itself into the fabric of human society throughout the ages. Humans have always derived pleasure either from creating art or experiencing and appreciating it. Art plays a big role in how we see and make sense of the world and the people around us. A piece of art cuts across all divides and appeals to a person, irrespective of his nationality, ethnicity or religion. It speaks a universal language.
When we think of masterpieces, specifically in the painting scenario, the names which come to our mind are the likes of 'Mona Lisa', 'The last supper, 'The Starry night' etc. In a world where we are overwhelmed with a plethora of artwork, these pieces have cut across the realms of time and culture, carving their niche in the history of art. Indian artists too have produced some of the finest pieces of paintings which have been lauded in international circles. Apart from their apparent beauty,
each piece, with its unique brush strokes and colors, holds within them a unique story. Here we rediscover some Indian masterpieces that created ripples in the world of art.
'Self-portrait' by Amrita Sher-Gil
Amrita Sher-Gil is arguably one of the most famous women painters from India and is responsible in part for introducing western modernism to India. She is often referred to as Frida Kahlo of India, for the way in which she effortlessly combines traditional and western forms of painting, resulting in stunning and aesthetic creations. She is widely acclaimed for her series of hauntingly beautiful self-portraits. The most famous among these is an untitled self-portrait made by the artist in 1931. It is the first piece by the artist to be offered at Christie's, London. The painting depicts the artist at age 18 and speaks volumes of her considerable talents with the use of color and brush strokes. The lady in the portrait looks directly at the viewer, with the hint of a smile. The potency of her gaze draws the viewer deeper inside, to reveal layers of melancholy within those enigmatic eyes.
Amrita Sher-Gil's paintings, continue to be among the most expensive paintings by an Indian woman painter and finds a place in the National Gallery of Modern Art in Delhi.
Source: awarewomenartists
'Bharat Mata' by Abanindranath Tagore
Abanindranath Tagore is the founder of the Bengal school of art and is often referred to as the father of the modern Indian art. He was the nephew of Rabindranath Tagore and one of the most famous artists in India. He sought to include Indian elements in his art form, countering the English influences which eclipsed the Indian art scene during that time.
His iconic painting 'Bharat mata' is arguably the most famous painting in India and its muse became the face of the Swadeshi movement in the country. The watercolor painting depicts a saffron clad lady, much like a sadhvi (female ascetic), olding a sheaf of paddy, a rosary, books and a piece of clothing. It symbolizes Mother India blessing its citizens with shiksha -education, ann -food, vastra -clothes and deeksha -initiation. This was the artist's visualization of Bharat mata or Mother India, as she waited for liberation from the British rule. This painting touched a chord with the masses and it soon became a symbol of national liberation, which makes this painting one of the most historically important pieces of art, of its times.
Source: Wikipedia
'Bapuji' by Nandalal Bose
Nandalal Bose is touted to be one of the trailblazers of modern Indian art. He was the disciple of the legendary Abanindranath Tagore. Nandalal Bose was known for his Indian style of paintings and his work is regarded by many art critics as some of the best works in modern Indian art. He was an artist at Shanti Niketan during Gandhiji's lifetime. This painting is a linocut portrait titled 'Bapuji' and depicts a stalwart and inspirational image of Mahatma Gandhi. It is said to be painted after Gandhiji fondly known as Bapuji, was arrested after his historic nonviolent resistance, the Dandi march, to oppose the British tax on salt. This powerful painting is on permanent display at the National Gallery of Modern Art in Delhi.
Source: National Galley Modern Art India
'Horses' by M.F. Husain
Maqbool Fida Husain is one of the most prominent and prolific painters on the Indian subcontinent. His works speak of sheer brilliance and ingenious use of skill and imagination. His intrepid and eye-catching use of colors and strokes in a modified Cubist style , earned him the title of 'Picasso of India'. With distinct and pronounced strokes, the maestro has captured the agility and power of the magnificent horses, as they break into a full gallop. 'Horses' is arguably one of his most famous works and it was auctioned at Christie's for a whopping figure of INR one crore.
Source: Indian Art Ideas
' Shakuntala'
by Raja Ravi Varma
Raja Ravi Varma is one of the most famous painters to have emerged from the Indian subcontinent. He successfully merged European academic art with Indian sensibilities to produce exquisite pieces of painting, that resonated with even the common man. His affordable lithographs, often depicting scenes from the epics or Hindu deities made fine art accessible to the public and brought him widespread acclaim.
In this painting, which is an oil on canvas, the heroine Shakuntala, of the magnum opus 'Abhijnana Shakuntalam' by Kalidasa, pretends to remove a thorn from her foot while stealing shy glances at King Dushyantha. This simple body language in the hands of the brilliant artist portrayed with brilliant brush strokes and vivid colors, manages to emote the heroine's feelings beautifully to the viewer and the entire scene of the painting resembles a frozen tableau from a movie or play.
Source: Myddoa
'Three Pujarins'
by Jamini Roy
Jamini Roy who was a disciple of the eminent artist Abanindranath Tagore was one of the early modernists in the Indian art scene. Although trained in the Western model of art, he chose to focus on the Indian aspects in his paintings. Most of his beautifully executed artwork has that distilled essence of Indianness. In this very famous painting of his, he is said to be inspired by the traditional folk art of Bengal. The painting, resplendent with vibrant hues, depicts three almond eyed pujarins or priestesses, in a worshipping position. The indigo color of the Bengali style sari is said to be a subtle nod to the Indigo movement against the British government.
Source: Bistrozdravo
Author: Anupama Vijayakumar
SIMILAR ARTICLES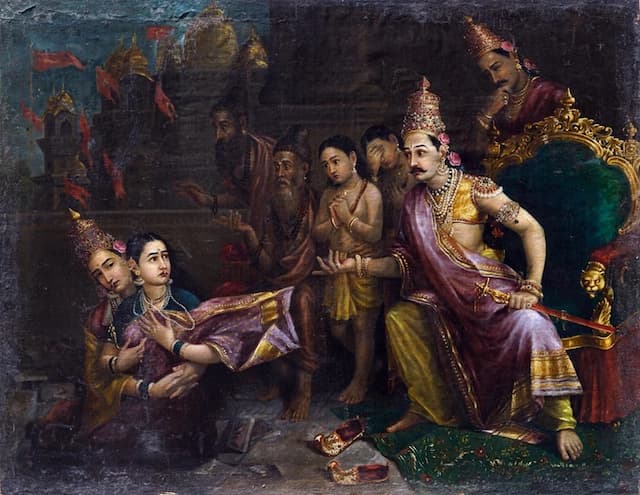 Navaratnas: The Nine Gems of Indian Art
The Government of India in the late 1970s named these nine iconic artists—Raja Ravi Varma, Amrita Shergill, Rabindranath Tagore, Jamini Roy, Abanindranath Tagore, Nandalal Bose, Gaganendranath Tagore, Sailoz Mookherjea, and Nicholas Roerich as National Treasures. We take a closer look at these Navaratnas who shaped the history of Indian modernism. RAJA RAVI VARMA (1848–1906) Widely regarded as the "father of modern Indian Art", Raja Ravi Varma is best-known for his exquisite paintings and prints depicting Indian subjects using European techniques. As one of the earliest proponents of lithography in India – the art of producing a work on a flat stone or metal plate – he employed the technique to depict popular scenes and characters from Hindu epics and religious literature. Despite his close relationship with the royal family of Travancore, Ravi Varma was considered an artist of the people as his realistic portrayals and interpretations of religious and mythological figures captivated and fascinated the country. Raja Ravi Varma, Sita Bhumipravesh, 1880 Royal Gaekwad Collection, Lakshmi Vilas Palace, Vadodara, Gujarat ABANINDRANATH TAGORE (1871 – 1951) As the founder of the Bengal School of Art, Abanindranath Tagore sought to establish a distinctly Indian art that celebrated an indigenous cultural heritage rather than Western art and culture. A passionate exponent of Swadeshi values, Tagore staunchly rejected the teachings of Western academic art schools, finding inspiration in traditional Oriental art forms such as Mughal miniatures, the Ajanta murals, folk paintings, and Japanese printmaking. This was reflected in his graceful, elongated figures, gleaned from the Mughal style, depicted in a Japanese-inspired wash technique, which are sophisticated depictions of India's unique spiritual and national identity. Abaninidranath Tagore, Queen Tissarakshita, ca. 1911 Royal Collection Trust, London, UK GAGANENDRANATH TAGORE (1867–1938) Gaganendranath Tagore, the older brother of Abanindranath Tagore, a self-trained watercolorist and cartoonist is considered one of the great pioneers of Indian art. Unlike his sibling, Gaganendranath embraced Western art movements including Cubism, Futurism, and German Expressionism at the turn of the century. Later in his career, Tagore turned to caricature. His playful cartoons of big-bellied politicians and bhadralok, meaning 'gentleman' in Bengali, are satirical observations of society at the beginning of the 20th century. Gaganendranath Tagore, Untitled, 1920 AMRITA SHER-GIL (1913–1941) Like Abanindranath Tagore, Amrita Sher-Gil was greatly inspired by the frescoes of Ajanta as well as the Mughal school of painting. Born to a Hungarian mother and aristocratic Sikh father, Sher-Gil's early years were spent training in Paris. Respected for her powerful self-portraits and bohemian lifestyle, Sher-Gil was described as the "Indian Frida Kahlo". Despite her privileged upbringing, the artist's paintings vividly depicted the daily lives of ordinary people. During her lifetime, Sher-Gil steadily gained recognition across Europe and she remains one of the greats of Indian art history. Amrita Sher-Gil, Self Portrait (7), 1930 National Gallery of Modern Art, New Delhi NANDALAL BOSE (1882–1996) Born into a middle-class Bengali family in the late 19th century, Nandalal Bose created some of the most iconic images in Indian history—including his depiction of Mahatma Gandhi walking with a staff, which became an iconic symbol for the non-violence movement, and his illustrations in the Constitution of India. As the principal at Kala Bhavan, Santiniketan, Bose also had a significant influence on the next generation of artistic heavyweights like Benode Behari Mukherjee and K.G. Subramanyan, filmmaker Satyajit Ray and many others. Nandalal Bose, Annapurna, 1943 National Gallery of Modern Art, New Delhi JAMINI ROY (1887–1972) Another gem in the treasure trove of Indian artistic talent, Jamini Roy was born in Beliatore, West Bengal. Roy's bold, sweeping brushstrokes and flat swathes of ochre, leafy green, vermillion, and blue show the heavy influence of traditional Bengali Kalighat painting – a 19th-century school of modern art that originated in Calcutta and was given its name due to the burgeoning settlement of patuas or cloth-painters around the temples of Kali at Kalighat in the city. Jamini Roy, Mother and Child, mid-1920s National Gallery of Modern Art, New Delhi RABINDRANATH TAGORE (1861–1941) The Nobel laureate poet, Rabindranath Tagore reshaped modern Bengali literature. In 1919, Tagore founded Kala Bhavan, which remains one of India's finest art institutions. Unlike his nephews Abanindranath and Gaganendranath, Rabindranath turned to art towards the end of his life. Inspired by New Zealander scrimshaw carvings, German woodcuts, and sculptures from the Pacific Islands, the artist's international outlook was reflected in unique artworks that appeared at the margins of his manuscripts alongside poetry and song lyrics. Rabindranath Tagore, Dancing Woman, 1928/1940 National Gallery of Modern Art, New Delhi NICHOLAS ROERICH (1874–1947) Nicolas Roerich remains the only artist not from India who was named a national treasure. The Russian artist developed a deep and spiritual connection with the country and came to be celebrated for his luminescent scenes of the snow-capped Himalayan peaks rendered in icy blues and vivid purples. As a passionate activist for the defense of cultural objects, Roerich's visions are not only picturesque but reveal a profound relationship with the landscape. Nicholas Roerich, Krishna (Spring in Kulu), 1930 Nicholas Roerich Museum, New York, USA SAILOZ MOOKHERJEA (1906–1960) Attributed by art critic Richard Bartholomew as India's "most significant painter…after Amrita Sher-Gil", Sailoz Mookherjea received little recognition during his lifetime. Nonetheless, the artist's impact on Indian modernism is monumental and he remains celebrated for his innovative scratching of the paint to create tactile and vigorous markings. Sailoz Mukherjea, Untitled (Two Sisters), 1959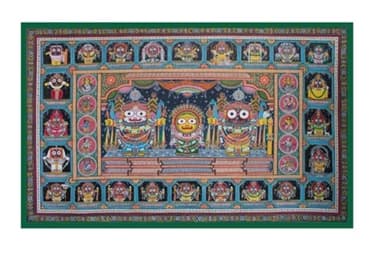 Type of Indian Art - Pattachitra
Pattachitra Paintings: A Journey Through Indian Art Every culture has its own art form, and India is no exception. Paintings are an integral part of Indian history and culture, especially since they date back to the Indus Valley Civilization, where they were used as trade and social currency. Pattachitra paintings, also known as Kamal Pustakam, are part of the traditional folk art of Odisha, India. They tell stories from Hindu mythology using paints made from natural materials like tree bark, leaves, flowers, clay, vegetable dyes, and even cow dung. Learn more about this special art form with our complete guide to Pattachitra Paintings below. What are Pattachitra paintings? Pattachitra paintings are a type of Indian folk art that originated in the state of Odisha. The word patta means cloth in Sanskrit, and chitra means picture. Pattachitra paintings are usually done on cloth or canvas using natural dyes and pigments. The themes of these paintings typically depict Hindu gods and goddesses, religious scenes, and stories from Indian mythology. The Pattachitra painters, also recognized as chitrakars, have mostly been recognized for their depictions of Hindu mythology. Artists use a chalk-and-gum combination to cover the fabric prior to painting. Two separate stones are used to massage the substance into the fabric. Eventually, the fabric has hardened, and the painter begins the painting. Practicing pattachitra requires adherence to a set of norms and regulations. In Pattachitra's artworks, a flowery boundary is a requirement, as is the use of neutral colors in a single tone. As a result, Pattachitra's aesthetic is unique and could not be imitated, making each artist's work unique. Thus, if you like a particular style, you have to find an artist who has mastered that style to try and replicate it. And RtistiQ brings to you that specific artist called KeshabPradhan and you can find his intricate works here at the Folk Art Auction which will take place between 15 – 18 September 2022. Dont miss out on this 1 time opportunity. Styles The most common style of pattachitra painting is the Orissa style, which originated in the state of Orissa in eastern India. The Orissa style is characterized by its use of natural dyes and pigments, as well as by its intricate patterns and designs. Another popular style of pattachitra painting is the Bengal style, which originated in the state of Bengal in northeastern India. How to Recognize a Good Pattachitra Painting If you are looking to buy pattachitra paintings online, look for an artist who has been trained in the traditional style to make sure you get the best pattachitra paintings. The colors should be bright and vibrant, and the lines should be clean and sharp. The painting should tell a story, and the artist should be able to explain the symbolism behind the work. Make sure to buy from a reputable source so you can be sure you're getting a genuine Pattachitra painting online. Conclusion Pattachitra paintings have a long and rich history, dating back to the 7th century CE. These paintings were originally created as temple hangings, but they eventually became popular among the general population as well. Today, Pattachitra paintings are still made in Odisha and are considered to be a valuable part of Indian culture, and they have been incorporated into the modern aesthetics of India.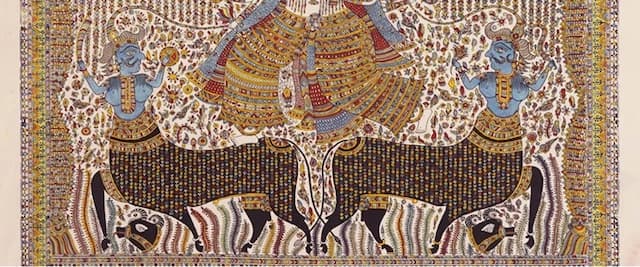 Types of Indian Art - Mata Ni Pachedi
A traditional Indian folk art form, Mata Ni Pachedi Mata ni Pachedi, also known as Mata ki Chowki, is a traditional Indian folk art form from Gujarat. The term "Mata Ni Pachedi" literally means "behind the goddess" and refers to the cloth hangings or veils that are used to cover the images of Hindu goddesses in the temples of Gujarat. The Art form had grabbed headlines recently after the Indian Prime Minister Narendra Modi gifted the Pachedi to the Prime Minister of United Kingdom Rishi Sunak, at the G20 Summit at Bali in 2022. History of this incredible textile art The history of Mata Ni Pachedi can be traced back to the 17th century when the Vaghri community of Gujarat first practised it. The Vaghri community used to travel from village to village, setting up makeshift temples and creating these cloth hangings to depict the goddesses. Over time, the art form evolved and became more sophisticated, using natural dyes, intricate patterns, and detailed depictions of the goddesses. The Gujarat Council on Science & Technology (GUJCOST) applied for the GI tag in 2020 on behalf of the craft, and was awarded the esteemed Geographical Indication Tag on the World Intelectual Property Day on the 26th of April 2023. It is speculated that Gujarat, a historically significant location from which foreign rulers had launched invasions of India, was where this art style first emerged. As raids also often destroyed temples, the nomads came up with a way to keep their religion alive and stop invaders from saying bad things about their gods and goddesses: they put pictures of their gods and goddesses on cloth. The Mata ni Pachedi begins with a hard powder dye bath for the fabric. Fermenting a mixture of iron rust plus jaggery takes around 15 to 20 days, yielding a natural black. The mixture is then cooked with tamarind seed flour, kachka, which is called. Maintaining the solution's viscosity prevents any seepage onto the fabric. Within a hundred years or more, the black created by iron rust leads the fabric to start disintegrating, the painting becomes frail, but the colors stay untouched. The use of gold and silver, formerly common, has been abandoned. Alum is used to make red, kattha is used to make orange, mehendi plants are used to make green, and violet is used to make blue. To fix the colors into the fabric, the material is simmered well with thawli blossom after being rinsed in the neighboring Sabarmati River to remove any surplus dye. The colors would not fade regardless of how many times it was washed or dried. It's important for the artist to be cautious while coloring in the tones so they don't bleed into other parts of the picture. Sanjay Chitara, Ten Mother Goddesses, 2022 Even though paintbrushes have replaced bamboo twigs as the tool of choice, bamboo twigs are still often used for making preliminary sketches and outlines. Brushes were traditionally fashioned from the twigs of palm trees. Chewing the twigs would separate the fibers, making them useful for making a brush. For many years, cotton fabric was the only kind that was used, but recently people have started working on cotton silk as well. Each and every piece of fabric is procured from the local marketplaces of Ahmedabad, which is a center for the textile industry. Cotton vividly retains colors, and after being washed, the pigments stick to the fabric even more strongly. Mata ni Pachedi is a beautiful and unique form of Indian folk art. The brightly colored fabrics and intricate designs are eye-catching and vibrant. This type of textile is typically used in ceremonial contexts such as weddings or religious festivals. Mata ni Pachedi fabrics are also thought to have magical powers and are often used as talismans. Sanjay Chitara, Visat Mata, 2022 Today, Mata Ni Pachedi is practiced by a small community of artisans who have inherited the art form from their ancestors. Some of the major artists who have contributed to the development of this art form include: Raja Chitara: He is one of the most well-known artists of Mata Ni Pachedi and has been practising the art form for over 40 years. His work has been exhibited in various museums and galleries around the world. Govardhan Giri: He is another well-known artist who has been practising Mata Ni Pachedi for several decades. His work is known for its intricate detailing and use of natural dyes. Rakesh Bani: A younger artist gaining recognition for his innovative approach to Mata Ni Pachedi. He often incorporates contemporary themes and designs into his work while maintaining the art form's traditional techniques and motifs. Don't miss out on these fantastic Mata Ni Pachedi Art Forms to collect on RtistiQ from an extraordinary selection of Indian Folk and Tribal Art collection . RtistiQ aims to bring forward these hidden gems to the mainstream in partnership with the families and organisations supporting to maintain the traditions and cultures for our future generation.
ARTICLES ON ART INSIGHT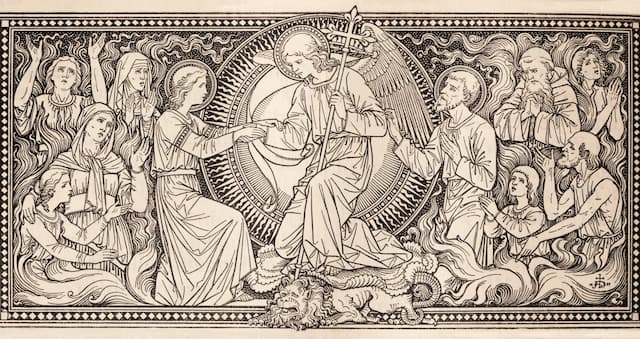 ART INSIGHT
How to Tell a Lithograph from a Painting: A Comprehensive Guide
Art enthusiasts and collectors often come across various forms of visual art, including lithographs and paintings. While both mediums have their own unique appeal, it is important to understand the differences between them. This article aims to provide a comprehensive guide on how to differentiate between a lithograph and a painting, considering their techniques, materials, and characteristics. By gaining insights into these key factors, you'll be equipped with the knowledge to identify and appreciate these art forms more effectively. Understanding Lithographs A lithograph is a type of printmaking technique that involves the process of drawing or painting on a stone or metal plate. It is based on the principle of oil and water repelling each other. The artist creates an image on the stone using specialized tools, and then applies ink to the stone's surface. The ink adheres to the image while being repelled by the wet areas, and a piece of paper is pressed onto the plate to transfer the image. A more detailed article on Lithographs can be referenced in the article What Is A Lithograph. Analyzing Painting Techniques Painting, on the other hand, involves the application of pigments onto a surface, typically canvas, using various tools like brushes, knives, or even fingers. Paintings can be created with different types of paints, such as oil, acrylic, watercolor, or gouache. Artists have greater freedom to manipulate the paint, creating textures, layering colors, and incorporating various brushstrokes, thereby resulting in a unique and original piece of artwork. There are a few key differences between lithographs and paintings that can help you tell them apart. Paper: Lithographs are typically printed on high-quality paper, such as rag paper or watercolor paper. Paintings, on the other hand, can be painted on any type of paper, including newsprint, canvas, or wood. Ink: Lithographs are printed with ink that is specifically designed for lithography. This ink is water-based and has a high viscosity, which means that it is thick and does not flow easily. Paintings, on the other hand, can be painted with any type of paint, including oil paint, acrylic paint, or watercolor paint. Printing process: Lithographs are printed using a process called intaglio printing. This process involves pressing the plate against the paper in a very controlled manner. Paintings, on the other hand, are painted by hand, and there is no such control over the application of paint. Texture: Lithographs typically have a smooth, even texture. Paintings, on the other hand, can have a variety of textures, depending on the type of paint and brushstrokes used. Signature: Lithographs are typically signed by the artist. Paintings, on the other hand, are not always signed. Examining the Surface One of the key ways to differentiate between a lithograph and a painting is by examining the surface closely. Lithographs typically have a flat, smooth texture with even ink distribution. Due to the nature of the printing process, the lines and colors in lithographs tend to be more uniform and consistent. In contrast, paintings often exhibit varied textures, visible brushstrokes, and an overall three-dimensional quality. The presence of texture is a strong indicator of an original painting. Inspecting the Signature Another important aspect to consider is the presence of an artist's signature. In most cases, lithographs are signed in pencil, usually at the bottom margin, while paintings are typically signed in paint directly on the artwork itself. Examining the signature can provide valuable insights into the authenticity and origin of the piece. Additionally, lithographs may have edition numbers or impressions indicating the total number of prints made from the original plate. Assessing the Color Saturation Color saturation is another distinguishing factor between lithographs and paintings. Lithographs tend to have more consistent color saturation throughout the print, with an absence of subtle variations that are commonly seen in paintings. Paintings, on the other hand, often exhibit subtle color shifts, gradients, and nuanced tonal variations, showcasing the artist's hand in mixing and applying the pigments. Considering the Frame and Glass The framing and glass used can also provide clues about whether you're looking at a lithograph or a painting. Paintings are usually framed with a mat and glass, which helps protect the artwork and enhance its presentation. In contrast, lithographs are typically framed without glass, as the glass can cause unwanted reflections and interfere with viewing the image. Moreover, lithographs are often mounted directly on the backing board to prevent any damage caused by the pressure of the glass. Conclusion Distinguishing between a lithograph and a painting requires a keen eye and understanding of the key differences in technique, materials, and characteristics. By examining the surface, signature, color saturation, and framing, you can confidently identify whether you are looking at a painting or a Lithograph.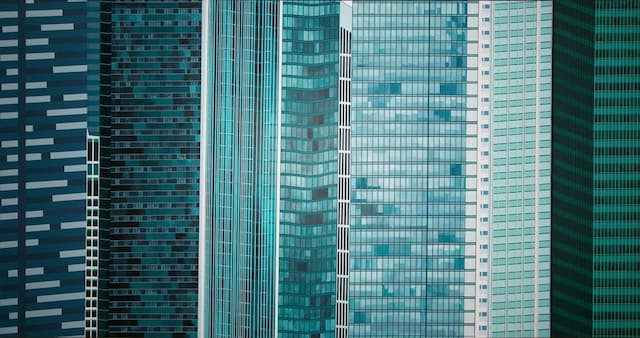 ART INSIGHT
Singapore Art and Artists: Exploring the Rich Cultural Tapestry and Creative Expression
Singapore is a vibrant city-state that has a thriving arts and culture scene. Over the years, Singapore has seen the emergence of numerous talented artists who have made significant contributions to the local and international art scene. In recent years, the art scene in Singapore has experienced significant growth and development, further solidifying its position as a vibrant cultural hub. Here's a glimpse into Singapore's art and artists: Art Movements in Singapore: Compared to European and other Asian counterparts, Art is relatively young in Singapore and driven mainly by the many cultures and traditions that make up Singapore society. What makes Singaporean Art more distinct is the merging of Chinese, Malay and European Art forms with a blend of localised cultural heritage, indigenous beliefs and popular practices in Singapore. Here is an overview of the key periods and milestones in the history of visual art in Singapore: Early Art Influences (Pre-19th Century): Before the 19th century, Singapore was primarily a trading port, and the cultures of the Malay Archipelago, China, India, and the West predominantly influenced art. Traditional art forms, such as batik, sculpture, and calligraphy, were practised by local artisans. Colonial Influence (19th-early 20th century): The arrival of British colonial rule in the 19th century brought Western influences to Singapore. European artists and art teachers introduced academic art practices, such as oil painting and portraiture, to local students. Notable artists during this period include Raffles Institution founder Sir Thomas Stamford Raffles and his wife, Sophia Raffles. Nanyang Style and Cultural Identity (mid-20th century): In the 1950s, a significant art movement known as the Nanyang Style emerged in Singapore. Led by four master artists of the time, Liu Kang, Chen Wen Hsi, Georgette Chen and Cheong Soo Pieng, this movement combined Chinese ink painting techniques with Western art styles, creating a distinctive fusion. The Nanyang Style was a form of cultural expression exploring the identity of the Southeast Asian region and its people. Modern Art Society (mid-20th century): In the 1960s, the Modern Art Society was established, advocating for modern art practices and promoting local artists. This period marked a shift towards experimentation and exploring abstract and conceptual art forms. Artists like Lim Yew Kuan and Anthony Poon were instrumental in driving the development of modern art in Singapore. Contemporary Art and Global Recognition (late 20th century-present): In the late 20th century, Singapore's art scene continued to evolve and embrace contemporary art practices. The opening of institutions like the Singapore Art Museum (SAM) in 1996 and the National Gallery Singapore in 2015 provided platforms for local and international contemporary artists. Singapore's participation in international art events, such as the Venice Biennale and the Singapore Biennale, further propelled its global recognition. Most Notable Artists of Singapore Singapore has been home to many prominent Artists continuously gaining International reputations. Here are some of the most notable and significant artists from the city-state of Singapore Georgette Chen (1906-1993) was a Chinese-born Singaporean painter known for her realistic portraits and landscapes. She is considered one of the pioneers of modern art in Singapore and a key figure of the "Nanyang School" of Art. She had spent much of her early life in China, France and New York, before making Singapore her home in the year 1954 to spend later years of her life. GEORGETTE CHEN, BOATS AND SHOPHOUSES , (credit: Sotheby's) Chen Wen Hsi (1906-1991) was a Chinese-born Singaporean painter known for his lyrical landscapes and portraits. Similar to other prominent artists Chen Wen Hsi, had spent a good part of his life in China before making Singapore his permanent home. He along with four other prominent artists founded the Nanyang Style of Painting in the year 1953, creating a watershed moment for the Singapore Art scene. In 1964 he was awarded with the "Public Service Star" award. One of his paintings "Two Gibbons Amidst Vines", addorns the back of every $50 note of Singapore. The gibbons are there not only to beautify the note but they also signify a great artist who contributed his entire whole life to the art world. Cheong Soo Pieng (1917-1983) was another prominent Chinese-born Singaporean painter known for his abstract paintings. He along with Chen Wen Hsi, Georgette Chen and Liu Kang founded the Nanyang style of art, one of the most important movements of Singapore's cultural History. After migrating to Singapore in 1946, he took up Art teaching at the Nanyang Academy of Fine Arts, and began his fervent amalgamation of Western and Chinese pictorial styles. Best known for his stylized depictions of Malay and Balinese women, he worked in a unique aesthetic that blended Hindu, Chinese, and Modernist European influences. Lim Tze Peng (born 1921) is a Singaporean painter known for his Chinese ink paintings. He is considered one of the most influential artists of his generation in Singapore. His masterpieces have been exhibited in many local and international exhibitions and prominent art centers in Singapore, including the Singapore Art Museum and Nanyang Academy of Fine Arts.. Hundred and two years old Mr Lim currently is the oldest living Artist of Singapore and was awarded the Cultural Medallion in 2003 for his vast contributions to the Art and Culture of the Country. LIM TZE PENG (courtesy South China Morning Post) Amanda Heng (born 1951): Amanda Heng is a contemporary artist known for performing art and installations. She often addresses issues of gender, identity, and social norms in her works and has exhibited her art internationally. She rose to pominance in the 1990's and is considered a pioneer of Performance Arts in Singapore. She is among the first Singaporean Artists to win the distinguished Benesse Prize and also awarded Cultural Medallion for Visual Arts in 2010. Among the many firsts that she brought to the Art scene in Singapore, includes the founding of the Artists Village in 1988 and then later in 1999 she formed the Women in The Arts (WITA) Collective, the first Artists run collective in Singapore. Tan Swie Han (born 1943) Born in Indonesia Tan Swie Han is a Singaporean multi-disciplinary Artist who migrated from Indonesia in 1946 and is known for his Chinese calligraphy and Contemporary Art Sculptures. He is also distinguished as being the most expensive artist in Singapore after he sold his painting "Moon is Orbed" for S$3.7M in the year 2012 and later again broke his own record by selling his ink on rice-paper artwork "Bada Shanren" for S$4.4M. Tan Swie Han (courtesy Straits Times) Yeo Shih Yun (born 1976): Yeo Shih Yun is a Singaporean artist known for her abstract ink paintings. She combines traditional Chinese ink painting techniques with contemporary approaches, creating bold and expressive artworks reflecting her experiences and emotions. Jane Lee (born 1963): Jane Lee is a contemporary artist known for her experimental approach to painting. She often uses unconventional materials such as epoxy paint and polyurethane foam to create textured and multi-dimensional artworks that challenge traditional notions of painting. Lee has toyed with the painting structure to create rich and tactile abstract works that frequently combine two into three dimensions. These are just a few examples of the many talented artists from Singapore who have significantly contributed to the local and international art scene. The art scene in Singapore continues to evolve and grow, with new artists constantly emerging and pushing the boundaries of artistic expression. Head on to our curated collection Inspired-By-Singapore with a selection of works created by Artists worldwide that could illustrate different sides of Singapore's cultural diversity. Part of this collection is a selection of paintings by the Australian artist Dean O'Callaghan painted and inspired by Singapore's cityscapes and exclusively available on RtistiQ.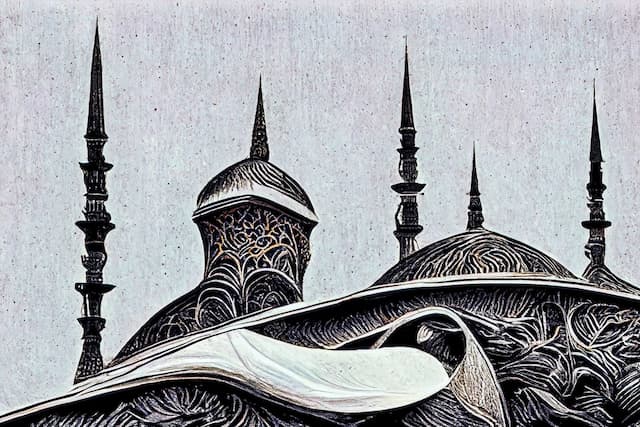 ART INSIGHT
Exploring the Intricate Techniques of Islamic Art
Islamic art is a rich and diverse artistic expression shaped by centuries of cultural and religious influences. From calligraphy to geometric patterns, this guide explores Islamic art's various styles and techniques and how they have evolved over time. What are Islamic Art styles and techniques in the contemporary art market? Islamic Art encompasses various styles and techniques, some of which have been adapted and incorporated into contemporary art markets. Here are some examples: Calligraphy: Islamic calligraphy is one of the most recognisable art forms in the world. It involves the writing of Quranic verses or other Islamic phrases in a decorative way. Contemporary artists have experimented with this style by incorporating it into paintings, sculptures, and installations. Calligraphy is also used to decorate buildings, textiles, and other objects, and is often combined with other forms of Islamic art, such as geometric patterns and floral motifs. The beauty of calligraphy lies in its ability to convey meaning and emotion through the careful arrangement of letters and words. Geometric patterns: Geometric patterns are common in Islamic Art and are often used to decorate mosques and other religious buildings. Contemporary artists have also incorporated these patterns into their work, creating modern pieces rooted in Islamic tradition. Some common geometric shapes used in Islamic art include circles, squares, triangles, and stars. These shapes are often combined to create intricate and mesmerizing patterns that are both beautiful and meaningful. Miniature painting: Miniature painting is a traditional Islamic art form that involves creating small, detailed paintings on paper or other surfaces. Contemporary artists have continued to use this technique, often with a modern twist, creating works that are both intricate and innovative. Metalwork: Islamic metalwork is known for its intricate designs and detailed craftsmanship. Contemporary artists have continued to use metalworking techniques to create modern pieces that are both functional and aesthetically pleasing. Ceramics: Islamic ceramics are often decorated with intricate patterns and designs. Contemporary artists have continued to use this technique, creating modern ceramics that are both beautiful and functional. Islamic art styles and techniques have a rich history that inspires contemporary artists worldwide. By blending traditional Islamic techniques with modern styles and materials, these artists are creating a new and exciting form of Art that celebrates both the past and present. The influence of nature and floral motifs Nature and floral motifs are also commonly found in Islamic art. These motifs are often used to symbolize growth, renewal, and the beauty of the natural world. Islamic artists often use stylized versions of flowers, leaves, and vines in their designs, incorporating them into geometric patterns or using them as standalone elements. The use of nature and floral motifs in Islamic art reflects the importance of nature in Islamic culture and the belief in the interconnectedness of all living things. Working across various disciplines, Mobeen Akhtar details her fondness for arabesque by using natural pigments extracted from minerals, rocks and earth as she aims to practise the traditional methods so they may be recognised and enjoyed today, as they were in the past. The role of color and symmetry in Islamic art Color and symmetry are two important elements in Islamic art. The use of vibrant colors, such as blues, greens, and reds, is common in Islamic art and is often used to create a sense of harmony and balance. Symmetry is also a key feature of Islamic art, with many designs featuring intricate geometric patterns that are perfectly balanced on both sides. This symmetry is believed to reflect the order and balance found in the natural world and is a reflection of the Islamic belief in the unity and harmony of all things. Is Islamic Art a religious-only Art? Islamic Art is not solely religious but strongly connects to the Islamic faith and culture. Islamic Art encompasses various artistic forms and styles, including calligraphy, geometric patterns, miniatures, textiles, ceramics, metalwork, and architecture. Multiple cultures and regions have influenced these art forms throughout Islamic history and have been used for religious and secular purposes. Islamic Art can be found in various settings, from religious spaces like mosques and madrasas to secular areas like homes, palaces, and public buildings. In addition, Islamic Art has been appreciated and collected by people of various faiths and cultures throughout history. While Islamic Art often incorporates Islamic themes and motifs, it is not limited to religious subjects. Many Islamic artists throughout history have drawn inspiration from the natural world, human figures, and other non-religious subjects. In contemporary Art, Islamic art styles and techniques continue to inspire artists of all backgrounds and beliefs. By blending traditional Islamic techniques with modern styles and materials, these artists are creating a new and exciting form of Art that celebrates both the past and present. Is Islamic Art only practised by Muslims? Islamic Art has its roots in the Islamic faith and culture, but it is not limited to only Muslims. Islamic Art encompasses various artistic forms and styles, including calligraphy, geometric patterns, miniatures, textiles, ceramics, metalwork, and architecture. Multiple cultures and regions have influenced these art forms throughout Islamic history, and they have been appreciated and practised by people of different faiths and backgrounds. Many non-Muslim artists and artisans have contributed to the development of Islamic Art throughout history. In medieval Spain, for instance, Christian and Jewish artists worked alongside Muslim artisans to create some of the most stunning examples of Islamic Art and architecture. And in modern times, many contemporary artists and designers from diverse backgrounds have been inspired by Islamic Art and its techniques, incorporating them into their works. Furthermore, many Islamic art forms have been used for religious and secular purposes. Islamic architecture, for example, is often used for public buildings and private homes, regardless of the faith or background of the owner. Similarly, Islamic calligraphy and geometric patterns are often used in various artistic and decorative contexts, from book design to interior decoration. Final Thoughts! In conclusion, Islamic art is a form of art that is enjoyed by people of all backgrounds, cultures, and faiths. Its beauty and significance can be appreciated by anyone with an appreciation for art and culture. Head on to a very special collection of Islamic Art from Artists across different part of the world on RtistiQ - https://art.rtistiq.com/en/collections/cultural-festivity-collection
Sign up for our newsletter to have the latest stories and curated art recommendations delivered straight to your inbox