Subscribe for our newsletter to have the latest stories and curated art recommendations delivered straight to your inbox
ART MARKET
Must Visit Destinations Around the World for Art Lovers
Like
comments
SAVE
The love and appreciation for Art has been an intrinsic part of the Human Cultural and Cognitive Evolution. The interest and experience of the human mind in Art has grown exponentially since the Pre-Historic Period.
One can say that with the development and growth of Cranial Capacity in the humans along with many other social, cultural, political and economic developments, the importance of Art and Aesthetics have evolved, leading to a number of professional disciplines, like Fine Arts, Art Management, Curators, Critiques, Art Historians and so forth. A lot of precedence is given on analyses and interpretation of art to get a holistic picture of the contemporary societies, many of which cease to exist now and only their art works exist.
These above mentioned developments led to an increase of population that was inclined towards understanding and appreciating various forms of Art, from recreational perspective to professional business perspectives. Art and Aesthetics have become such an important part of Cultural Studies and Heritage that various bodies run by the Governments of all countries and states and by the Private Entrepreneurs have started investing stakes to conserve and preserve the Artistic Assemblages of their regions. Over the past decade this practice has increased rapidly due to the commercial and monetary benefits and cases of protecting native traditions in the ever-increasing globalized world.
Keeping all these things in mind, here is a small list of Must Visit Destinations Around the World for Art Lovers. Although a word of caution that this article only scratches the surface of the Art World, one lifetime wouldn't be enough to imbibe and appreciate all the Artistic Marvels of our World.
Let us begin with one of the earliest evidences of Art in the world, in the form of Pre-Historic Rock Art. These Cave Shelters can be found in the South of France known as the Chauvet Caves. Based on the archaeological and scientific evidence from the Caves, these paintings are dated to roughly around 32,000 years old. These paintings tell us about the Hunting and Ritualistic activities of the Paleolithic dwellers of these caves.
Next fairly ancient site that is a must for art lovers to visit is in Maharashtra, India. There are a group of Buddhist Caves near the village of Ajanta in Aurangabad District of Maharashtra, and due to their proximity to the village they are known as Ajanta Caves. These are group of Buddhist Caves of which the earliest has been dated to around 2nd Century BCE belonging to the Satvahana Dynasty and the latest dating to around 6th Century CE belonging to Gupta-Vakataka Period. A visitor will be enchanted by the perfect blend of interaction between the Nature and its Human inhabitants. Here there are numerous sculptures belonging to the Buddhist Iconography and breathtaking paintings giving us a glimpse of the Ancient Indians.
This article would be incomplete without mentioning the splendid city of Istanbul, in Turkey. This city has seen many glorious days under different Empires, like the, Hellenistic Empire, the Bronze Ages, the Byzantine Empire and lastly the Ottoman Empire. The entire city is shrouded with monuments and museums with the robust collections one's eyes scan fathom. Right from the Sultan Ahmet to the Blue Mosque and the Hagia Sophia to splendid museums like the Top-Kapi Palace, this city is a gold mine for Art lovers.
Another must visit destination for Art lovers is Rome, in Italy. The entire city is filled to the brim with history and monuments and churches to devour. There is a lot to see and experience in the city but the must visit sites are Roman Forum, St. Peter's Basilica (The Vatican City), the Colosseum, Cuatro Fontana Di Trevi and the Pantheon.
There are a lot of majestic places to visit in the Latin Americas as well. One of them which deserves a special mention is the capital of Columbia, Bogota. This city is a true treat for the Art lovers, there is so much one can do here, most spectacular places are, Museo del Oro (Gold Museum), the Salt Cathedral of Zipaquira, the Botero Museum and lastly a Street Art Tour of the City.
The final two destinations that deserve mentions are the Metropolitan Museum of Art, in New York and the Louvre, in Paris and recently opened in Abu Dhabi. Both of these museums are very unique in different ways and they are the torch bearers of Art Education in the world. These museums have magnificent art collects from different periods and regions of the world, like the most well-known, Mona Lisa, by Leonardo Da Vinci at Louvre. Along with art collections and exhibitions these museums also carry out extensive research and publications on Art of the World along with educating the future generations on Art Management and Curatorship, Art Conservation and Art History.
And to see more works of art from around the world that is authentic check out our website RtistiQ as we bring to you both digital and physical art backed by NFT.
SIMILAR ARTICLES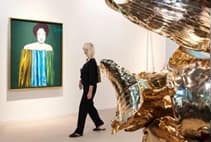 Leading Art Fairs of the World
Over time as artistic workmanship and production continues to grow, we see a greater exchange of ideas and arts that has transcended borders. This has been facilitated by art fairs which has managed to provide a common platform to artists, collectors and curators from across the world. Some of such leading art fairs with the best artistic experience has been listed below. Art Basel is reputed to be one of the most prestigious art fairs in the world. Each year, it is organised in four locations - Basel, Hong Kong, Paris and Miami Beach. Here one gets to see a diverse array of modern and contemporary art ranging from paintings and sculptures to digital art and film by leading and emerging dynamic artists represented by different galleries across the globe. An interesting highlight of this fair is the engaging conversation programs arranged among prominent artists. TEFAF (The European Fine Art Foundation) is another one which boasts of a rigorous vetting standard to ensure that it's exhibits are of the best quality and authentic. Every year, it is held in two locations – New York and Maastricht. While the spring edition focuses on contemporary art and design, the fall show presents fine art and décor from antiquity to the 1920s which includes the old master paintings. In this manner it draws in a vibrant eclectic audience. The Frieze Art Fair is held every year in London, Los Angeles, New York City and Seoul. It presents a wide array of artworks ranging from ancient to modern thereby bringing in influential collectors and curators from across the globe. Some of its 2022 highlights include works by Ibrahim Mahama, Hilma af Klint's work and many other artistic innovations. FIAC (Foire International d'Art Contemporain) mainly features modern and contemporary art from French and international galleries. Here, the artworks are exhibited within their historical contexts given the structure of the Grand Palais Ephemere. It also offers a range of programs including performances, films and conversations. Zona Maco which is held in Mexico City at the Citibanamex Center every February and September is recognized as one of Latin America's largest art and design platform. Here one gets to see Mexico's rich and vibrant artworks corroborated with conversations on Mexico's culture. It is divided into various sections such as Zonamaco design which features a combination of contemporary art with furniture, textiles, jewellery, decorative items as well as limited editions and historical pieces. La Biennale Paris, happens to be one of the two major art fairs taking place in the City of Lights. It first opened in 1956 as a French antiques fair and has since evolved to include art, jewelry, and other decorative elements for the home. Comprising of one whole weekend exploring 6,000 years of art and decorative arts history with everything from archeological discoveries to futuristic contemporary works from every continent, it is one event that every art lover should see in their lifetime. The Armory Show, named after a modern art exhibition held in 1913, is held every year in March in the Piers of Manhattan. For the first time it is known to have introduced to the continent's art scene, European popular art styles such as Cubism and Fauvism. Today, it displays some of the best works produced by talented artists of New York. Apart from the main fair, satellite fairs are also organised where the city's top talent are displayed. SCOPE Art Show features some of the most innovative tech digital art work. Several intriguing art pieces have been exhibited under the genre 'new contemporary'. Here, one can find trending and exhilarating visual productions as well as traditional fine art. Annually, three shows are organised in Miami Beach in Florida, New York and Basel in Switzerland. Art Toronto, Canada's premier art event is dedicated to modern and contemporary art. Held downtown each year at the Metro Toronto Convention Centre, the art fair featured showcased 100 galleries from 8 countries in its ninth edition in 2022. India Art Fair held annually in New Delhi has become one of the most celebrated art fairs in South Asia. These exhibits are reflective of the diverse artistic trends and cultural scene of the region. It features contemporary visual arts which are often engaged with modern masters and vernacular artistic traditions such as the works of reputed Indian artists like MF Hussain, Amrita Sher Gill, Anish Kapoor and others. World Art Dubai figures as one of the region's largest contemporary retail art fairs. While it features art from galleries across the world, it is particularly celebrated for its dedication to work by middle eastern and north African artists. It is divided into five sections – modern, contemporary, Residents which includes a series of invited 'solo presentations and Bawwaba which is a collection of 10 exhibits curated specifically for the fair. ART STAGE takes plce every January in Singapore. Conceptualised by Lorenzo Rudolf, the Director who lead Art Basel it is one of the few international art fairs in the Southeast Asia region, it bridges foreign galleries with local including exhibitors from Tokyo, Taichung, Seoul, Hong Kong, and of course, from Singapore. Contemporary Istanbul, an annual art fair opens every September in Istanbul. The art fair fosters Istanbul's cultural scene, which is strengthening despite the region's political instability.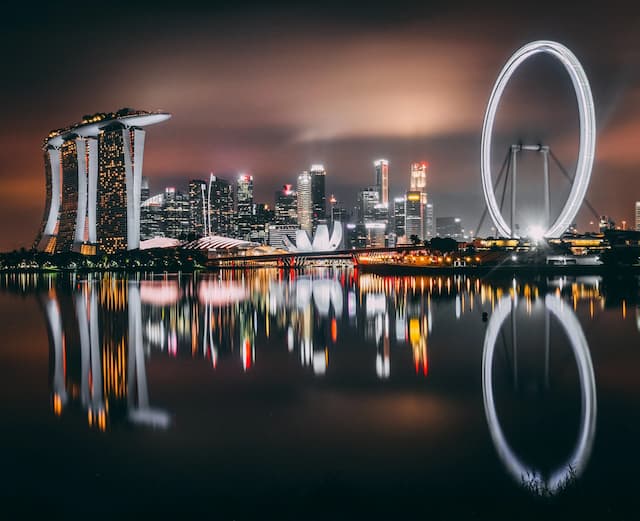 Top 9 Art Events to Visit in Singapore
Art events play an important role in enlightening the audience about different developments happening all over the world. From the past till today, these art events have only grown more popular and have received a wide range of patrons including, Corporate Magnates, Royalty, Politicians etc. We also recognize the rise of online art marketplaces for art lovers to purchase paintings online and an increasing number of artists pursuing art as a full-time career. Keeping the Pandemic in mind, restrictions in traveling and due to it the safety protocols that all countries had to take. Singapore as well had to take a number of protective measures to keep its residents safe. However, over a period of time, Singapore did manage to contain the spread of the virus compared to a number of countries. Due to this, various departments under the Singapore Government started coming up with safer interventions to keep the morale of its citizens and residents high. As a part of these above mentioned initiatives, the Department of Culture and various private art galleries collaborated with a number of local and international celebrated artists to put up Art Exhibitions and Events, which can be still seen today. Keeping the aesthetic and therapeutic nature of arts in mind, these events are must go places for the Singaporeans to get a change of scenery, but in a socially distant manner. Here are the top 9 art events that you can attend in 2021: 1. Singapore Art Week To begin with, just around the corner on 22nd January is the Singapore Art Week. Which is a nine days' extravaganza where a number of artists and visual media creators showcase their projects in theform of Exhibitions, Art Fairs, Galleries, Talks, Film Presentations and many more treats for one to indulge in. 2. 7th Singapore International Photography Festival This festival aims at uniting various visual artists under one roof and initiate discussions on various critical issues that the world faces today. It will be taking place at a number of venues in parallel, the major venues will be DECK, 120A Princep Street, 37 Emerald Hill, Downtown Line (various venues), Art Science Museum and Esplanade Tunnel.Timings at various venues differ and the information can be gathered from https://sipf.sg/. Admission charges may apply depending on the exhibition and venue. 3. A Familiar Forest This event is a 34 multilayer image showcase by environmental artist Zen Teh. The exhibition is based on modern scientific research which guarantees to touch your multiplesenses and invoke love for mother nature. This exhibition can be seen at NTU Museum, 50 Nanyang Avenue, North Spine 3, Level 5. Hours to visit are Monday-Friday 8.30 AM -9.15 PM, Saturday 8.30 AM – 4.45 PM and Sunday closed. Admission is free. 4. Aliwal Tracks Aliwal Tracks is a video web series program which touches upon the hidden street art, old-stories of residents and sounds of Kampong Glam. This is an online art event and the admission is free. 5. Time Passes @ Singapore Art Museum Up next, an art attraction to catch is at the Singapore Art Museum, where a guest curated exhibition by Samantha Yap is put up called Time Passes, named after a chapter of Virginia Wolfe's novel to The Lighthouse. This exhibition will take the audience through the Pandemic that the world has gone through and how we as a human race have adapted to it and still survived the trials of time. The event can be caught at City Hall Wing, Level 3, Singtel Special Exhibition Gallery B, National Gallery Singapore. The exhibition will be live till the 21st February 2021, all days from 10 AM- 7 PM. Admission is free for all Singapore citizens and PRs and no prior registrations are required. 6. Films by Trinh T Min-ha If you are an art film connoisseur, then you have to head to NTU Center for Contemporary Art where one can catch all the films by Trinh T Min-ha. She is a renowned film maker, composer, photographer,anthropologist and feminist who picks real world issues from all over the globe and uses her film making skills to present these harsh realities to the wider global audience. The exhibition is live till the 28th of February 2021, and the other details of the exhibition can be found here Link. 7. THINK & Perfect Stranger @ Asian Civilizations Museum Asian Civilizations Museum also has a lot to offer for an art lover's palette. Special mention needs to be made of two very unique exhibitions that are running there. These are THINK: Chinese Calligraphy, Connoisseurship and Collecting and the second one is titled Perfect Stranger. THINK Chinese Calligraphy,Connoisseurship and Collecting exhibition - is a very eloquent display of artefacts from Ming and Qing Period in a very contemporary and display while the Perfect Stranger is a narrative time capsule of a vast sea of paper washed in words and gradients of different colors and a phosphorescence arises out of each sheet due to the synthesis of shades unique to each script. THINK: Chinese Calligraphy, Connoisseurship and Collecting is live till the 25th of April 2021 and the Perfect Stranger will be on till the 28th February 2021. The museum is open daily from 10 AM – 7 PM and on Fridays it is open from 10 AM – 9 PM. Entry from citizens and PRs is free while for tourists it's 20 SGD per head. 8. Planet or Plastic @ Art Science Museum Even after all these attractions if your creative thirst is not quenched then you should definitely head to the Art Science Museum, where an environmental awareness exhibition has been put up called Planet or Plastic. This is an initiative by the National Geographic under which 70 photographs and videos are displayed to show the repercussions of the Plastic Pollution on our planet. This event is live till the 28th of March 2021, and the visiting hours are Sunday – Thursday 10 AM- 7 PM and Friday-Saturday 10 AM – 9 AM. There is an admission ticket which costs 16 SDG for citizens and 12 SDG as concessional rate for the same, while for tourists its 19 SDG and 14 SDG at a concessional price. 9. Georgette Chen: At Home in the World This showcase displays the fascinating world of Georgette Chen (1906-1993), who travelled the world and imbibed all the different styles of art in her work and left a lasting legacy on Singaporean artists. The event is running till 26 September 2021 at National Gallery Singapore, City Hall Wing, Level 4 Gallery and Wu Guangzhong Gallery. The admission for the Singaporean citizens and PRs is free. If you are an art enthusiast in Singapore, we have summarized the top 9 art events happening in 2021. Kick-start your 2021 on a good note with visiting these events and indulging in the creativity thatSingapore has to offer in a safe and responsible manner. Author: Kush Dhebar RtistiQ is a digital art gallery that connects art enthusiasts with renowned artists worldwide. Our marketplace has a wide variety of artworks for sale, from abstract art paintings to contemporary art. Check out our recent guide for amateur art collectors who have an active interest in art collections here. Shop art online for your home or office décor.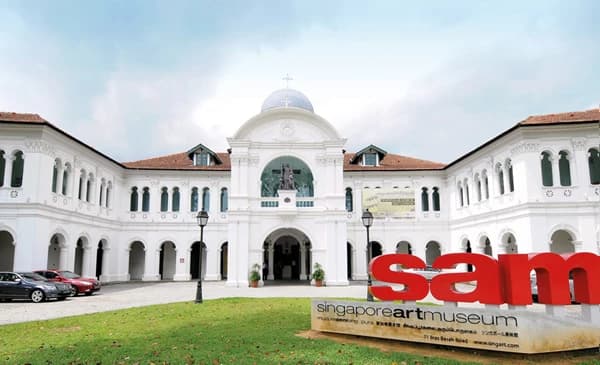 SINGAPORE AND ITS BOOMING ART SCENE
Over the recent years, the growing art scene in Singapore has gathered much attention across the globe. Singapore has bloomed from just being an important financial hub to also a center of art and culture. For anyone looking to explore this booming art scene in Singapore, the various art museums and galleries in the island is just the right place to visit. The Singapore Art Museum (SAM) Location - 39 Keppel Rd, #01-02 Tanjong Pagar Distripark, Singapore 089065 Entirely dedicated to contemporary art, the Singapore Art Museum holds an exquisite collection of artistic works by some of the best local southeast and East Asian artists. While creating a lively art experience for all, it has also organized a variety of exciting art events such as the Singapore Biennale and the Singapore Art Week which also included live art performances, art tours, workshops, etc. It has opened up multiple venues for exhibiting art. Apart from the two heritage buildings, the former St. Joseph's Institution and the former Catholic Street, the most recent addition is the one in Tanjong Pagar Distripark. The National Gallery Singapore Location – 1 St Andrew's Rd, Singapore 178957 The largest museum of Singaporean and Southeast Asian modern Art, it is sheltered in the two iconic Singapore buildings – the Supreme court building and the City hall. These two monuments are itself great works of art built during the colonial times in Singapore. Today, it is home to some of the best collection of modern Singapore and southeast Asian art including the works of prominent local artists like Georgette Chen, Che Chong Swee and Liu Kang as well as by leading artists from both southeast Asia and the rest of the globe such as Raden Saleh from Indonesia and Latiff Mohidin from Malaysia. The exhibitions in many ways expresses the essence of Singaporean art and heritage. There is also the Keppel Centre for Art Education here which is Singapore's first foremost art education center that fosters an environment of learning and exploration for youths, children and families. The Art House Location – 1 Old Parliament Ln, Singapore 179429 The art house was first established as the Old Parliament House Limited but it was later was renamed as the Arts House Limited on 19 March 2014. It strives to build up a rich community life by connecting through the diverse artistic productions in Singapore. It hosts art activities and exhibitions on a regular basis facilitating interactions among artists and lovers of art. Gillman Barracks Location – 9 Lock Rd, Singapore 108937 While Gillman Barracks today constitutes a space dedicated to creative art, originally, it was a building constructed in 1936 as army barracks for the British's 1st Battalion. It was named after General Sir Webb Gillman. In 2012, it was transformed into a space for housing some of the leading art galleries while retaining the main colonial architectural designs. This includes the ShanghART Singapore and Sundaram Tagore Gallery. Today, it exhibits a wide array of top contemporary art from different parts of the globe. Within the same structure is the NTU Centre for Contemporary Art (CCA) Singapore which is a research center that encourages experimentation with contemporary art. Goodman Arts Centre Location – 90 Goodman Rd, Singapore 439053 Established in 2011, the Goodman Arts Centre aims to build a lively space for art lovers to interact and experience different art forms such as fine art, dance, theatre and poetry. It is known for organizing some of the most thought provoking and exciting workshops and performances that reaches out to a diverse audience. Ranging from ceramic arts to cultural dance, there is something for everyone in Goodman Arts Centre. Collectors Contemporary Location – Petro Centre, 5 Jalan Kilang Barat, Singapore Collectors Contemporary brings to the fore innovative artistic productions from across the globe in a single platform; also providing an opportunity for art lovers to own some of these contemporary art works. Its selection of exhibits encompasses extraordinary modern and contemporary artwork of high quality. Famous for housing the largest collection of artworks by the famous icon, Andy Warhol, it also regularly arranges educational events and programs for art students with professional artists thereby creating a space of learning. NUS Museum Location – University Cultural Centre, Singapore Unlike other art museums, the NUS museum is actually a university museum set up to encourage cultural artistic life within the university. To enrich the learning experience, it organizes exhibitions, workshops, film screenings and public programs which is carefully curated. It consists of nine galleries which are mostly focused on presenting Southeast Asian art and culture. This includes four permanent collections – the south and Southeast Asian Collection, the Lee Kong Chian Collection, the Ng Eng Teng Collection and the Straits Chinese Collection. The Parkview Museum Location - L3, Parkview Square 600 North Bridge Road, Singapore The main highlight of the Parkview Museum established by the Parkview Group is Italian contemporary art and is famous for holding the largest Salvador Dali collection outside Spain. It however also figures as an important space that encourages the growth of the local art scene. This organizes solo shows and theme-based exhibitions mostly focused on architectural design and traditional art and culture.
ARTICLES ON ART MARKET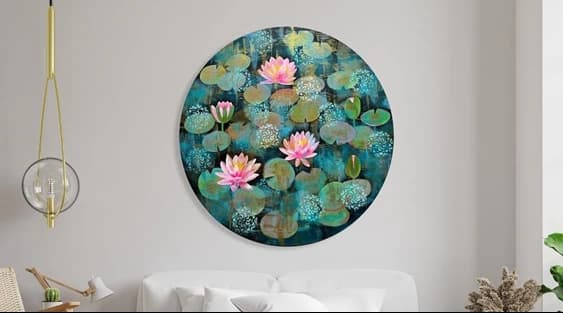 ART MARKET
The Ultimate Guide to Finding the Perfect Art Wall Paintings for Sale
Are you searching for the perfect art wall paintings to elevate your home decor? Look no further! Our ultimate guide has everything you need to know to find that one-of-a-kind masterpiece that will add a touch of sophistication to your living space. We understand that choosing the right wall painting can feel overwhelming with the plethora of options available in the market. That's why we've curated this comprehensive guide to simplify your decision-making process. From understanding different painting styles to selecting the right size and color scheme, our guide covers it all. We'll even walk you through the process of determining your personal taste and aligning it with the atmosphere you want to create in your home. Whether you're a seasoned art enthusiast or a first-time buyer, this guide is designed to help you find the perfect art wall paintings that resonate with your personality. So, get ready to transform your living space into a mesmerizing art gallery with our expert tips and advice. Benefits of incorporating art wall paintings in your home or office Art wall paintings have the power to transform any space, be it your home or office. They serve as a visual expression of your personality, adding depth and character to the walls. One of the key benefits of incorporating art wall paintings is their ability to create a focal point in a room. A well-placed painting can draw the eye and become a conversation starter. It can also help to tie together the various elements of your decor, creating a cohesive and aesthetically pleasing environment. In addition to their decorative value, art wall paintings can also have a positive impact on your mood and well-being. Studies have shown that engaging with art can reduce stress and anxiety, increase feelings of happiness, and even improve cognitive function. By surrounding yourself with artwork that resonates with you, you can create a space that promotes relaxation and creativity. Different types of art wall paintings When it comes to art wall paintings, there is a wide range of styles and genres to choose from. Understanding the different types can help you narrow down your options and find the perfect piece that suits your taste and home decor. One popular style of art wall paintings is abstract art. Abstract paintings are characterized by their non-representational forms and use of color, line, and shape to create a visual language. They can add a sense of energy and intrigue to a space, and their versatility makes them suitable for a variety of interior design styles. For those who prefer a more traditional approach, landscape paintings are a timeless choice. These paintings often depict natural scenery, such as mountains, forests, or seascapes. Landscape paintings can create a sense of tranquility and bring the beauty of the outdoors into your home. Another popular genre is portrait painting. Portraits capture the likeness and personality of a person, making them a great choice for adding a personal touch to your space. Whether you opt for a classic portrait or a contemporary interpretation, these paintings can make a bold statement and become a focal point in any room. Factors to consider when choosing art wall paintings Choosing the perfect art wall painting involves considering several factors that will help you make an informed decision. By taking these factors into account, you can ensure that the painting you choose not only fits your personal taste but also complements your existing decor. One of the first things to consider is the size of the painting. The size of the artwork should be proportional to the wall it will be displayed on. A large painting on a small wall can overwhelm the space, while a small painting on a large wall may get lost and fail to make an impact. Take measurements of your wall and consider the scale of the room to determine the appropriate size for your painting. Another important factor is the color scheme of the painting. The colors should harmonize with the overall color palette of the room. Consider the dominant colors in your decor and look for paintings that incorporate similar hues. This will help create a cohesive and visually pleasing environment. The subject matter of the painting is also a crucial consideration. Think about the atmosphere you want to create in the room. Do you want a serene and calming space? In that case, landscape or abstract paintings may be a good choice. If you want to make a bold statement or showcase your personality, consider opting for a painting with a strong subject or vibrant colors. Lastly, don't forget to consider your personal taste and emotional connection to the artwork. Art is subjective, and what resonates with one person may not resonate with another. Choose a painting that speaks to you on a deeper level, evokes emotions, and reflects your unique style and personality. Where to find art wall paintings for sale Now that you have a clear idea of the type of art wall painting you're looking for, it's time to explore the various avenues where you can find them for sale. From online marketplaces to art galleries and local artists, each option offers its own advantages and unique selection of artwork. Online marketplaces have become a popular destination for art buyers. Websites like RtistiQ, Saatchi Art, and Artsy connect artists with buyers from all over the world. These platforms offer a wide range of art wall paintings in different styles, sizes, and price ranges. They often have search filters that allow you to narrow down your options based on your preferences, making it easier to find the perfect piece. Art galleries and exhibitions are another great place to find art wall paintings. Visiting galleries allows you to see the artwork in person and get a better sense of its size, texture, and overall impact. Many galleries also represent emerging artists, giving you the opportunity to discover unique and undiscovered talent. If you're looking for something truly one-of-a-kind, consider reaching out to local artists or independent sellers. Many artists have their own websites or social media platforms where they showcase and sell their work. Buying directly from the artist not only supports their creative journey but also allows you to establish a personal connection and learn more about the inspiration behind the painting. No matter where you choose to buy your art wall painting, it's important to do your research and ensure that the seller is reputable. Read reviews, check their return policy, and ask any questions you may have before making a purchase. Investing in art is a personal experience, and finding the right seller can make all the difference. Tips for selecting the perfect art wall painting Now that you know where to find art wall paintings, let's delve into some expert tips for selecting the perfect piece that will enhance your home decor and bring joy to your space. Research and Explore: Take the time to research different artists, styles, and genres. Look for inspiration in magazines, art blogs, and social media platforms. Visit museums and galleries to get a better understanding of what resonates with you. Consider the Space: Before making a purchase, visualize how the painting will fit into your space. Consider the lighting, furniture arrangement, and overall ambiance of the room. Take into account the size, color, and subject matter of the painting to ensure it complements the space. Set a Budget: Art wall paintings can vary greatly in price, so it's important to set a budget before you start your search. Determine how much you're willing to spend and stick to it. Remember that art is an investment, and finding a piece you love within your budget is possible. Ask for Expert Advice: If you're unsure about the technical aspects of a painting or need guidance in making a decision, don't hesitate to seek expert advice. Consult with art consultants, interior designers, or even the artists themselves. They can offer valuable insights and help you make an informed choice. Trust Your Instincts: Ultimately, trust your instincts and choose a painting that speaks to you. Art is meant to evoke emotions and create a personal connection. If a painting resonates with you on an emotional level and brings you joy, it's likely the perfect choice for your home. By following these tips, you can navigate the world of art wall paintings with confidence and find the perfect piece that will enhance your living space for years to come. Conclusion Finding the perfect art wall painting may seem like a daunting task, but with the right knowledge and guidance, it can be an enjoyable and rewarding experience. By understanding different painting styles, considering important factors such as size and color scheme, and exploring various avenues for purchasing art, you can find a piece that truly reflects your personality and elevates your home decor. Remember that art is subjective, and what matters most is finding a painting that resonates with you on a deeper level. Trust your instincts, explore different options, and take the time to appreciate the beauty and creativity that art wall paintings bring to your living space. So, start your journey today! Transform your walls into a mesmerizing art gallery and create a space that not only inspires but also reflects your unique style and personality. Happy art hunting!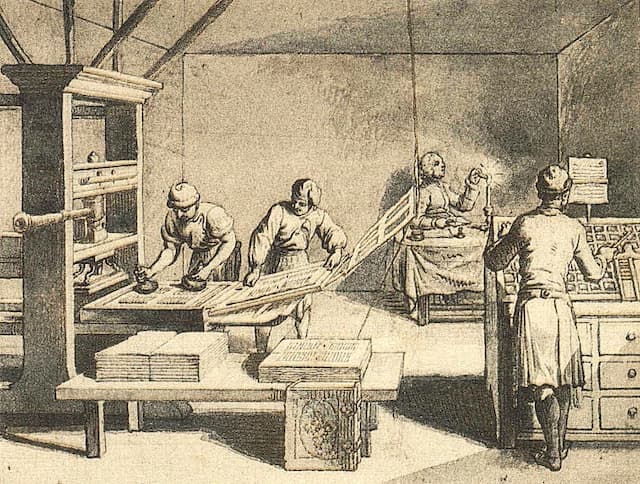 ART MARKET
Unveiling Limited Edition Prints: Are They Worth Collecting?
In the world of art, limited edition prints have garnered significant attention and debate over their value and worth. These prints, often produced by artists in limited quantities, have become popular for art enthusiasts to own a piece of their favourite works without breaking the bank. However, the question remains: are limited edition prints worth anything as an investment and a source of aesthetic pleasure? The reality is that Prints can be just as valuable as any other artwork created and have exceeded value in millions for some rare works by master artists. The Frugal Repast (Le Repas frugal), an etching by Pablo Picasso part of the La Suite des saltimbanques series created in 1904, is considered the first significant attempt by the artist in Printmaking, sold for GBP 6,014,500, in the year 2022 at christies. This article delves into the various facets of limited edition prints, exploring their history, factors affecting their value, and whether they hold lasting significance in the art market. The History of Limited Edition Prints Limited edition prints trace their origins back to the earliest forms of printmaking. Printmaking, as a technique, dates back to ancient civilizations such as the Egyptians and Chinese. However, producing prints in limited quantities gained traction during the Renaissance period in Europe. Artists like Albrecht Dürer and Rembrandt created engravings and etchings that were not only artistic masterpieces but also showed a shift in how art could be produced and distributed. Fast-forward to the 20th century, and limited edition prints began gaining prominence. Artists like Pablo Picasso, Salvador Dalí, and Andy Warhol embraced printmaking to make their art accessible to a broader audience. The Indian Master Raja Ravi Varma, gained large scale prominence due to lithographic prints, specifically of Gods and Godesses that he paiinted. The ability to reproduce artworks precisely and at a lower cost than original paintings made prints an attractive medium for artists and collectors. Factors Affecting the Value of Limited Edition Prints A complex interplay of factors influences the value of limited-edition prints. Here are some key aspects that contribute to their worth: Edition Size: One of the defining features of limited edition prints is the restricted number of copies produced. Generally, the smaller the edition size, the higher the perceived value. A print from an edition of 10 will likely hold more value than one from 100. Artist's Reputation: The artist's reputation plays a significant role in determining the value of their limited edition prints. Prints by renowned artists with established careers are more likely to appreciate value over time. Authenticity and Provenance: Authenticity is crucial in the art market. Limited edition prints with proper documentation and provenance are more valuable as they assure buyers of the artwork's legitimacy. Condition: The condition of the print also impacts its value. Well-preserved prints, without damage or discolouration, tend to command higher prices. Rarity: While the term "limited edition" implies rarity, some prints within an edition might be more sought after due to factors such as variations in colour or unique characteristics. Subject Matter: The subject of the print and its relevance to the artist's body of work can affect its value. Prints featuring iconic motifs or themes closely associated with the artist will likely be more valuable. Artistic Technique: The printmaking technique used can influence value. Specific techniques like etching, lithography, and serigraphy (silkscreen printing) require intricate skills and can add to the appeal and value of the print. Market Demand: Market trends and demand play a significant role in determining the value of limited edition prints. If a particular artist's work becomes fashionable or is featured in exhibitions, it can increase demand and higher prices. Limited Edition Prints as Investments Limited edition prints have often been seen as a way for collectors to invest in art without the hefty price tag of an original painting. However, the investment potential of these prints is a subject of debate. While some limited edition prints by highly regarded artists have appreciated significantly in value over time, not all prints yield substantial returns. The art market can be unpredictable, and factors such as shifts in artistic taste, economic conditions, and changes in the artist's popularity can impact the investment value of prints. Investing in limited edition prints requires careful research and consideration. It's essential to research the artist's career trajectory, study market trends, and consult experts before purchasing with the expectation of financial gain. Like any investment, risks are involved, and it's important not to rely solely on limited edition prints as a means of financial growth. Aesthetic Value and Enjoyment Beyond the realm of investment, limited edition prints hold intrinsic value in terms of aesthetics and personal enjoyment. Owning a limited edition print allows art enthusiasts to experience the beauty and creativity of an artist's work firsthand. These prints can serve as entry points into an artist's larger body of work, allowing viewers to connect with their artistic vision and style. Limited edition prints also allow individuals to decorate their living or working spaces with art that resonates with them. The affordability of prints compared to original artworks makes it possible for a broader range of people to own pieces that align with their artistic preferences. The Changing Landscape with Digital Art Digital technology has introduced a new dimension to the world of limited edition prints through the emergence of digital art and NFTs (Non-Fungible Tokens). NFTs allow digital artists to create limited edition digital artworks that are unique, provably authentic, and can be bought, sold, and owned on blockchain platforms. This raises questions about the value of traditional limited-edition prints in a world where digital art is gaining prominence. While digital art and NFTs have their own merits and challenges, traditional limited-edition prints continue to hold their place in the art market. The tactile quality of a physical print, the historical significance of printmaking techniques, and the enduring appeal of owning a tangible piece of art contribute to the lasting value of traditional limited edition prints. In Conclusion Whether limited edition prints are worth anything encompasses a multifaceted discussion. While these prints may not always yield substantial financial returns as investments, their value extends far beyond monetary considerations. Limited edition prints allow art enthusiasts to engage with the creative output of talented artists, enriching their lives aesthetically and emotionally. As the art market continues to evolve, limited edition prints remain an accessible and valuable means of connecting with art. Whether cherished for their aesthetic allure or sought after as collectibles, these prints are a testament to the enduring power of art to inspire, provoke, and delight.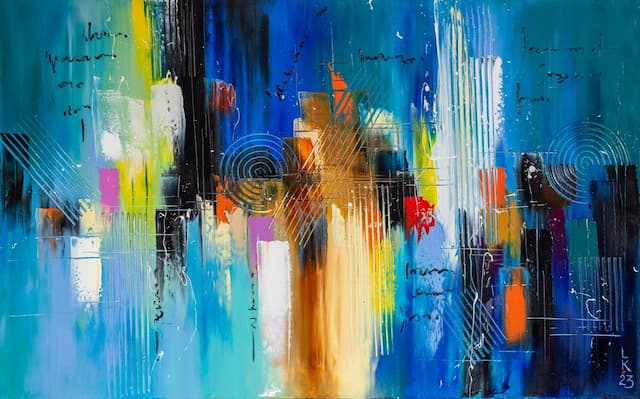 ART MARKET
Famous Abstract Art and Artists
Abstract art is a captivating and revolutionary movement that emerged in the early 20th century, challenging the conventions of representational art. It sought to express emotions, ideas, and concepts through non-representational forms, focusing on the interplay of colour, line, shape, and composition. Abstract art opened up new possibilities for artists to explore the depths of their creativity and create works that transcend the confines of reality. The article embarks on a journey through the world of famous abstract art and delves into the lives and masterpieces of renowned abstract artists who have significantly contributed to this dynamic and expressive genre. Wassily Kandinsky (1866-1944) Russian-born artist, Wassily Kandinsky, is widely regarded as one of the pioneers of abstract art. He believed that art should visually represent the artist's inner spiritual and emotional experiences. Kandinsky's early works were influenced by Russian folk art and Impressionism. However, his encounter with the artworks of the Fauvists and the vibrant colours of Matisse sparked his shift towards abstraction. Kandinsky's abstract artworks, such as "Composition VII" and "Yellow-Red-Blue," exemplify his exploration of colour, form, and composition. He believed that colour had a direct emotional and spiritual impact on the viewer. His compositions often feature bold geometric shapes, swirling lines, and vibrant, contrasting colours. Kandinsky's art not only pushed the boundaries of representation but also sought to evoke profound emotional responses from the viewer, transcending the limitations of figurative art. Color Study. Squares with Concentric Circles (1913), Is one of Kandinsky's most recognisable artworks. A small artwork on the study of colour colour combinations and the perception it carries is reverred as his most famous artwork. Piet Mondrian (1872-1944) Dutch painter Piet Mondrian was crucial in developing abstract art, particularly geometric abstraction. He believed that art should strive for universal harmony and balance, which could be achieved through simplification and using primary colours and straight lines. Mondrian's iconic works, such as "Composition with Red, Blue, and Yellow" and "Broadway Boogie-Woogie," embody his distinctive style. He utilized a grid of horizontal and vertical lines intersecting with primary colours and black and white rectangles. Mondrian sought to reduce art to its essential elements, emphasizing the fundamental relationships between form, colour, and space. His artworks are characterized by order, clarity, and geometric precision. Composition with Red, Blue and Yellow (1930), is an abstract masterpiece, featuring geometric shapes and primary colors, embodying the principles of De Stijl movement. Mondrian's use of straight lines and primary colors evokes a sense of harmony and balance, making it a timeless representation of modern art. The artwork has become an influential symbol of abstract expressionism and continues to inspire artists and art enthusiasts around the world. Kazimir Malevich (1879-1935) Kazimir Malevich, a Russian avant-garde artist, was a prominent figure in the development of abstract art, particularly within the Suprematist movement. He believed in the power of pure geometric forms to evoke emotion and spirituality. Malevich's most famous work, "Black Square," created in 1915, is a seminal piece in the history of abstract art. It is a bold and radical composition with a black square on a white background. Malevich described this work as the "zero degree" of painting, representing the pure essence of art stripped of any representational elements. Through Suprematism, Malevich sought to free art from the constraints of the material world and explore the transcendental nature of pure form and colour. Joan Miró (1893-1983) Joan Miró, a Spanish painter, sculptor, and ceramicist, was known for his playful and imaginative abstract artworks. His style bridged the gap between abstraction and surrealism, combining organic shapes, biomorphic forms, and symbolic elements. Miró's works, such as "The Tilled Field" and "Harlequin's Carnival," feature vibrant colours, curvilinear shapes, and whimsical symbols. He often incorporated dreamlike and childlike imagery, blurring the lines between reality and the subconscious. Miró's art exudes a sense of spontaneity, freedom, and exploration of the inner self. He believed that art should evoke emotions and connect with the viewer subconsciously. Joan Miró – Harlequin's Carnival (1924 – 1925) Jackson Pollock (1912-1956) American artist Jackson Pollock was a crucial figure in the Abstract Expressionist movement. He revolutionized the art world with his unique approach to painting, which involved pouring and dripping paint onto a canvas on the floor. Pollock's famous "drip paintings," such as "Number 1, 1950 (Lavender Mist)" and "Autumn Rhythm (Number 30)," are dynamic and energetic compositions. Through his innovative technique, he explored the physicality of paint and the spontaneous gestures of the artist's hand. Pollock's artworks are characterized by intricate webs of drips, splatters, and gestural marks, creating a sense of movement, rhythm, and chaos. His works embody a raw and emotional expression, inviting viewers to interpret and engage with the artwork on a visceral level. No. 5, (1948) is considered one the most famous as well as the most expensive painting by Jackson Pollock Mark Rothko (1903-1970) American painter Mark Rothko is known for his large-scale colour field paintings that evoke deep emotional responses. Rothko believed that art should create an intimate and immersive experience, allowing viewers to contemplate the complexities of the human condition. Rothko's signature style involved large rectangular fields of colour, often stacked or overlapping. His compositions, such as "No. 61 (Rust and Blue)" and "White Center (Yellow, Pink and Lavender on Rose)," feature vibrant hues that seem to radiate from within the canvas. Rothko sought to create a sense of spiritual transcendence through his artworks, inviting viewers to immerse themselves in the luminous fields of colour and engage with the profound emotional depth conveyed. The famous "Orange, Red and Yellow" (1961) is not just the most famous but also grossed the highest Auction value Concluding Remarks The famous abstract artists and their artworks have left an indelible mark on the art world. Through their bold experimentation, they pushed the boundaries of artistic expression, challenging traditional notions of representation and emphasizing the power of colour, form, and composition. Wassily Kandinsky, Piet Mondrian, Kazimir Malevich, Joan Miró, Mark Rothko and Jackson Pollock are just a few visionary artists who have shaped the trajectory of abstract art. Their works continue to inspire and captivate audiences, inviting viewers to embark on a journey of introspection, emotion, and personal interpretation. Abstract art remains a testament to the limitless possibilities of human creativity and the power of art to transcend the boundaries of the tangible world. Main Image: Strange City by Liubov Kuptsova
Sign up for our newsletter to have the latest stories and curated art recommendations delivered straight to your inbox